The Trinity Meteors have had a mixed start to the season. They won their opening game against Fr Matthews of Cork before narrowly losing out to reigning champions, Dublin City University. They were beaten heavily by Waterford IT but bounced back in determined fashion with a win against Tralee, coming from twelve behind to snatch the victory. The Meteors were promoted to the Super league just last year, so despite being the weakest team in the league on paper, they have held their own impressively.
Central to the fortunes of the team is A'Lexxus Davis, whose presence has been key to their character-building wins. With a wealth of knowledge on her side, Davis notes that her biggest focus as a player is leadership. "I'm one of the older girls on the team and have more experience on the international level. I'm conscious to keep my head up even when things are not going well, keeping my attitude positive … but I like to offer a strong attacking threat, getting boards and scoring points."
Indeed, Davis has plied her trade on many stages, playing for the University of South Carolina in Division 1 NCAA basketball, the highest level of collegiate basketball in America. She then had a stint in Germany playing for Gruenberg. Her stats this season have been impressive, averaging 11 points, 7.8 rebounds, or 'boards', and 1.3 steals per game so far.
ADVERTISEMENT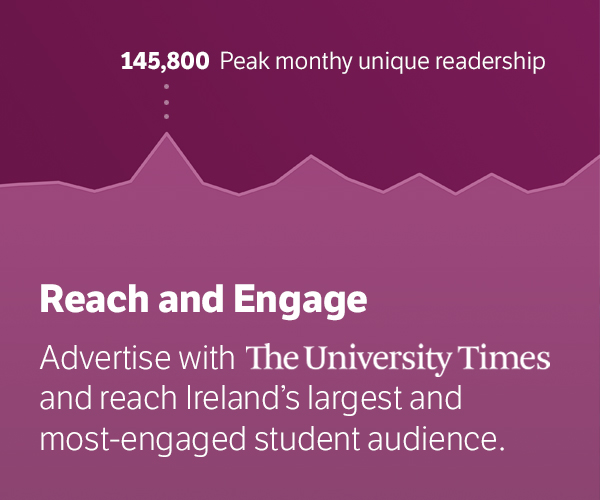 Nevertheless, there are things her and the team can improve on. They were comprehensively beaten by Waterford IT on a scoreline of 73-42. They have struggled to get points at times. "Our defense has been really solid so far and we haven't shipped big scores." This came to a head during the Meteors match against DCU where they conceded 42 points and netted 38.
While there has been a shaky start to the season, Davis is clear on where improvements need to be made: "It's a young team and we haven't played together all that much. We haven't really gelled all that well yet, particularly in offense, though there have been times in games where we have gelled well. It's about being more consistent."
Hailing from Jacksonville, Florida, Davis has been playing basketball since the 4th grade. She plays in the position of centre, traditionally the tallest player on the team, whose objectives include collecting rebounds, close-range shooting, blocking opponents' shots and providing strong, physical defensive cover near the basket. Standing at an imposing height of 6″1′, Davis has become well accustomed to people asking her if she plays basketball.
It was while spending time in Germany playing basketball Davis first had her interests piqued about studying in Ireland: "I knew I had always wanted to come back to school. It was between Ireland and the UK." Explaining her decision behind coming to Dublin to study for her masters degree Davis said: "Honestly, Ireland was calling me. Everyone is so friendly here. Obviously, Trinity has a very good reputation too."
Indeed, even while studying at Trinity, Davis finds herself with a packed training schedule, from strength and conditioning sessions to shooting practice. Yet despite her busy days she has always remained a devoted student. Back in high school she held a perfect 4.0 grade average and was the class valedictorian. Balancing both the world of academia and that of sport is no mean feat. Through showcasing her dedication and talent Davis was granted the Global Sports Scholarship. Among a number of things, it helps to support her basketball career by allowing her increased access to the high-performance gym – which was available only for elite athletes during the coronavirus pandemic – as well as services such as lifestyle sessions, goal-setting seminars and nutrition talks.
In spite of the vast amount of time she spends on the basketball court, Davis assures me that her time management skills enable her to find time for shooting three-pointers and heading to class. Indeed, her organisational skills seem impeccable as Davis recalls how on Sundays, she writes out her plan for the week, down to the hour. Davis maintains that this timetable not only helps her stay accountable to her goals but also allows her to focus herself.
The Trinity Meteors are set to face the Liffey Celtics and Carlow IT later this month, but even with some tough fixtures on the horizon, Davis remains hopeful for the season ahead: "Any game is winnable, as long as we perform."