Trinity's branch of the Irish Federation of University Teachers (IFUT) has voted to lobby for staff over 60, and those in the HSE's "high-risk" category, to be allowed to work from home until they receive a booster vaccine.
At the branch's AGM, a motion passed unanimously which will see lobbying for Trinity to "give the option to those over 60 and others who fall into the HSE's "High-risk" category of working from home until they receive their booster vaccine".
Members also unanimously voted for a broader motion on teaching and learning in the pandemic, which said: "The AGM notes the continuing significant threat presented by COVID-19 and believes that protection of the health and safety of staff and students has to take priority in relation to in person teaching and learning."
ADVERTISEMENT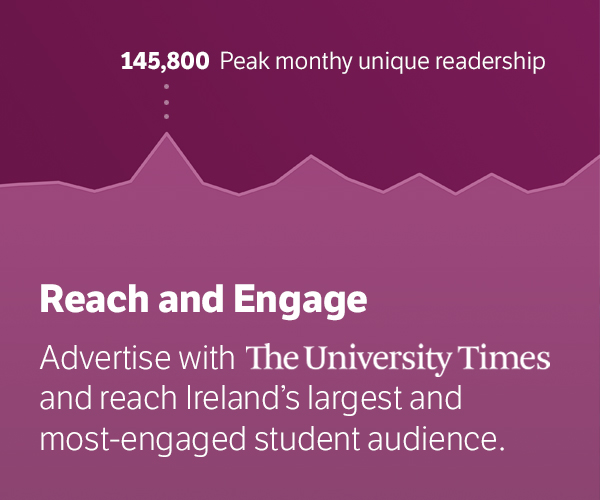 "The AGM calls on the College administration to ensure that in-person teaching and learning occurs in line with national public health guidance including full adherence to wearing of masks by students except in the case of medical exemptions approved by the College Health Service."
The motion also said that College should monitor teaching spaces "to verify adequate standards of ventilation, particularly through installation of CO2 monitors and where appropriate air filters in all teaching spaces".
It also said that Trinity should issue guidance to staff on what to do if a room is not satisfactorily ventilated, including "where appropriate vacating the teaching space and transferring a class online".
John Walsh, the chair of Trinity's IFUT branch, told The University Times earlier this month that lecturers in Trinity are concerned about the lack of adequate ventilation in certain teaching spaces in College as coronavirus case numbers in Ireland remain high.
Speaking to The University Times this week, Walsh said: "Predictions of the demise of COVID last summer were greatly exaggerated, and Minister Harris was grossly irresponsible to give parents and students the impression that it would be straightforward to re-introduce in-person teaching on a large scale."
This, he said, "has proved incredibly difficult, and it has placed extraordinary pressure on academic staff. And we've now reached a point where there's an increasing demand from at least some students to move lectures back online".
The Department of Higher Education, Walsh added, "gave people really false expectations over the summer, and that put intolerable pressure on academic staff".
"It's hard to blame the College, either here or elsewhere, for responding to that. But basically the minister raised expectations, and then he hid in a bunker. He failed to update the guidelines in higher education."
The Department of Higher Education did not respond to a request for comment from The University Times.