Upon entering an art gallery, one might expect to find well-organised displays which are fully completed and ready for presentation. Rarely do they get to see the artist's progression firsthand. The "From Here to There: Art in Process" exhibition displayed at the Douglas Hyde is a unique take on modern art. It diverts from the traditional exhibition format by transforming the gallery into a studio space and allowing spectators to see how the work of each artist progresses each week.
The exhibition is a collaboration between artists David Lunney, Katie Watchorn and Áine McBride, all of whom are graduates of the National College of Art and Design. These artists have been working together to create a living exhibition, one that changes and adapts over time. In previous weeks, the exhibition was only open to the public on Saturdays, giving the artists a week between openings to update and modify the project for the following week. The exhibition first opened to the public as a work in progress on September 20th and ran until October 23rd. It then re-opened on October 29th as a complete work.
While the project is a collaborative work, each of the artists have adopted a corner of the gallery as their studio space and have developed their own, distinctive focus. For example, McBride's work is a take on the unnoticed or underappreciated elements of the urban world, particularly urban architecture. This makes the Douglas Hyde gallery, located at Trinity College, in the heart of Dublin, a more than suitable location for her art. She uses construction materials, such as concrete, tiles, and wood in her work, her choice of materials being emblematic of the subject of her art.
ADVERTISEMENT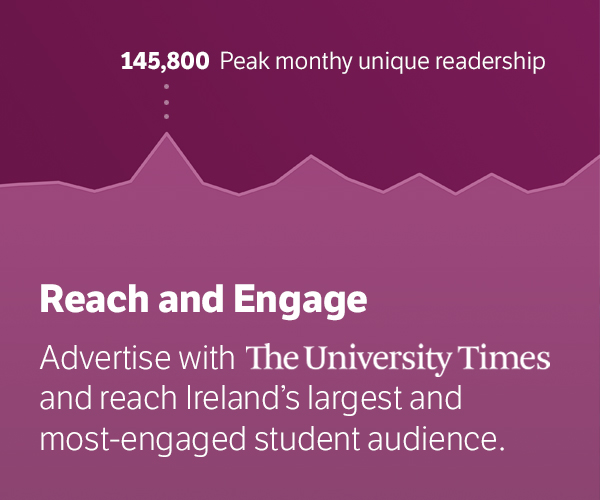 In contrast to McBride, Watchcorn uses her art to highlight the beauty of agriculture, prevalent in rural Ireland. Watchcorn is passionate about sculpture, making them her primary contribution to the work. In "From Here to There: Art in Process", Lunney uses a diverse mix of mediums, including sculpture, photography, painting, and drawing in his work. His art is particularly interesting, as it involves multiple perspectives, colours, angles and mediums. This is a bit risky, as the variety of mediums could end up clashing with each other. However, Lunney expertly ties everything together forming unique movable sculptures, which frame and reframe his camera's focus, showing beauty from multiple perspectives. His art resembles what one might see if they looked through a kaleidoscope, with multiple colors, shapes, and patterns working together to form a cohesive masterpiece. Many of Lunney's pieces for this exhibition incorporate photography from the Dublin mountains, tying in nicely with Watchcorn's focus on agriculture and nature.
I believe this exhibition has been an inspiration to many young artists, as it provides them with the opportunity to chat with the artists involved and see how their work has progressed over the course of the six weeks.The exhibition also goes to prove that art is sometimes a messy, disorganized and time-consuming process, but nonetheless a worthwhile one. The "From Here to There: Art in Process" is a refreshing contrast to the traditional art gallery. It serves as a window into the process of art. The most notable aspect of the exhibition is its authenticity. Its open nature leaves no room for secrets or performative measures. It's a genuine depiction of the progression through the process of creating art.
The final work by these artists will be on display at the Douglas Hyde from October 29th to February 5th. Tickets to view the exhibition are available for free online on the Douglas Hyde website.