This is probably the last week before it becomes acceptable to deck the halls and play Mariah Carey's "All I Want For Christmas Is You" on full blast. Resist the temptation to annoy your housemates with premature Christmas spirit by distracting yourself with this week's array of society activities.
Monday
To ease you into the week with some good chats over hot drinks and tasty snacks, DU Food and Drink is collaborating with Niteline for a mental-health boosting lunch date at KC Peaches on Nassau Street at 3pm. Niteline is a non-profit listening service run by students, for students, for issues big and small. Attendees must be a member of DU Food and Drink, and for €2 can enter a raffle to win a Murphy's Ice Cream voucher or a €50 KC Peaches voucher!
Later on, Trinity Space Society is celebrating the festivities early with a screening of the science-fiction film Santa Claus Conquers the Martians in the basement of Wigwam at 7pm. Tickets are on sale through the society's Instagram.
ADVERTISEMENT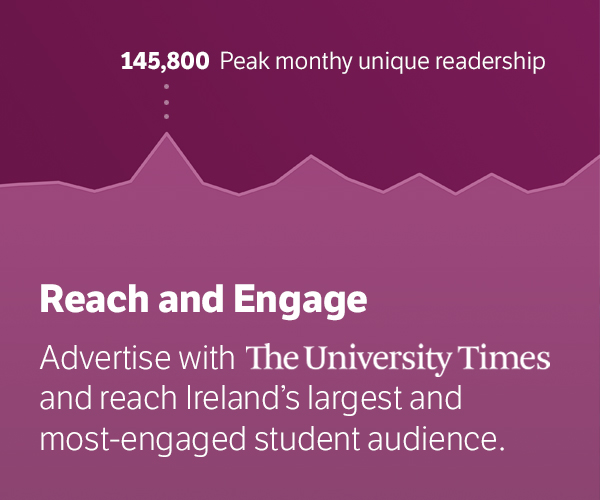 Tuesday
Gloria Allred, an American women's rights attorney known for taking on high-profile and controversial cases, will join Trinity College Law Society on Tuesday evening for a talk at 7pm via Zoom.
At 8.30pm, an Cumann Gaelach will host a multicultural open mic night in Club Chonradh na Gaeilge. Joining in on the fun will be the Korean Society, DU Modern Languages, the French Society, DU Germanic Society and the Japanese Society. Whether you're a fan of K-Pop, Christy Moore or both, you can take part by signing up through Cumann Gaelach's Instagram.
Wednesday
At 6pm in the Synge Theatre in the Arts Block, DU Mathematical Society will host an academic discussion titled "Unification in Maths". This kind of unification relates to defining what constitutes mathematics as a discipline. Delivering said talk is Dr Jack Kelly.
DU Geographical Society is hosting a space-themed night out in a mystery location (less than an hour away from Dublin). Buses leave Nassau St at 6.30pm and tickets cost €20. More information can be found on the society's Instagram. Given that my nights out usually end with me outside of Dublin, not knowing where I am, this is an easy way to cut to the chase.
Thursday
At 6pm in the Swift Theatre, Dr Siobhán O'Brien will join DU Gender Equality for a talk entitled "UN Sustainable Development Goal 5 and Gender-Based Violence: what role for the University?"
At 7.30pm in the Graduates Memorial Building, members of the University Philosophical Society (the Phil) will debate the Oscar Wilde-inspired motion: "This House Believes There Is Only One Thing Worse Than Being Talked About, And That's Not Being Talked About." As a prolific gossip, you can guess which side I'll be taking.
Friday
If you're interested in getting involved in the famed Trinity Vincent de Paul panto this year, but you weren't quite built for the spotlight, you can help out with set design at 2pm in Trinity Arts Workshop. This year's panto is Scooby Doo.