On Saturday, Tebi Rex, a Kildare-based alternative duo, performed in the classic Dublin venue Opium Rooms for their first headliner gig in over two years, making it clear that they are ready to not only dominate the stage, but the Irish music scene.
The group released their sophomore album It's Gonna Be Okay on October 29th of this year, following the success of their debut album "The Young Will Eat The Old", which was featured in Normal People and received glowing reviews from RTÉ, Hot Press and District Magazine. Tebi Rex are nothing but unpredictable. So far they have teamed up with The Blizzards, Rebecca Locke and Local Boy, to name but a few, and their musical style is varied and exciting enough to successfully execute such collaborations.
It's Gonna Be Okay features the more typical Tebi Rex sound of alternative hip hop, but it also leans into a new heavier sound with a clear rock influence. After listening to their second album in full, I noticed this departure and wondered how it would be received with their audience. Evidently from last Saturday's gig in the capital, their fans can't get enough. The venue was pleasantly packed, with plenty of room to sit or move away from the crowd for those who were coronavirus conscious. Tebi Rex commenced their set with typical tongue-in-cheek humour, playing the infamous 'I'm not having a knock before MK' viral video that Max Zanga references in their song 'Oh It Hurts'.
ADVERTISEMENT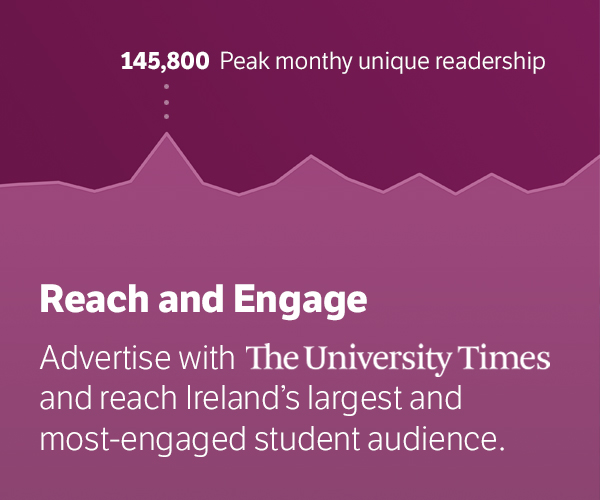 Supported by Stephen Yxng, Priice and Rebecca Locke (who features on their new album with the song 'It Will Never Be Enough'), the duo balanced their old and new eras with a setlist that paid tribute to the songs that established them on the alternative music scene. Audience members screamed the lyrics of 'Men Are Trash' louder than what the boys could project from the stage. Towards the end of the show, fans were also treated to a surprise appearance by Local Boy who performed his verse on 'I Never Got Off The Bus'. With incredibly infectious energy and unmatched stage presence, it was clear that the Kildare duo was delighted to be back headlining their own shows.
Emotive and moving, the stage design by Lullie Design that gave a nod to the artwork of their new album created an almost mythical setting. Perhaps this was another reference to Greek mythology, such as those in their first album, but it gave a feeling of growth and change. It is clear that Tebi Rex is going places, that their sound hasn't finished evolving. The pair have recently announced their upcoming UK tour for March of next year. If you have the chance to make a trip across the pond to see them live, I highly recommend it.
But if you don't fancy following them on tour you can check out their live Other Voices performance on YouTube to get a taste of what it's like to experience Tebi Rex in person.