Street art has become a common sight in Dublin as colourful walls transform the city into an everyday outdoor gallery. From your commute to Trinity to a simple walk, by gracing the walls of Dublin, street art creates an opportunity for us to stop and think. The value of street art lies in its ability to provide people with exposure to a continuously changing art form. It has disrupted the norm and brought aesthetic appreciation to the streets beyond architecture, as murals are now embraced and being commissioned. To explore the ever-changing street art scene, The University Times spoke with three street artists about their work across the city.
James Kirwan works as both a street artist and a studio painter. He first delved into this medium seven years ago, and since then has observed a rapid growth in the community in Dublin as Irish street art has become increasingly popular. This is partially due to the form gaining traction on the internet alongside private business commissions, Kirwan believes, adding that "it's just more accepted now, and it is now a cool thing for people to get murals done on the side of their building… it brings a lot more colour to the streets" as people are welcoming artists to new canvases.
The process of street painting differs from when Kirwan paints in his studio, as the setting of his work alters the manner in which he perceives the work. A mural on a building, Kirwan says, "changes how people walk by and they might stop and look and take it in… [the] placement of a piece… changes the space". The goal of street art, as he sees it, is to create a particular concept and then to adapt that concept to a specific surface and surroundings.
ADVERTISEMENT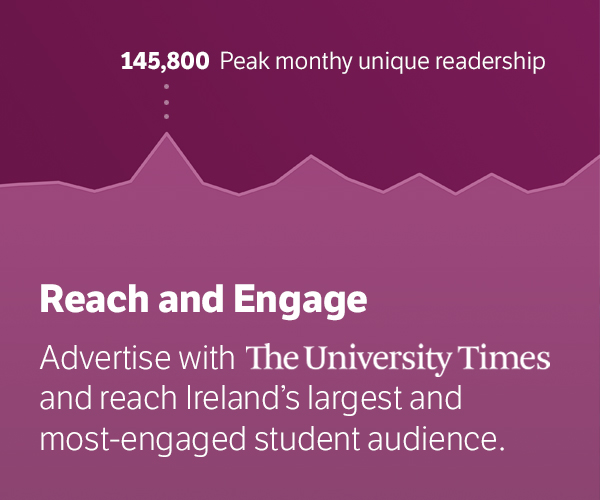 Kelly O'Dowd, who just recently started creating street art, acknowledges the challenges that often come with dealing with such a wide variety of surfaces and settings. Having transitioned from graphic design to street art, the most difficult aspect, she says, was the loss of the 'undo' button when trying to fix something.
During the pandemic, street art became a popular outdoor activity for creatives as it was one of the only things allowed under coronavirus restrictions. Having benefited from such experiences, O'Dowd says that she intends to seize more opportunities to collaborate with friends on street art projects in the future: "I think there is more space for joining with other people if you're going to do stuff physically as opposed to on a laptop."
Creating art through other mediums can be a lengthy process, but street art has specific time constraints including light, weathering, and temperature. Despite its challenges, O'Dowd sees street art as an asset to Dublin city centre. "We just need to brighten up the city a lot more", she says.
Though she has always enjoyed creating artwork where perfection isn't the ultimate goal, O'Dowd's shift from graphic design to street art came as a surprise even to her. However, she credits others in the field for providing her with the necessary motivation: "I never would have thought that I would have started doing this but it's from seeing other people do it before me."
Street artist Klo Wi also comes from a different creative background originally, having studied textiles, but the characters she uses today were actually developed during her street art back in college. Klo Wi was inspired by the female Minaw Collective, who have always supported and encouraged her.
She notes that the street art scene has historically been "very male-dominated in Ireland" and so "it was very nice that there actually were a lot of females that I didn't know about that were painting". They provided support and were always able to answer her questions when she was first getting into street art, she tells me.
While there are still hurdles such as popcorn walls and other challenging surfaces to combat, what Klo Wi thinks is most special about street art is "the community and how people can just meet up at the start of the day and then five hours later have created a piece of art… and then it could be just gone". It's the impermanence that makes each piece so remarkable.