Just a month after his graduation from Trinity, Oscar Blue took to the stage of Limerick University Concert Hall on November 12th, in support of Irish rock band Kodaline. The Clare native has raised the bar for the future of our islands' singers and songwriters, with outlets such as Hot Press likening him to Dermot Kennedy who, like Blue, "also quietly achieved huge Spotify success". It therefore seemed fitting that he be given the opportunity to support one of Ireland's greatest current acts.
Speaking of the evening, Blue expressed that "it felt amazing. I grew up as a big fan of Kodaline and I would've busked all of their songs on Grafton St as a teenager. To then get the opportunity to support a band that I looked up to so much was such a big moment for me".
Blue also recognised the significance of the venue. "I grew up in Killaloe, just outside of Limerick, I'd been to gigs in the University Concert Hall before and always kind of dreamed of playing that room. To get the chance to play there was a massive tick off of my bucket list." With a set list that boasted the best of his generically dynamic collection of singles, performed with an undeniable boyish charm, Blue captivated the audience from the moment he stepped foot on the stage.
ADVERTISEMENT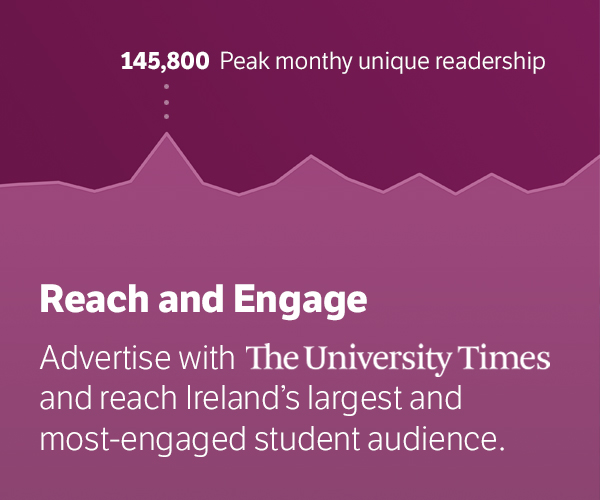 Blue recognised the magnitude of the occasion. "To play for that many people as well, I wasn't expecting so many people to be in their seats so early, there was probably the best part of 1,000 people in that room which is by far the most people that I've played to and it was surreal, really heartening, really enjoyable. Playing in a theatre really suits my kind of stripped back, singer and songwriter setups and I really enjoyed getting to tell the stories of my songs to a listening audience."
Beneath each of Blue's anthemic, indie-pop melodies, there is a story. Drawing from real-life experience, Blue uses his songwriting as a scalp as he carves out a sentimental reflection on his own life – from childhood memories of growing up in rural Ireland, to anecdotes of heartache and loss. You might step in the room not recalling his name but you will leave with a warm sense of familiarity.
The future seems nothing short of promising for the young artist. "Emerging from the pandemic, I've been writing and recording more and more alongside my fantastic producer Philip Magee who produced my last two singles, "Sober From You" and "Backyard Mafia". Philip also works with acts such as Kodaline, The Script and Gavin James, so I really am learning from the best. Philip and I have developed a really great working partnership together and we have a lot of new music coming in the New Year".
With a voice that is nothing short of unforgettable, lyrics that are steeped in nostalgic thoughtfulness and a personality that is immensely charming, Blue seems like an excellent candidate for Ireland's next big musical heartthrob. When asked how he intends to plow forward, he noted that "as of right now, I am taking time to plan and rebuild the release of my debut EP. I have been working away behind the scenes, building a team of great individuals to help me take my projects to the next level. I'm excited to say that there will be many more live shows in the very near future".
His latest single, "Backyard Mafia", is available to stream on all major platforms now.