In Ireland, around one million tonnes of food is wasted every year. That is one million baby humpback whales or one million 1979 Volkswagen Beetles. And that is just in Ireland. Globally, more than a quarter of food produced is wasted, significantly contributing to climate change by generating eight to ten per cent of greenhouse gas emissions.
According to Bord Bia, if food waste were a country, it would be the third-largest emitter of greenhouse gases after the US and China, emitting 3.3 billion tonnes of Co2 every year. The best way to tackle the issue of food waste is to not create it in the first place. If that fails, the next best thing is to redistribute surplus food to feed other people.
This is where Too Good to Go comes in. The food-waste initiative launched its Ireland branch at the end of September after receiving enthusiastic responses in other countries such as France. Word spread rapidly, and for a few days it was a buzzword around campus. Those who were in the know excitedly shared their new discovery with friends, receiving responses such as "that just makes so much sense", "why has no one done that before?" and "it's a win-win for everyone!". As people hurried to download the app and find out what all the fuss was about, more and more businesses began to sign up. Stalwarts such as KC Peaches, Cafe Nero and Tang have been joined by establishments like Cornucopia, Vegan Sandwich Co. and Meltdown.
ADVERTISEMENT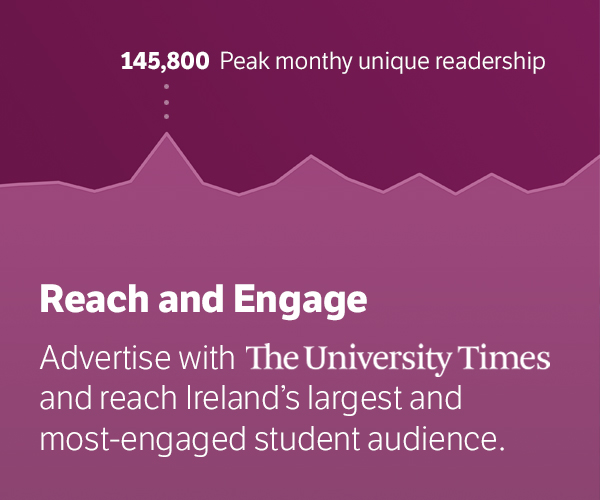 I spoke with Trinity students and businesses alike about their experience and views of Too Good to Go. Julie Smirnova, a final-year politics, philosophy, economics and social science (PPES) student, raved about the platform. "I got a fabulous surprise bag from Keogh's for a fiver! I reserved it the day before and picked it up at 4.30pm the next day", she said. "[It's] super easy and the muffins were divine."
Alice Blanchet, a final-year business student on exchange from Paris gave a comparative perspective with Too Good to Go in France, saying that she uses it often, "and used it even more back in Paris". "I think it's a very good alternative to groceries when you don't feel like cooking, good for your budget – I personally always make two meals of one Too Good to Go – and good for the environment", said Blanchet. "For now, I feel that it's not that developed in Dublin, but for instance in Paris, you could buy leftovers from supermarkets and, for €10, you could have a full basket of groceries worth about €40."
Final-year History and Politics student Sydney Prins works for a business that has signed up for the initiative. "I've met the guy who runs it and set it up at my job. It's super easy to use both for the business and for the customers, a really sound ethos, and lots of fantastic vegetarian options."
"[It] seems to be growing so quickly as well, places are constantly selling out."
Clara Cronin, a third-year drama and theatre studies student said she had some reservations about using the app at first, but was ultimately driven by curiosity to try. "It seems like a great idea in theory but it's kind of scary to spend a fiver and not know what you're getting from it."
This is a concern I've heard frequently, especially for people with dietary requirements like plant-based eaters. Luckily, some establishments such as Tang have an option to select a vegetarian "magic bag". As well as this, other places such as Veganic, Vegan Sandwich Co., Cornucopia and the Saucy Cow only use plant-based ingredients in their cooking, so there is no need to worry that a fiver will be wasted.
Speaking with Sam Pearson, the owner and manager of Vegan Sandwich Co. in Smithfield, he showed great pride in his business's commitment to sustainability and that food waste is the most difficult thing to manage. Too Good to Go therefore was a "no brainer" from both a business and customer perspective. When asked how Vegan Sandwich Co. is handling the new platform, Sam said that they're still "finding their feet with it" as it requires estimation and they "want to avoid selling bags they don't have". So far, it has not totally reduced food waste as it "requires a bit of teasing out".
Dairíne McCafferty, the manager and director of Cornucopia of Wicklow St, was equally enthusiastic. She spoke of how she had a "this makes total sense" moment when the team from Too Good to Go pitched their idea to Cornucopia. I asked her about whether she has seen a noticeable reduction in food waste at the end of the day. "If used correctly, yes, we are putting less in our compost bin", she said. Although her enthusiasm for the app is evident, when probed about whether improvements could be made, Dairíne recommended "a Too Good to Go takeaway box that they could promote and sell" might help reduce the amount of packaging and bags required.
KC Peaches is one of the more popular lunch spots for students and seems to have an establishment on every other street. Their head of marketing, Philippa Van Wellie, said that "at KC Peaches we are always working to strike the balance between offering all-natural food, homemade fresh every day, and sustainability".
"Too Good to Go has provided the perfect solution to eliminating end-of-day waste. We know all our leftover fresh food is now going to the best place: our customers not our bins!"
Personally, I have used Too Good to Go regularly since its launch and all of the enthusiasm and the few concerns cited resonate with me as well. My favourite "magic bags" have been from Toons Bridge, the artisan deli on George's St, and Vegan Sandwich Co. in Smithfield. Toons Bridge jam packed my bag with cannoli, focaccia, arrabiata sauce and roasted vegetables so much so that it almost broke the basket of my bike. Taking the bus to Smithfield on a very rainy night was definitely worth it for the treasures Vegan Sandwich Co. gave me: vegan garlic cheese chips, a vegan philly cheese steak sandwich, and a sourdough pre-cut loaf so long that lasted my housemates and me about two weeks. From speaking with students and businesses and through my own experience, Too Good to Go seems to have filled a much needed gap in the market, both from a business and an environmental perspective. Though still in its early days, Too Good to Go certainly does not seem to be too good to be true.