The development of Trinity East, a major College project worth hundreds of millions and involving the construction of a brand-new campus at Grand Canal Dock, will be scaled back dramatically due to uncertainty over government funding, The University Times can reveal.
The state was expected to invest €150 million in the ambitious project, which was due to be developed over a decade. Government backing was seen as crucial to the success of the project.
But in an interview with this newspaper last week, Orla Sheils, the College's vice provost, said that "the large injection of government funding that had been anticipated does not look to be forthcoming. And so the project needs to be, for the short term, scaled back".
ADVERTISEMENT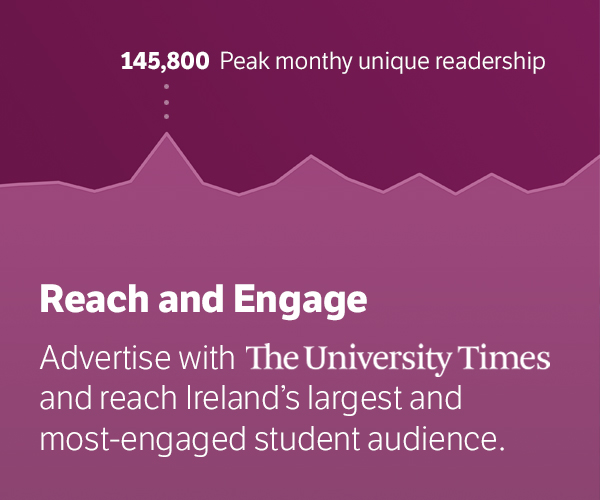 "It's not going to be the expansive large-scale capital project that was hoped for", Sheils said. "That doesn't mean it won't happen. It just won't happen now."
Trinity has spent a number of years planning to develop the Trinity East site in the Grand Canal Dock, which is bound by Pearse St, Macken St, the DART line and Grand Canal Quay. The new campus was billed as a globally competitive centre for innovation and entrepreneurship.
It was to be modelled on districts in cities like Boston, Toronto, Rotterdam and Barcelona, and it was hoped that the project would draw in more foreign direct investment to Ireland. The location of the campus was chosen because of its proximity to the offices of many of the world's largest technology companies, such as Google and Meta, Facebook's parent company.
The scaling back of the project, Sheils added, "gives us time to refocus to look at and to be absolutely certain that the activities that we plan for that site will be exactly what we want to do to be associated with".
The site was originally due to have a combination of new institutes and innovation centres as well as a research institute as part of the E3 project. College also hopes to locate student accommodation on the site, aimed at postgraduate students.
A presentation was due to be given to College Board earlier this month on the future of Trinity East, but was postponed as discussions on other tabled items ran significantly over time.
Documents circulated to Board members, obtained by The University Times, said the project involved a number of key deliverables, including "a preliminary business case to obtain €150 million from the government" for the E3 Research Institute.
The presentation said that while philanthropic funding and European Investment Bank money was available, "further work" was required to secure government funding of €100 million, "which was necessary for the project".
A strategic review will now be carried out to determine how to maximise usage of the available space at the site in the short term.
The presentation said: "While govt funding [is] not there right now it is important that we maintain focus and momentum in delivering on the enormous potential for Trinity East and quickly develop a new set of options and plans."
In an email statement to The University Times, Trinity Media Relations Officer Catherine O'Mahony said: "The future of Trinity East had been scheduled for discussion at board last week but had to be postponed due to other pressing topics. It is now due to be discussed at the next board meeting. Until the board decides on a course of action, it would be premature to make any statement on the next steps for this project."
Then-Taoiseach Leo Varadkar first announced the plans for developing Grand Canal Dock into an innovation district in 2018. It was envisioned that the campus would be financed by Trinity in collaboration with industry.
Then-Provost Patrick Prendergast said at the launch of the project in 2018 that it would enable Dublin to be ranked in the top 20 global cities for innovation.
Uncertainty over the government's commitment to the project has plagued Trinity for several years. Speaking to The University Times in July 2018, Dr Diarmuid O'Brien, the then-project sponsor for Trinity East, said College expected to encounter difficulties when it came to seeking state investment for its development.
"I think there's no question that when we talk to government we still get very clearly that the availability of funding for capital within the third-level sector, the higher education sector, is limited", he said. "This project doesn't change that."
But last May, O'Brien said that he was "very optimistic" that the million-square-ft plan for Grand Canal Dock was still viable, despite the implications of the pandemic.
O'Brien said College's plans for the project "needed to be robust enough to go through at least one, if not two economic cycles".
"We need to work with the new government to build on the momentum that had been achieved", he added. "Making this a priority for the government needs to be worked on."
At the start of this year, College Board considered pausing the project.
In the meeting, Prendergast said that the "implications of a pause should be investigated", and it should be considered as an option.
Some Board members, the minutes noted, were unsettled by multinational companies leasing office accommodation and a possible realignment of how the companies do business, as well as uncertainty in society more generally due to the pandemic.
As a result, they cautioned against College making large financial decisions, saying that there would be more clarity on these issues in two to three years.
Prendergast also proposed appointing an independent monitor for the project. Trinity did not, however, confirm whether this monitor was appointed by time of publication.
In an email statement to The University Times, O'Brien said: "Like all capital projects we are continuously reviewing progress against cost, risk and strategic issues."