Trinity student and Carlow footballer Clíodhna Ní Shé has been named the TG4 Junior Players' Player of the Year, just hours after her team at Bennekerry/Tinryland GAA club were victorious in the Carlow senior final.
The award is a recognition of the performance of outstanding players throughout the course of the championship. Nominees are chosen by fellow players. Ní Shé, a final-year maths student, excelled consistently for Carlow at full-forward in a campaign that saw the Barrowsiders reach the semi-final, only to be narrowly defeated by Antrim after extra time.
Ní Shé beat fellow nominees Marie Kealy of Wicklow and Antrim's Gráinne McLoughlin to win the award. Kealy was in prolific form for Wicklow, who won the Junior Championship, scoring 0-38 over the championship. McLoughlin was a star performer for Antrim, scoring 3-23 in total.
ADVERTISEMENT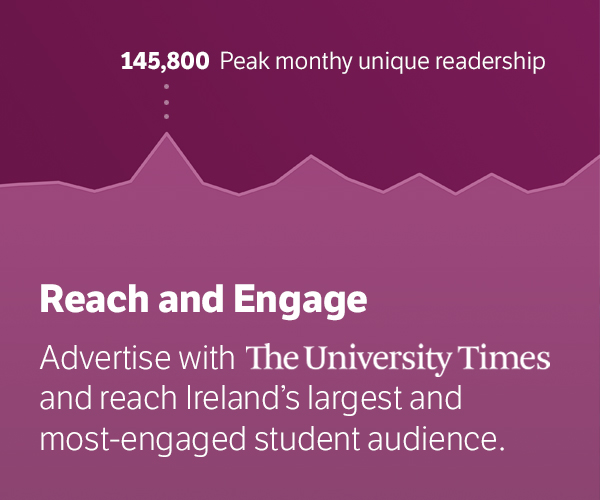 But earlier today Ní Shé had more pressing issues to attend to: winning a county final. That she did, as her club Bennekerry/Tinryland overcame Old Leighlin on a scoreline of 3-08-2-04. Ní Shé was central to their success, scoring 2-3 (1-1 from play). Her first goal came from a converted penalty. She was fouled inside the box and dispatched the ensuing spot kick with ease. Her second goal saw her collect the ball 65 metres from goal, evade the efforts of the entire Old Leighlin defence and rocket the ball past the goalkeeper and into the net. That gave Bennekerry/Tinryland a 2-04 to 0-02 lead and they closed the game out from there.
It has been a very successful season for Ní Shé. In September, she won the inaugural ZuCar Golden Boot award, scoring 9-19 in just five games. The award charts the highest scorers across all three grades of women's football.
She was also the Croke Park/LGFA player of the month for August.
Ní Shé, 21, is a final-year maths student and also captains the Trinity women's soccer team.
Speaking to The University Times earlier this year, Ní Shé said that the Carlow women's team have had accelerated success since she started playing as a child: "We're getting better and every year, we're improving and getting consistent numbers and stuff like that. The team would have struggled before I was old enough to play on it but when I was growing up there wasn't really anything to strive for in Carlow because we didn't have an adult team."
"Whereas now we've got a good competitive team that, like, is hard to get on to, and we'll probably have trials and stuff this year – which is just huge for us", she said.