Module co-ordinators in University College Dublin (UCD) can decide whether students will need to sit in-person exams.
Speaking to The University Times today, UCD's Director of Communications Eilis O'Brien said: "While the exams are still scheduled to go ahead in the RDS, that it may be that where a course where a module co-ordinator decides that an exam can be given an assessment [that] can be given remotely, they may pivot to that, but that doesn't mean that there won't be exams in the RDS."
In regards to students who contract coronavirus and are unable to sit in-person exams, O'Brien said: "The university wants to make sure that students don't feel any pressure to attend exams in person where they are expected to self isolate. And that means that the extenuating circumstances will be extended to them, of course."
ADVERTISEMENT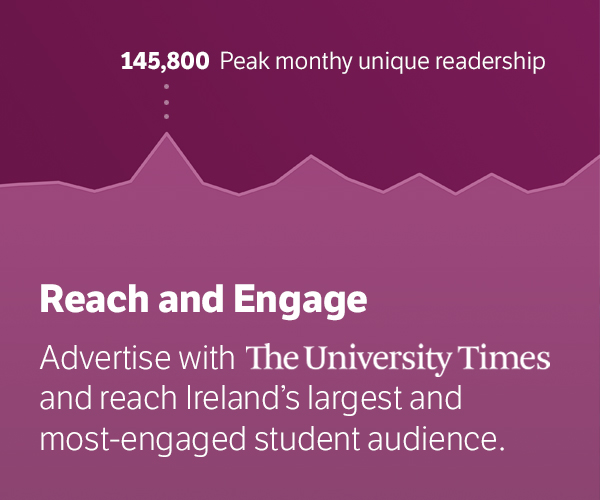 In an email to UCD students last week, Registrar Prof Mark Rogers outlined what measures were in place for those unable to attend in-person exams: "If you are unable to attend your examination because you have COVID-19 symptoms or have been requested to restrict your movements as a result of being a close contact, you should apply for extenuating circumstances."
According to the UCD assessment timetable for upcoming exams, some are already timetabled to be online.
Yesterday 5,959 new coronavirus cases were reported by the Department of Health. Some 640 patients are in hospital and 121 are being treated in intensive care.
Last week this newspaper reported that Trinity's exam period will involve a mix of in-person and online exams but that for now, no major changes to assessment timetables are planned as public health advice is "unlikely to change".
Exam sittings in the RDS Simmonscourt will be limited to 60 per cent capacity of the venue, or a maximum of 1,600 students at a time, with a maximum of two sessions per day.
Exams will take place in both the RDS and various campus venues for small groups and individuals.
In an email to students last Friday, Vice Provost Orla Shiels and Senior Lecturer David Shepherd said: "The rising COVID numbers are a concern for us all here at Trinity. We are closely monitoring public health advice and are in contact with the other universities to explore all options to try to minimise the impact on individual students."
Some 30,139 exams will take place in Trinity this semester, the email said. Of these exam sittings, 17,443 are online and 12,696 are due to be in person.
"Past experience has shown us that flexible and creative solutions are possible and that we can work together to overcome the current uncertainties", Shiels and Shepherd said. "Our aim is to work through final issues over the coming days and we will be in touch early next week with specific information about plans for in-person exams."
Labour Senator Annie Hoey said on Friday that she wrote to Minister for Education Simon Harris to clarify whether exams will be in-person or online, in light of the recent increase in case numbers.
In a press statement, Hoey said: "There is growing concern in further and higher education institutions about the holding of exams in the traditional exam hall style rather than online."