Unfortunately, we've entered that awkward time of the year where Halloween is over but it's too soon to start celebrating Christmas. But as usual, there's plenty of society events on to brighten up your week. This week, there's dancing, dress up, and treasure hunting – something for everyone!
Monday
The Society for International Affairs (SOFIA) will this evening host Dr Adam Lazowski, a professor of EU law at the University of Westminster, to discuss the future of EU law in light of the recent developments in Poland. The talk will take place in the Uí Chadhain theatre at 7pm.
Also at 7pm, Trinity Vincent de Paul (VDP) will host its annual Disney night, starting in the Pav and moving to McGrattan's. Costumes are mandatory – cling on to that Halloween spirit and dress as your favourite Disney character. Bonus points if you go to your lectures in your costume. The Disney night is always a fundraiser for the upcoming panto, and tickets are available through the society's social media pages.
ADVERTISEMENT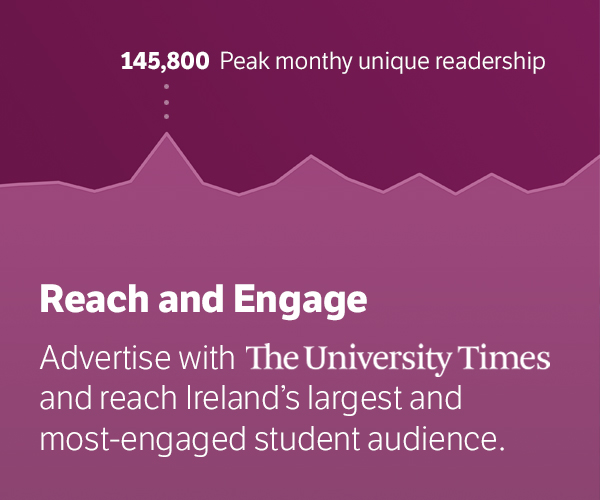 Tuesday
At midnight, DU History and Trinity Ents will host a night out in Tramline. The theme is 80s pick 'n' mix – you can choose between the groovy room and the techno room and switch between them as the night goes on. Dress appropriately in your brightest leg warmers and your most obnoxious scrunchie. Tickets are on sale through both organisations' social media pages.
Wednesday
If you're still yearning for some dark, Halloween vibes, DU Metaphysical Society will host an open discussion on death in Room 5012 of the Arts Block at 7pm.
If you're looking for something a bit livelier (pun intended) DU Dance is holding its Irish dance intervarsity team auditions in Liffey Trust at 7pm. Attendees must be vaccinated, and you can email the society for the sign-up link.
Thursday
At 5pm in the Business School, DU Psychological Society will host a Movember mental health panel, featuring Jack O'Connor and Ross Galvin from Movember Ireland, Daniel Twomey of DTWellbeing and Sana Govender of Munster Rugby.
At the same time, the DU Archaeological Society will host a treasure hunt, starting at the museum building.
At 7pm, the University Philosophical Society (the Phil) will debate the motion "This House Regrets The Rise Of Influencers" in the Graduates Memorial Building (GMB). People with more than 10,000 Instagram followers need not attend.
Friday
To end your week you can unwind with a screening of the highly acclaimed "Three Colours: Red" in the Swift Theatre at 6pm, hosted by the DU Metaphysical Society.