Fewer people in academia disclose their disabilities than would be expected compared to national statistics, a report from Trinity's Forum for Disabled Staff and Postgraduate Students has found.
The forum last week published a new report, "Ableism in Academia Ireland", to mark International Day for Persons with Disabilities. It highlights the underrepresentation of disabled people in academic employment in Ireland and notes that those employed face a number of significant hurdles linked to ableism.
The report was launched at an online event where a panel of experts linked it, via discussion, with the theme for this year's International Day for Persons with Disabilities – leadership and participation of persons with disabilities toward an inclusive, accessible and sustainable post-pandemic world.
The online event was in the context of the nearing deadline set by the Disability Act for staff targets to be reached by 2024. Currently Trinity is meeting the minimum three per cent staff target in relation to obligations under Part 5 of the Disability Act 2005. However, this target will rise to six per cent of employees reporting a disability in the public sector and efforts and resources will be needed across the higher education sector in Ireland to meet this target. The report will outline barriers to potentially achieving the target and concrete issues to be addressed to meet it.
ADVERTISEMENT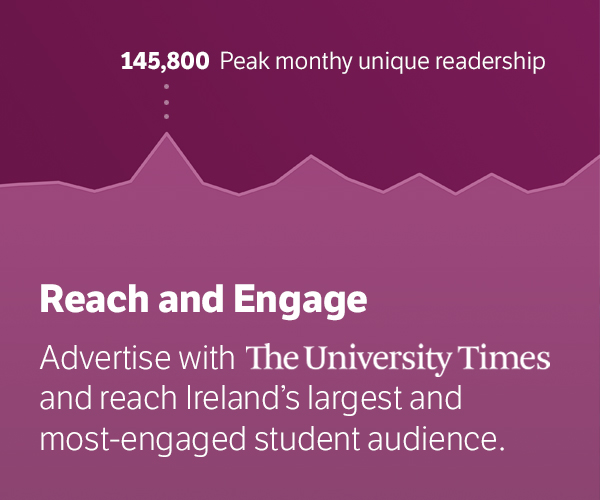 The report said that many disabled people drop out at different stages when engaging with academia, and those who do secure employment are less likely to disclose their disability.
The report said: "Different disabilities have different needs regarding accommodations and supports, but this plurality of needs is not always reflected in the institutional considerations of accessibility. Moreover, a university tends to be seen, internally and externally, as an elite institution, the members of which are seen as privileged and exceptionally capable and productive."
"There is an expectation that in such an environment, everyone is constantly fully functional and able bodied … lack of awareness of what it feels like to be disabled can cause unintentional hurt from even well-meaning colleagues."
Forum Chair Dr Vivian Rath said in a press statement that disabled people are underrepresented in academic employment in Ireland, and those who are employed in academia face ableism at work.
"This ableism", he said, "is characterised in negative attitudes, outdated perceptions, limited opportunities for progression, and a failure to provide their legal entitlement to reasonable accommodations such as flexible working practices. The higher education sector needs to do more to support disabled staff and central to this is increasing representation in leadership".
The report was launched by Prof Lorraine Leeson, Trinity's associate vice provost for equality, diversity and inclusion. Leeson said in a press statement: "The work of the Forum for Disabled Staff and Postgraduate Students in Trinity has been insightful and informative. This report is based on the findings from a very stimulating and important event the Forum organised and hosted in summer 2021."
"I look forward to future engagement with the Forum through the work of the Equality, Diversity & Inclusion Office and taking the report observations and learnings forward", she said.
Earlier this year, The University Times reported that just 13 of Trinity's 120 societies have completed an accessibility and inclusion checklist created by the Ability Co_op. The Towards Inclusive Clubs and Societies Checklist was created to help clubs and societies self-identify barriers to participation within their events or spaces.
The Ability co_op is a group set up to establish inclusivity for all students with disabilities in Trinity, working to increase discussions surrounding inclusivity, raise awareness about the challenges students with disabilities face daily and help them develop graduate attribute skills.