I come from a somewhat Americanised family – my mom was born here in New York, my parents lived in the US for a while, and time spent with family and friends in the US has exposed me to what I think is a significant amount of American culture and traditions, however varied they may be. I have never, however, spent Thanksgiving in the US. My family does usually cook a special dinner on Thanksgiving and invites my grandparents along, but more as a precursor to Christmas and as something fun to do (and eat) together rather than out of any serious affinity to the holiday.
This year, I experienced the full whack for the first time. Thanksgiving is one holiday that seems to be truly contained to the US so far, with the exception of the recent Black Friday invasion in Ireland. Scheduled on the fourth Thursday of November every year, I had the opportunity to experience my first American Thanksgiving celebration not just in New York, but in Texas too.
This year, however, I received a very exciting invitation. My (American) boyfriend's family invited me to their big family thanksgiving – that only happens every second year – in Texas. I would be not just getting an American Thanksgiving, but a Texan one at that.
ADVERTISEMENT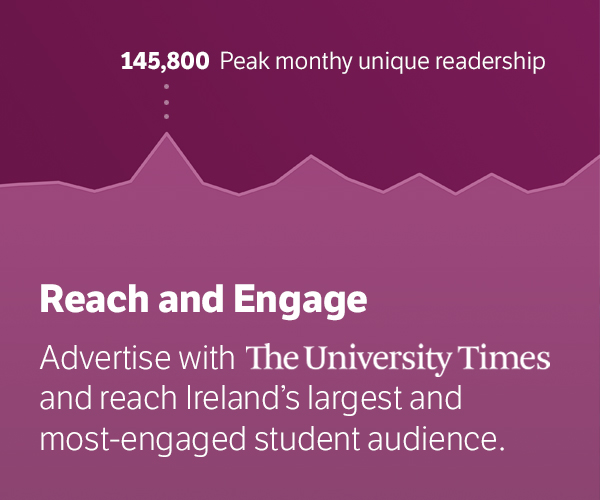 I was not sure what to expect of Thanksgiving in New York, let alone Texas. Although arguably the biggest holiday in the US, the buildup was fairly subdued, unlike the whole month of Christmas Ireland experiences. The Columbia bubble saw people far more concerned with deadlines and looming final exams after the break for much celebration to occur. I, for one, had four sizable assignments due in the four days following the break, which despite my best intentions were nowhere near done in time for my trip to Texas.
Thanksgiving is one holiday that seems to be truly contained to the US so far
We arrived in Dallas on Wednesday morning after what may have been one of my most hectic travel experiences. I naively assumed that although Thanksgiving is known to be the busiest time for travel in the US, I would surely avoid trouble in the airport at 4.30am. I was wrong. The security line alone snaked the whole way around the check-in area and almost out the door of the airport! The way home on Sunday night was even worse – it took us two hours from landing to even locate a means of transport home.
The first stage of the Thanksgiving festivities began on Wednesday evening. We went to my boyfriend's uncle's house for a pre-Thanksgiving dinner with the family, most of whom attended the main Thanksgiving celebration as well. This was certainly new to me – I had assumed there was usually only one dinner involved in Thanksgiving, but it was a nice way to get to know the family before the big festivities.
Before I knew it, the big day had arrived. We headed over at 11am on Thursday to begin the day. I had not expected Thanksgiving to be an all-day affair, but I quickly realised it seems to hold a similar significance as Christmas Day in Ireland, where the entire day (at least in my experience) is spent with family. I walked by families dressed up in their front yards taking family photos, on walks around the neighbourhood, and carrying desserts into their relatives', reminiscent of my experiences with Christmas Day.
Preparation for the meal begins at 6am, I learned, in order to serve up not one but two types of turkey, as well as ham. The extensive spread of side dishes ranging from little bundles of green beans wrapped in bacon to mashed sweet potatoes topped with candied pecans to brussel sprout and cranberry salad, each somehow even more delicious than the next. The biggest surprise was the dressing – not for salads, but for the turkey. Dressing is the same thing as stuffing in my book: breadcrumbs, onions, herbs and butter mixed together and roasted in the oven. Americans, however, make a distinction between stuffing, which only goes inside the turkey, and dressing as a side dish.
I had not expected Thanksgiving to be an all-day affair, but I quickly realised it seems to hold a similar significance as Christmas Day in Ireland
There was a several hour gap after the main meal, eaten at lunchtime, in order to give us a fighting chance at making some room for dessert. The desserts did not disappoint – I was exposed to an astonishing display of four types of pie – pumpkin, apple, pecan, and chocolate – as well as cookies and smaller snacks.
Food is not the only Thanksgiving tradition. Although I did not get the opportunity to witness it, there is apparently an annual dog show on Thanksgiving. I did witness American football, however, where the same teams play every year on Thanksgiving as thousands of Americans and their families tune in. Unsurprisingly, I know nothing of American football, least of all why it has to stop and start every three seconds. I was informed that usually we would play a football game of our own, but sadly there were not enough players this year.
The Macy's Thanksgiving Day Parade was something I had heard of. Ironically, it takes place in New York but I watched it from Texas as extravagant, larger-than-life floats made their way down Sixth Avenue. My personal favourite was the Green Giant from the corn brand, who I did not expect to feature in such festivities.
After returning to the turkey at dinnertime for Thanksgiving sandwiches, another tradition, we eventually left around 8pm after a long day of delicious food and fun. I consider myself lucky to have been welcomed into the experience so warmly and to have had the opportunity to immerse myself in one of the biggest traditions in the country.