"It's so good to be back in Dublin, man."
This was the enthused declaration made by Glass Animals vocalist Dave Bayley last week at the Olympia stage to an equally enthused crowd of concertgoers. All I can say is that it was a pleasure to have them.
In case you haven't heard of them by now, Glass Animals are a British indie-pop band who (despite what their recent Grammy nomination for "Best New Artist" might suggest) have been on the scene for over a decade. Their first two albums, 2014's jungle-psychedelia record ZABA and 2016's futuristic-sounding concept album How To Be A Human Being, earned critical acclaim and a dedicated fanbase. However, it was not until their third LP, 2020's nostalgic and Hip Hop-R&B influenced Dreamland, that the band broke through to the mainstream, with sleeper hit single "Heat Waves" finding success on the charts and popularity on TikTok.
ADVERTISEMENT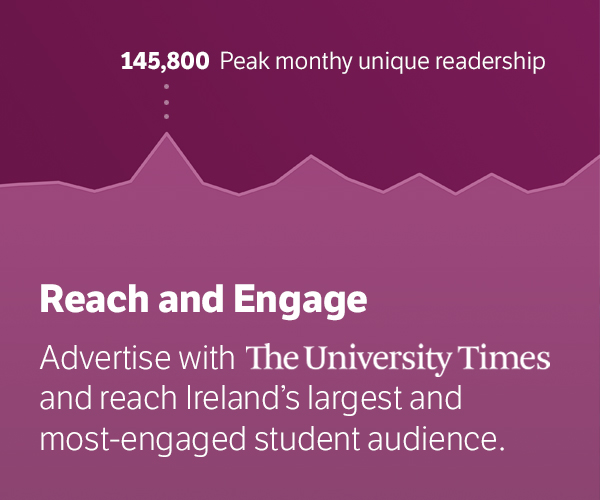 As a fan of the group who had booked tickets in 2019 and was a little disappointed by Dreamland, I was excited but unsure of what to expect when I entered the Olympia concert hall and took my place near the front of the stage. A projection of a retro desktop setup with a QR code appeared, which you could scan to visit the group's website and be sent memes. After a great opening set from Irish-Spanish singer Biig Piig, a pineapple was placed at the front of the stage in reference to fan favourite Animals track "Pork Soda" – think of it as their fanbase's version of Taylor Swift's lost scarf. Then a popup appeared on the screen reading "Glass Animals Showtime.exe now loading" and a progress bar began to slowly fill. Finally the bar reached 100 per cent, and the band walked onstage to begin their set.
The Internet-pop leanings of Dreamland might lead one to forget that Glass Animals have far more experience than many acts with a similar sound, and this experience allows them to pull off incredibly polished and engaging live shows. Songs are re-worked for live performance with changes surprising even dedicated listeners, such as a showstopping guitar solo at the climax of early-career hit "Gooey". Bayley is an extraordinary frontman, his energy never falling behind that of the crowd as he leaps across the stage. His knees undulate to the blissed out grooves of "Hot Sugar", and his wild gestures and expressions enliven the bizarre lyrics of "Tangerine" and "Space Ghost Coast To Coast". He seems to be having so much fun you simply have to sing along with him, even if you don't know the words.
As the show moved from strength to strength I realised that perhaps I had been too harsh on Dreamland – surely an album with this many bangers couldn't be all that bad? The band made sure not to neglect their older work, with tracks such as the epic "The Other Side Of Paradise" and intoxicating "Take A Slice" fitting into the setlist perfectly. The band's sense of fun was best exemplified when they played "Pork Soda", as the crowd clapped along to the intro and Joe Seward played drums with the aforementioned pineapple.
After the band came on for their encore and played "Tokyo Drifting", the show was brought to a halt (not for the first time that night) by a thundering chorus of "Olé Olé Olé". Bayley fell to his knees as he and his bandmates shook their heads in disbelief, grinning widely. "Honestly, this might be one of the best shows we've ever done", he said, before closing out the night with "Heat Waves". It seemed, therefore, to be as special a show for Glass Animals as it was for the audience.