Over the last two decades, western foreign aid has been criticised for favouring policies that do not take adequate account of local community needs. As these aid efforts meet the academic rigour of development economics, research evidence becomes the most important policy motivator. Development economists are beginning to look to the future with ethical imperatives at the front of their minds, including capacity-building initiatives to incorporate local voices into their research.
One of the largest clusters of development economists in Europe is the Trinity IMpact Evaluation Unit (TIME), with a core team of 10 researchers. Michael King, the director of TIME and an assistant professor in economics, explains that their research covers themes like health and education across the developing world. Although thematically varied, it is united by rigorous evidence which can be used by NGOs and state partners to promote effective resource spending in developing countries.
Although development economics as a discipline only came to prominence at the turn of the century, Andrea Guariso, an assistant professor of economics and a member of TIME, explains that "there should be a little bit of development economics in every field of economics, which is what then in practice we often see … often, it's hard to see what is really behind data".
ADVERTISEMENT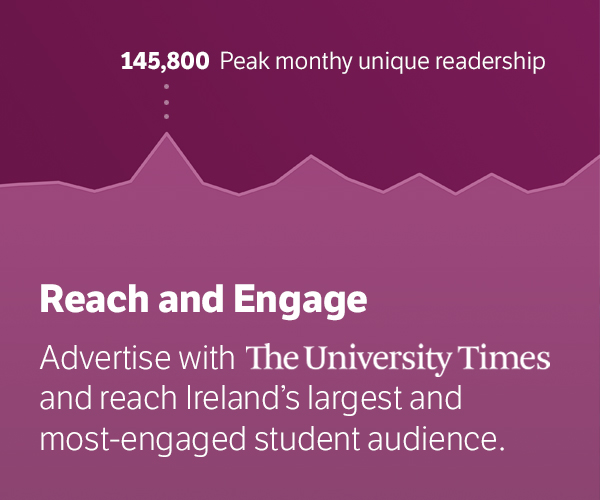 The particular branch of development economics undertaken at TIME is focused on experiments to determine how social, economic and fiscal conditions can be improved in local developing communities. Its key element is collaborating with local stakeholders to design the experiments. Evaluation by locals on the experiments has often redirected the initial focus of the research.. Guariso explains that "there is always immediate feedback on what we are doing, that comes from the partners that are involved in the organisation".
Over the last two decades, western foreign aid has been criticised for favouring policies that do not take adequate account of local community needs
"This makes clear that what we are doing is not just going to be something that will be in a paper, and then sitting in a repository where other economists might look at it, but it's something that will have an impact, at least for those partners that are directly involved in the project with us. And then of course, the hope as [a] researcher is always to be able to identify some more general patterns and to derive some more general lessons that can be used not just by that specific partner in that specific setting, but that can be relevant for the broader research community, and even society, hopefully."
Pandemic restrictions have forced researchers to re-assess their methodologies. With the support of emergency funding from Trinity, Guariso received additional funding to continue a long-term programme to reduce child mortality in rural Uganda, collecting data from over 500 villages, over 12,000 households and almost 20,000 children born in the last five years. He explains that the research funding enabled phone interviews – rather than the originally planned in-person surveys – during lockdown. "COVID and the recent situations that we have all experienced that have definitely taught us how to remain flexible, and we need to accept that a lot of things can constantly change", Guariso explains. "The remote assessment comes with its own challenges and issues, but it's an innovation that came out from the constraints that we were facing."
Guariso explains that funding presents "one of the biggest challenges" for the future. "There is always the risk that the funding for research might be a bit taken away … Trinity managed to provide some extra funding at the time when, indeed there were a lot of challenges and constraints. And I think that's really the direction that everybody will take in the next few years because if anything, we now need more research."
Associate professor of economics and TIME member Gaia Narciso explains that although TIME "started mainly in terms of looking at projects in the development economics area but really when you talk about impact evaluation, it's not just development economics, it is political economy as well". Bridging the gap between developing a rigorous research base, and bringing about policy change is a process that involves long-term partnerships, especially with local researchers.
The power structure around how these decisions are made is really important
King explains that this local partnership approach "effectively means that there is the space, the capacity, the interest and the strategic motivation, already in place to disseminate and promote the findings". Promoting dialogue with local stakeholders through active engagement and information dissemination has become increasingly central to development economists in recent years. King says that "the dialogue basically means that sometimes you entirely go with local thoughts and ideas, and sometimes you don't, it really depends, and but again, you could argue the power structure around how these decisions are made is really important".
Consistently with their work to improve local co-operation, TIME is committed to capacity development among students and researchers. Such programmes have opened up possibilities for researchers to cement alliances in the development sector and apply learnings targeted to the needs of the local community. In a setting of longstanding power inequality, local researchers must take an active role in determining research prioritisation.
The effort to foster this co-operation has been brought into the spotlight this year. The Summer School on Impact Evaluation is currently underway, with participants from 14 countries around the world. While in the past, in collaboration with Irish Aid, a small percentage of students were flown to Ireland to attend the programme, Narciso explains that "online teaching opens up various possibilities that we were not contemplating before" and emulates the capacity building ethos that TIME advocates for.
The online course in partnership with Irish Aid/Department of Foreign Affairs (DFA) will establish Ireland's position in international development. For King, it is a vital step towards enacting notions of solidarity present in the work that TIME undertakes by equipping students with the skills to conduct, evaluate and manage programmes on impact evaluation. He explains that "for the first time do I ever feel like we're making a massive contribution and capacity building in Africa".
"It is true that when you look at many papers in development economics, you see the authors don't have local names", Narciso says. In the case of a project based in Uganda, Narciso explains of the initial development phase "when Carol Newman and I were applying for this Irish Aid funding, we were thinking of doing intervention that was some kind of providing business training to women who are HIV positive". After speaking with the research team in Kampala and receiving their insights, "the business training changed and it became a role-model intervention". Patrick Lubega and Frances Nakakawa, two PhD students from Kampala and other researchers from Makerere University, reorientated the project to investigate the impact of an entrepreneurship skills sharing intervention on the empowerment of women living with HIV in rural Uganda. Narciso explains that "without having co-authors in Kampala, I don't think we would have been able to come up with this kind of intervention".
When you look at many papers in development economics, you see the authors don't have local names
Assistant professor of economics and TIME member Carol Newman explains that the predominant goal of every project is to provide an evidence base that is equipped "to advise policymakers, to understand what works for development, what types of investments work, and why they work". At times, bridging the gap between academic research and the policy briefing to country partners and stakeholders, however, can present challenges.
Research questions are driven by the academic literature and development landscape, and constrained by the funding environment. Donor aid, Newman notes, has a significant impact on which development projects get awarded attention and "impact on what research gets funded, or it becomes more difficult to get research funded that perhaps is not something that donors want to hear about". Such arbitrary interest constraints, she explains, must be recognised as one element of the varied collaborations that development economists at TIME have with country partners and NGOs as well as the local communities.
In a landscape with varied actors with competing priorities, Newman suggests "the first set of stakeholders involved with these kinds of projects are the actual people that are going to receive the interventions". She explains that "when you use randomised control trials in the treatment group and have a control group, and some people receive and some people don't, so our first priority is to make sure that we do everything in an ethical way, that is fair, and is justified, and to do no harm."
The construction of an experiment is the "fun" part, according to King, and it involves a thorough and location-specific needs assessment. "Typically, you would start off talking with a partner, listening about what their innovation needs [are], what are the problems that they're trying to solve." Involving the work of NGOs and humanitarian partners on the ground is also crucial to build consensus. The first step, he explains, is working with the relevant aid providers to determine "where they're at and effectively not try and transform what they're doing in its entirety [but] build on what they're already doing and add innovations".
We have to try and basically deconstruct our knowledge of would turn, for example, a well-intentioned malaria bed net programme into something that's the most effective that can be
Various iterations of the problem – whether related to healthcare, education, gender, agriculture or labour, among some areas – are considered in the design phase. Offering the case example of a malaria bed net program, King explains that determining how price, education and local attitude, capacity or a combination of various factors relate will shape the development of the intervention. King explains that they must "try and basically deconstruct our knowledge as to what might be the constraints and the levers that would turn [a] well-intentioned malaria bed net programme into something that's the most effective that can be".
The immediate tangible gains of such experiments are hard to ignore. King explains that "experiment tends to be the cleanest way of finding causality or estimating impact". However ethical concerns persist. In the case of a long-term intervention, with a significant control group, King admits that "some people might say maybe you're artificially denying some people an intervention in year one, and that's true but often we don't know if the intervention works or not".
The ethical concerns that plague the funding process for development economic interventions are also in aid initiatives, encumbering real progress. King explains that "the financial constraints, and the implementation and logistic constraints of implementers – whether government or NGOs – means that there are many situations where people won't get things in the short term. And of course, we live in a world where most needs of the poor are unmet anyway".
The restrictions imposed as a result of the coronavirus have inspired Narciso to reshift the focus of her work and consider that while remote interventions in developing countries are not possible "there are disadvantaged communities here as well. And so maybe I can provide my service, also, in terms of the needs of the disadvantaged community [here]". Whether consolidating local projects in the research agenda of development economists will be a future trend remains to be seen. For King, a pressing concern is the fact that "we also live in a world where we don't have a very strong evidence base for what works and what doesn't work", but that proof of impact standards required of development economists is "much higher" than anywhere else. King explains that "very few things we do in Ireland or indeed Europe or the US are really tested to the same level of rigour".
With paralysed multilateral bodies and uneven flow of direct foreign investment, development aid funding has been the subject of scrutiny where research funding has not. However, King explains that "often, whether it's the UK DFID [Department for International Development], whether it's a Western NGO, the Bill and Melinda Gates Foundation, various different foundations in the US", King admits that there is "definitely a level of external prioritising" as to the development projects chosen. He suggests that "the research funding is probably even more top-down or externally defined than we might hope".
Although important as a source of evidence for policy development, it's uncertain whether the experiments launched can directly lead to faster growth or development. But perhaps rapid intervention is not the point. For projects with long timescales, with ethical requirements to obtain informed consent and integrate the perspectives of local researchers, providing an irrefutable evidence base is often the safest way to bridge academic experimentation and the possibility of implementing transformative policy change. Despite the methodological limitations that the pandemic has offered, the ethical demands of randomised economic experiments in developing countries are constantly being affirmed as the central tenets of contemporary development economics.