The past two years have seen a whirlwind conversion project in higher education. Ireland's institutes of technology (ITs) have been amalgamated and upgraded to technological universities (TUs), to widen access to university education and to stimulate regional growth and development.
This, at least, is the narrative put forward by Minister for Higher Education Simon Harris and his predecessor Mary Mitchell O'Connor. For Harris, the TUs are an easy win politically – few will argue against increased educational provisions for young people outside the cities or more opportunity for enterprise and economic development. But after the ribbon cutting and rubber stamping, fundamental questions remain for the institutions involved. What is a technological university? What makes it different from a traditional university, or an IT? Indeed, critics have pointed out that the upgrading of ITs to TUs could be little more than a laborious rebranding exercise if there is little noticeable change in the quality of education delivered. But, equally, if TUs become mirror images of their traditional university counterparts, why include the "T" at all?
Before the advent of TUs, the difference between traditional universities and ITs was clear: ITs were born out of the trades, so an IT education was considerably more practical and hands-on than the theoretical, largely classroom-based nature of a university education. Now, TUs are seeking to find their place between the traditional university model and their own vocational roots.
ADVERTISEMENT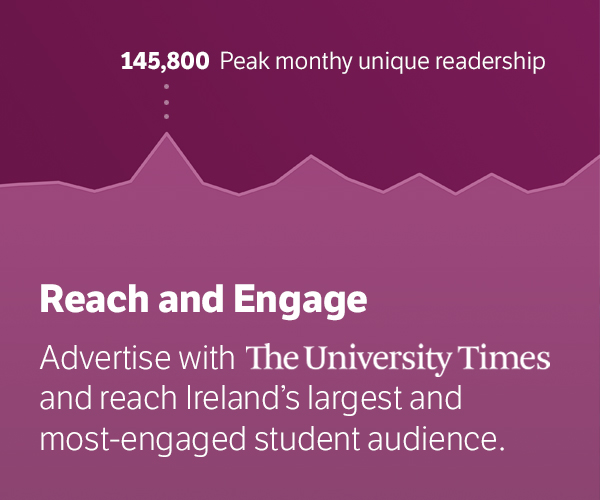 Jonathan Levie, a professor of entrepreneurship and regional development in NUI Galway, is adamant that there is a tangible difference between ITs and TUs. "When you move to university status, there's much more emphasis on research. In the ITs, there was relatively little time for research because of the teaching load. Now, as technological universities, they have to combine that sort of teaching with a very practical emphasis and research."
For Harris, the TUs are an easy win politically – increased educational provisions for young people outside the cities or more opportunity for enterprise and economic development
"So that's a challenge for them, to make themselves relevant [in] both the world of employment and preparing people for technological roles, but also relevant in research."
Levie points to the University of Strathclyde, the UK's first technological university, which was founded in 1796 as a place of "useful learning". "Do you see the irony?", he says.
The implication that TUs provide a more useful education than traditional universities is a rather damning indictment of the likes of Trinity – places that are frequently accused of riding on their lucrative reputations at the expense of actually improving the services they're providing.
Mark Deegan, the head of apprenticeships at TU Dublin, has both researched and witnessed the difference between the quintessential university education and a practical, vocational approach, and he believes there is a place for both. He explains that Ireland's education-to-workplace pipeline has changed rapidly since the advent of mass third-level education in the 1990s, so technological universities are filling a gap that has only become apparent in recent decades. "We didn't have a need prior to the 1980s for that broader education at the university level. We didn't have a need for technology [graduates] because we didn't have a technology sector. We [only] had maybe banking, finance and a couple of other things that needed college graduates."
The UK's first technological university, which was founded in 1796 as a place of 'useful learning'. Do you see the irony?
"We don't need five or six more universities", Deegan says candidly. "The 'T', for me, the 'technological' is crucial … it doesn't mean doing simply the same as DCU or Trinity or UCD in different numbers, and claiming that we're the 12th-best university in the country. It's about defining a new meaning."
"Our economy has changed over the last couple of decades. And that has meant that we do need more people qualified to a level, but not just qualified in the purely academic sense."
So, in theory, TUs should marry the research-driven education of a traditional university with the practical element of ITs, which was long aimed at students who weren't served by the classroom-based, theory-first model. But the IT model is, Deegan points out, the traditional classroom model cheaper to run than the vocational model. "The hands-on, practical approach is from my experience, a lot more expensive to implement and deliver than the more academic one, so we can put 40 or 80 or 120 students into a room, no problem, and we can certainly put 240 or 480 into an online system with little concerns. But are we giving them the practical hands-on laboratory focused or work placement experience that they might have had elsewhere? No, we're certainly not. You can't do that at scale."
And funding is the elephant in the room that could ultimately determine whether the TU project succeeds or fails. Ray Griffin, a lecturer in strategic management in Waterford IT, is apprehensive about whether the amalgamation of his own institution with Carlow IT to form TU South East will actually change anything. Waterford IT's recent history is messy – it applied for university status in 2006, but was ultimately rejected on "political grounds", Griffin believes. This, he says, stalled progress for the university, and indeed for the region as a whole. Two thirds of leaving certificate students in the region leave to go to college elsewhere, not because of the name of the local third-level institution – IT, university or otherwise – but because of "the absence of courses and the absence of buildings".
We don't need five or six more universities. The 'T', the 'technological' is crucial
"There's no place for them and the programmes aren't there", Griffin says. "If the programmes were there, if the buildings were there, they would come, whatever its called."
Griffin explains that Waterford IT has not been afforded access to funding streams such as the European Investment Bank, which granted Trinity a €70 million loan to fund projects including a new building for the Business School. University College Cork received a similar €100 million loan in 2016 for a rake of major projects. "Our business school, which was supposed to be built in 2012 for €14 million, was cancelled."
For Griffin, the onus is on the powers that be in Leinster House to properly see the TU project through in the south east for it to have any meaningful difference. The region comprises 10 per cent of the country's population and currently does not have a university. For comparison, Dublin makes up 30 per cent and has five universities. But Dublin is also significantly more compact than the south east, and geographics are very much relevant to the TU venture. IT Tralee was serious – and highly publicised – financial difficulties which delayed the merger with Cork IT to become Munster TU, but Griffin says this is because "the University of Limerick had been nibbling into their franchise for the last decade with better road access".
"Similarly, Athlone was in difficulty because of the motorways that made Galway and Maynooth very accessible from Athlone. So they were developing and they're really well managed institutions."
Levie concurs that geography is a factor that can't be overlooked. "One challenge will be in, for example, where technological universities have campuses that are spread widely geographically – that's going to require careful management to ensure that staff and students in those more far-flung locations feel part of the institution."
Evidently, the TU project is not over, and long-standing grudges over what certain institutions are or should be could continue to hinder progress. Deegan is somewhat cynical on what a TU should be, noting that the long history of educational snobbery in Ireland has to be overcome. In the modern workplace, he says, "there's a range of skills required, and I do think that certain programmes are better or worse than each other at delivering those … an engineering degree that you get out of Trinity is different from DCU is different from TU Dublin, and with good reason".
"My fear", he concludes, "is the parents, teachers and secondary students, too often don't see the colour in that argument. They don't see the nuanced understanding in that argument".