Kinsella Hall and the 1937 Reading Room will stay open over the Christmas period.
This newspaper reported earlier today that Trinity's libraries could be closed from December 22nd to January 4th, despite first-year exams taking place from January 10th.
Trinity College Dublin Students' Union President Leah Keogh wrote on Twitter this evening: "After ongoing negotiations, Kinsella Hall and the 1937 Reading Room will be open over the Christmas period."
ADVERTISEMENT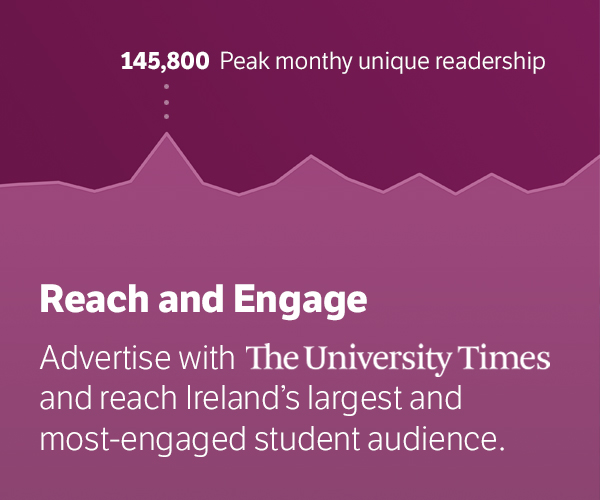 Two individuals with knowledge of the meeting's agenda confirmed to The University Times this morning that a proposal to close the libraries for that period would be brought to a meeting of Trinity Living with COVID (TLC) today.
Foundation scholarship exams (Schols) are also due to start on January 10th.
In an email statement to The University Times Trinity SIPTU representative Maria Kelly said: "Similar measures were introduced last year and the rationale then was that it was needed due to the exams having been pushed back to after Christmas but this year with only the first years having exams after Christmas we don't believe the need is there for it."
"Our principal objection", Kelly said, "is that it is unnecessary and is being done to benefit a tiny number of students without any consideration for the staff involved".
The proposal, she continued, "primarily affects our housekeeping and security members, the same cohort of staff who have been on-site throughout the entire pandemic with all the stresses that brought".
TCDSU and the Graduate Student' Union (GSU) both opposed the proposal.
Exams for second, third and fourth years are set to begin on December 13th. The upcoming assessment period will involve a mix of in-person and online exams.
Exam sittings in the RDS Simmonscourt will be limited to 60 per cent capacity of the venue, or a maximum of 1,600 students at a time, with a maximum of two sessions per day.
Exams will take place in both the RDS and various campus venues for small groups and individuals.
Students will not have an automatic right to defer exams as they have done for the previous three assessment periods, Trinity's senior lecturer has said.
Students will only be allowed to defer examinations if they develop coronavirus symptoms, test positive for the virus or are a close contact of a positive case close to their exams.
In an email to students last week, Senior Lecturer David Shepherd said that in-person examinations will go ahead unless government regulations change in the interim.
Shepherd said that "current plans are in keeping with government guidance and with the plans of other universities".
"We are aware that the prospect of sitting in-person exams has raised some understandable concerns in light of the current public health situation", he added. "We want you to know that we take these concerns very seriously. We have been working with staff and student representatives to discuss a set of measures to ensure that everyone stays safe and that no one is disadvantaged if they need to defer because they are unable to sit an in-person or online examination."
Last month, the opening hours for Kinsella Hall were extended until midnight. The study space is normally open 24 hours a day, but has been operating on restricted hours since the beginning of the pandemic.
The Berkeley, Lecky and Ussher libraries and the Hamilton library are open until 10pm on weekdays.
Last year, a number of study spaces, including Kinsella Hall, stayed open from December 24th to January 3rd, with the exception of Christmas Day. Exams were held after Christmas last year.