The festive season is upon us: I can finally embrace the lights on Grafton St rather than huff about their premature arrival. My blood becomes 95 per cent mulled wine and I am sadly reminded of the exact reason I don't eat mince pies: they're just not that nice. Somewhere between all the cheese boards and clinking glasses, there is that niggling feeling that rears its head just when you've gotten over the stress of exams: the feeling of having to buy presents – many of them – and having absolutely no idea where to begin. When that feeling inevitably strikes, here is somewhere you can start.
Blasta Cookbooks
Blasta (meaning "tasty" in Irish) has launched its first series of books, which have all been written by prominent members of the Irish food scene. The first book is Tacos by Lily Ramirez-Foran, the owner of Picado Mexican in Portobello, a Mexican grocery shop and cookery school. Next is Hot Fat by Russell Alford and Patrick Hanlon, AKA the GastroGays, which centres around the theme of fried food. Jess Murphy of Kai in Galway and Eoin Cluskey of Bread 41 have gifted us with a book purely based on sweet treats called The United Nations of Cookies. Kwanghi Chan, originally from Hong Kong, but a Donegal dweller since age eight, has written Wok which is the first Irish-Chinese cookbook to be published. Each individual book is €15, or €50 for the set of four. They are available for pre-order now, as the books will be published at different stages of 2022.
A Cookery Class
Gifting experiences has become more and more popular each year, which is no surprise as millennials have become known as "the experience generation" – valuing experiences above possessions. A cookery class can be the perfect experience for all levels of skill: whether you're throwing hints at your dad to cook something other than a thai green curry, or your friend who still won't shut up about sourdough. Ballymaloe cookery school, River Run ferments, Bread 41, or Ballyknocken House cookery school host a few of the many wonderful courses on offer.
ADVERTISEMENT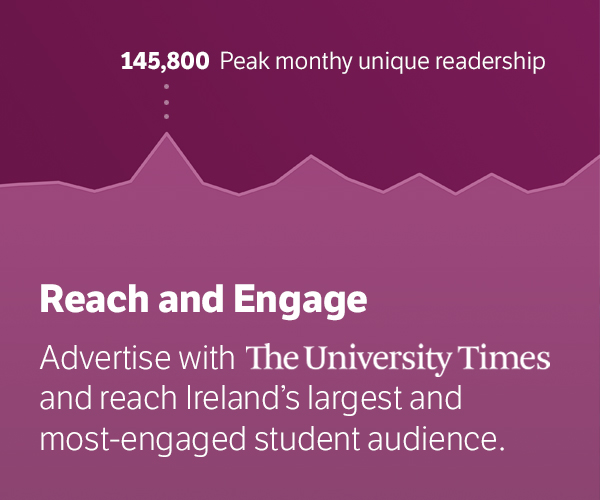 Hen's Teeth Hamper
Every single thing that Hen's Teeth sells is so wonderfully scrumptious and beautifully designed. Therefore, a hamper of goodies sounds like the key to someone's heart this Christmas. Packed with Irish treasures including Chimac sauce, Harry's nut butter, white mausu, Bean & Goose chocolate and Assassination Custard Piccalilli. At €90, this one is not cheap – but perhaps it could be a gift for your whole family?
Aprons
There is nothing like donning an apron to get you in the mood for cooking. Especially when they are particularly lovely linen ones from Northern Irish Enrich and Endure, or the floral affairs that can be found at Avoca (their Suffolk St branch next to Trinity has finally reopened after a long hiatus, and has some perfect foodie Christmas gifts in every corner). If only we could wear them on their own.
Sheridan's Cheese
Nothing screams Christmas overstuffing yourself with brie, cranberry sauce, camembert, and crozier blue. Sheridan's Cheese (which operates out of the more bougie Dunnes Stores, on South Anne St as well as online) has the answer to all your cheesey desires. If your friend doesn't appreciate a good cheese board at Christmas, perhaps it's time to start questioning that friendship…
Wicklow Way Wines
Sustainably made wines from Ireland sounded like an unachievable concept a couple of years ago, but Wicklow Way Wines are pioneering the way with berry-based wines. The Móinéir wines offer strawberry wine, blackberry wine and raspberry wine each of which is award winning. You can also get wine tastings, starting at €25. The perfect way to win Uncle Bob the wine snob's heart.
Craft Cocktails
Ever-popular Craft Cocktails have launched a festive range of Yuletide Negronis, Gingerbread Punch and Festive Old Fashioneds. It also allows you to personalise colourful labels with good tidings for Christmas. Get merry with these colourful drinks, and make sure to keep the bottles as they make lovely candle holders or vases.
Irish Ceramics
In the age of Instagram, every foodie knows that serving your acai bowl or avocado toast on eye-catching crockery is a must. Ireland has a burgeoning ceramics scene, with artists like Christian Van Bussel, Caroline Dolan and MAKA ceramics making waves. The Irish Design Shop is a treasure trove of cups, bowls, plates and everything in between.
Dublin Castle Christmas Market
Time is the most valuable currency, so why not spend an evening strolling around arm in arm around Dublin Castle's Christmas market? Their food stall line-up this year is particularly festive, featuring Griolladh, Corleggy Cheeses Raclette, Chocallure, Sweet Churro, and Ciao Cannoli. The perfect way to warm the heart and tummy of your loved one this silly season.