Kevin Powell and Brian O'Keefe, the people behind the much-loved Meet Me in The Morning on Pleasants St, have used this topsy-turvy coronavirus period to re-imagine their business. The result is Table Wine: a bistro and wine bar just off Camden St. As soon as word began to trickle out from their quietly launched Instagram page, my friends and I agreed a night and started counting down the days.
There is an incredibly intimate feeling about Table Wine. It is casual yet sophisticated, simple in design, yet experimental with its menu. There is a candid feel about everything: the no-nonsense table setting, the chatty nature of the chefs and servers, and the sparsely worded items on the menu. This candidness is played off so well that it is most definitely a considered approach, though in no way posed.
I, not unusually, arrived late to my two friends excitedly pouring over the menu, already with a glass of wine in hand. They turned to me and exclaimed how incredible the menu is, both for food and wine. Each menu item, from the soy pickled shiitakes to the sea bass ceviche with life leaf, chilli and kombucha inspired sighs of joy, making it difficult not to order every single item. We all started with a glass of Poderi Cellario, a natural, biodynamic red made from the Barbera grape variety in Piedmont in North West Italy. Each glass is served in delicate glasses stamped with their – what I imagine will soon be iconic – wine glass logo. There is an emphasis on natural wines at Table Wine which makes their menu particularly interesting and unique, yet surprisingly good value.
ADVERTISEMENT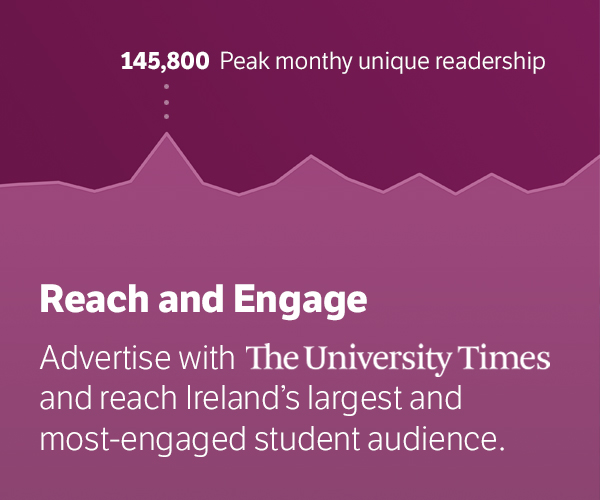 The food plates are designed to share and are served as they are ready, in no particular order. We ordered the pickled egg with mayonnaise and sunchoke (artichoke) chips, the tempura kale sprouts, the oysters with bramley apple and elderberry vinegar, the crown prince pumpkin with cáis na tíre cheese, the garlic potatoes with pink fir apple and garlic butter, and the crab melt sandwich with Hegarty's cheddar and sunchoke chips. We also ordered a bottle of Langhe Nebbiolo – admittedly the cheapest on the menu at €39. Our server told us that in Piedmont, where the Nebbiolo grape is grown, it used to be illegal to cut a Nebbiolo vine. Offenders' hands were cut off and repeat offenders would lose their heads.
As a vegetarian, I was slightly jealous of the shrieks of joy at the oysters, which by all accounts were incredible. The pickled egg was the highlight for me. It was comically pink and covered in crunchy bits of artichoke – a delightful bomb of flavour. The pumpkin was devoured in seconds, its sweetness complimented by the saltiness of the cáis na tíre fondue. We mopped up the rest with the complimentary sourdough bread. I longingly gazed at the crab melt sandwich (something everyone has been raving about since Table Wine opened), which appeared on the plate in a pyramid-like shape. One side was completely covered in Hegarty's cheddar shavings, reminiscent of a snowy roof. I eventually gave in and guiltily tried a corner of the masterpiece and it was just as beautiful as it looked. At €20, it is definitely one to share.
Though sufficiently stuffed at this point, the dessert menu was too interesting to desert. I ordered the pumpkin ice cream and my friends shared the sorbet made with elderflower, whiskey and apple. The pumpkin ice cream delightfully tasted like a christmassy snowball of cinnamon and nutmeg complemented by sweet pumpkin. Every spoonful elicited a dramatic "mmm". The sorbet was also delicious, but in a completely different way. It was acidic and refreshing – a sensation I personally would prefer before a meal rather than after.
Table Wine has brought their expertise from Meet Me in the Morning and moulded it into something spectacular and rare in Dublin. Their booking system is now open and with their mellow lighting, chatty and informative staff and remarkably inventive menu, it is the perfect place for a Christmas get together.