Although water is essential, we often do not pay attention to the changing conditions that could threaten it. The Lab Gallery currently shows Water – More or Less by Dublin-based artist Marie Hanlon, an exhibition curated by Sheena Barrett. The show was inspired by the artwork "Water Table", which was part of an exhibition in the Luan gallery in Athlone in 2018 and is now part of this exhibition as well.
Six installations address different debates around the topic of stress on fresh water, ranging in size from a tiny silver bullet (a capsule filled with desalinated water from the Irish sea) to a big installation of plexiglass tubes filling half of the room (When Water Becomes Explosive). Hanlon's work combines sculpture, installation, video and drawings to "re-engage attentiveness, especially around materials and things which we believe we already know". In 2015, Hanlon was elected to the Aosdána – the official body of cultural producers in Ireland. The University Times talked to her about her current show, its background and her future plans.
Her passion for art and the topic of her current exhibition show from the very beginning of the meeting. She tells me how she grew up by the river Barrow in Kilkenny and would spend most of her summers as a child "down around that river playing and swimming". Water was part of her childhood and she would sleep to the sound of the weir every night. "I didn't think about it, except that it was there, a given, something lovely that you just engage with all the time without thinking", she remembers.
ADVERTISEMENT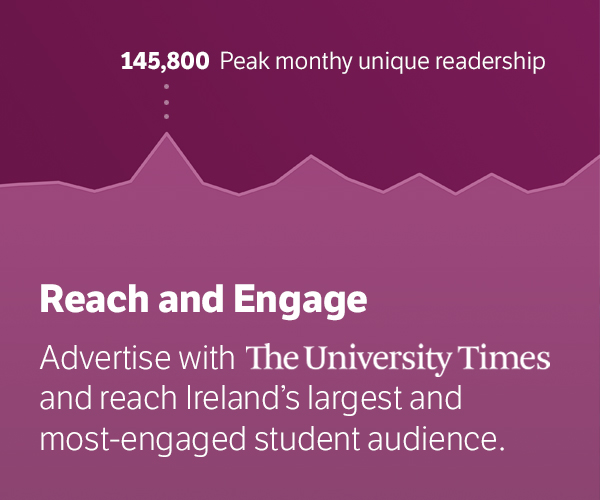 She now lives near the ocean in Sutton, but what inspired her most to talk about the stress on freshwater were the protests in 2016 when the government decided to meter all houses for water. She explains how people would say things like: "The water comes down from the sky. It's free. Why should we pay for it?" While she did not side with either the protesters or the government at that time, it made it clear to her that our understanding of water systems was lacking. While people were fighting over money, "nobody was thinking about the water", Hanlon emphasises. At that time, she decided to go to NCAD and complete a master's degree in art in the contemporary world. It was during her time there that Hanlon started this project. She learned about the use of groundwater, the amount of water necessary to make mobile phones, and the needs of our ever-increasing world population. She was alarmed by the fact that "nature will not recharge those aquifers or those farms … if we overuse the groundwater it's gone".
We also spoke about her favourite piece in the exhibition: "When water becomes explosive". At first, it was meant to be a small installation with "maybe one, two tubes standing in the middle of the space". But then she learned about a game called Nine Square in the Air that is often played by children in America, similar to volleyball. She thought this was a fitting symbol as she thinks that "the world is playing a game, especially America because they're the biggest producer of oil in the world". Her structure made of vertical and horizontal lines is now meant to represent the process of fracking, a drilling technology used for extracting oil, natural gas, geothermal energy, or water from deep underground. We agree that whilst the topic behind this installation is a dirty and dangerous one, her piece looks quite elegant. "I love that contradiction", Hanlon tells me. "I want to work to make people think, and to come and look at it and ask what is that about what is in those tubes? Are they painted?" We also talk about how she and her colleagues start to feel a sense of obligation to "contribute something, make something that is about the things that are so urgent and so pressing upon us at the moment". That's one of the reasons she will continue working on this topic, with another mixed-media installation already in the pipeline.
Water – More or Less will run until December 21st and admission is free, with no booking required.