Trinity has said several points in the Greater Dublin Area Transport Strategy 2022–2042 are "insufficiently ambitious", in a detailed response to the framework released last week.
Arguing that "the public is missing from the plan", College called for more engagement with residents and students to allow for more "opportunities to reimagine the built environment".
Key issues that Trinity has identified in the strategy include a lack of detail on cycling and "emphasis on civic spaces, particularly College Green", as well as frustration at "the delays in big transport projects to date" such as Metrolink and light rail extensions.
ADVERTISEMENT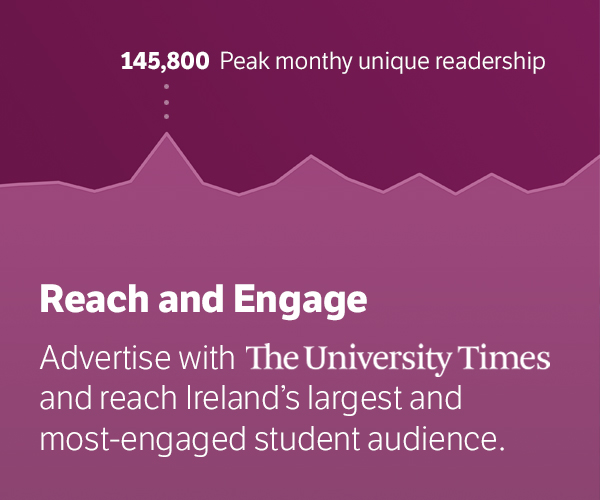 Transport priorities highlighted by College are the routes connecting Trinity Hall to College Green, on Pearse St, on Nassau St and from College Green to St. James's Hospital.
As part of the Healthy Trinity strategy, the university has called for "safe, segregated cycling, place-making and infrastructure that supports biodiversity" to be installed on each of these routes".
The response called the goal of reducing car dominance "insufficiently ambitious, since any reduction could be considered a success".
Trinity also believes that the needs of children are underrepresented in the plan and called for them to become "a primary consideration".
College also called goals of accommodating four bicycles per train "a lack of ambition" and instead asked that the number be four per carriage. Similarly, the response rejected the strategy's assertion that the Luas is unsuitable to carry bikes, pointing out that "we observe bikes carried on on-street tram services in cities across the EU".
Trinity also wants an emphasis placed on free public transport with the goal of creating a "modal shift". According to College, this should include free transport for those aged up to 17, reductions in prices for students and possibly free services on holidays or weekends.
Generally, Trinity believes the strategy's goals with regards to transport are "disappointingly unambitious". College suggests the introduction of minimum, target and stretch goals for the proportion of the population using various forms of transport.
Trinity called for a goal of zero pedestrian and cyclist deaths, pointing out that other European countries accomplished this.
The pedestrianisation of College Green, the plaza in front of Trinity's main entrance, has been mooted for several years, but was recently pushed back to 2024.