In their first game back after the Christmas break, and just over the halfway point of the season, Dublin University Football Club (DUFC) comprehensively beat University College Cork (UCC) at the Mardyke Grounds in Cork. The 0-55 win for DUFC displayed an accurate and potent attacking brand of rugby that left UCC struggling to keep up. DUFC move to fifth place in the All-Ireland Division 1A and will be eagerly anticipating welcoming league leaders Clontarf to College Park next week in what is a must-win game.
DUFC got off to the perfect start, with a lively break from Rob Russell to keep UCC pinned back. When Aran Egan broke the line with some impressive footwork, Louis O'Reilly was in support and went over to score. Egan converted well to take the maximum seven points within the first two minutes.
A real strength coming from the DUFC team is the number of offensive options they give the ball carrier, who will typically have three or four runners targeting different spaces and forcing every part of the defensive line to make a split-second decision. Ensuring that every runner is a viable option that must be covered is extremely difficult for a defence to deal with, thus it is no surprise that UCC were unable to keep up. Precise attack was rewarded when Egan kicked across field to debutant Louis McDonough who darted around his opposite man to score in the corner.
ADVERTISEMENT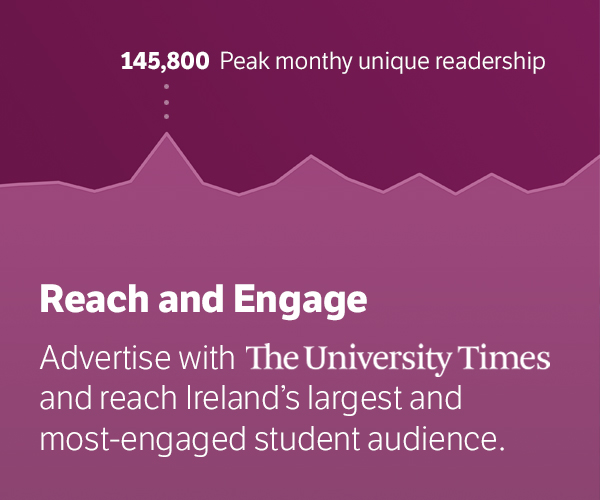 DUFC quickly followed up on their increasing lead with a simple counterattack try. Both halfbacks fronting up to make a double hit forced a knock on from a UCC wing forward, and simple hands down the line were enough to see Russell speed past a tired UCC defence and over the line, stretching the lead to twenty-two points.
The second quarter was not as clinical as the first, as illustrated when DUFC couldn't convert good attacking pressure into points, overthrowing two attacking lineout chances on the UCC 5m line. Two scrum penalties against Trinity gave UCC a chance to launch from a platform, but they couldn't match the accuracy of their opposition and miss touch. The hosts came close on the stroke of half time, a darting line break from out-half Cian Whooley – who had looked dangerous – got UCC behind the DUFC defence, but a good cover tackle from Hooker Lee Barron ensures a turnover and half time.
The second half began with a period of prolonged pressure from the home side, requiring strong, physical defence from Trinity. The attack, however, was simply not potent enough to break beyond the DUFC line. In contrast, the DUFC backs executed a clinical scrum strike play, and the next phase, Egan picked out Barron who broke the line, shipped the ball out wide into the happy hands of McDonough who scored his second try on debut.
UCC, still fighting, opted to take two quick taps in succession and mount pressure on the DUFC try line. Their optimism came close to being rewarded, but the referee ruled the ball had been held up and Trinity have the chance to clear the danger and gather themselves. Not long after, UCC's inaccuracy comes back to haunt them, and they drop the ball mid-way through an innocuous, loopy strike play. Joe McCarthy pounced on the loose ball and a few phases later, Egan nonchalantly crossed the line. Egan had his second try and the teams second in as many minutes when some good footwork allowed him to take advantage of a tiring UCC defence, leaving defenders in his wake and adding on to the mounting scoreline.
By the final quarter, the home team were struggling to keep up with their visitors, and with simple one-up runners and non-committed decoys, were unable to pose much complex threat. A slow pass was well read, intercepted, and dotted down by Trinity winger Ronan Quinn, who had been itching to get on the scoresheet.
With five minutes to go, Egan linked up perfectly with an arching kick to a flying Quinn who scored the try that took the final the tally up over fifty points. UCC have little bite in their response and are held out until full time.
There are lots of positives to take from the performance away in Cork, most notably the variation and accuracy of attacking runners around the halfbacks, which forces defences to commit to multiple options and will overwhelm even the tightest of defensive lines. Louis McDonough will be very happy with his brace on debut, while Aran Egan is doing well to keep his spot at out-half with 25 points and three try assists.
Building on a great end to 2021, DUFC will be optimistic going to College Park on Saturday to take on league leaders Clontarf, but a good performance against a very strong opposition is vital. DUFC are two points outside of the top four league spots and know that a good performance will be crucial against the side that beat them by twenty points only a month ago.