Some staff in the School of Physics are to call for the Erwin Schrödinger lecture theatre to be renamed in light of revelations about the physicist's abuse of young women and girls.
Two staff members in the School confirmed to The University Times that a meeting will be held to discuss the possibility of renaming the theatre, after an Irish Times article published in December detailed Schrödinger's record as a "sexual predator". The meeting was supposed to be held today but was postponed.
A petition published last month calling for Schrödinger's removal from the School of Physics lecture theatre's name, has garnered 51 signatures. The petition is being shared among staff in the school, but it was not created by a staff member.
ADVERTISEMENT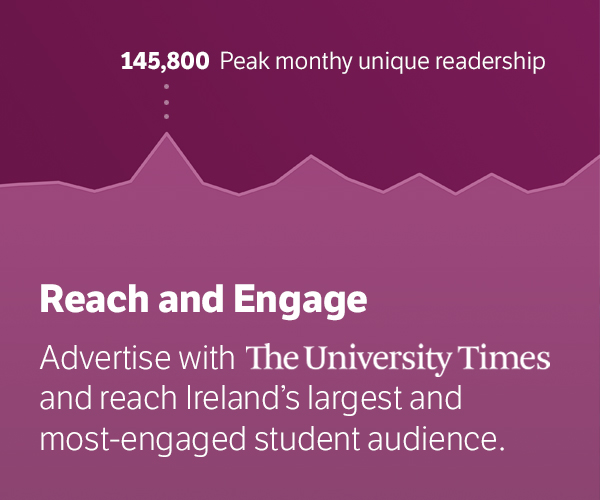 The physicist, known for his contributions to quantum theory, worked in Trinity for nearly 20 years and became a naturalised Irish citizen.
The article names three girls who were teenagers or pre-adolescents when Schrödinger became infatuated with them.
According to the 2012 biography Erwin Schrödinger and the Quantum Revolution by John Gribbin, which is cited in the article, Schrödinger groomed a 14-year-old girl named Itha Junger after he became her mathematics tutor. Schrödinger, then in his mid forties, wrote that he fell in love with the girl and admitted to having intercourse with her when she was 17.
In the same year, Junger became pregnant and had a "disastrous abortion that left her sterile" according to the Irish Times. The relationship ended soon after.
In Schrödinger, Life and Thought, Walter Moore describes how Schrödinger became "infatuated" with a 12-year-old girl named Barbara. While Schrödinger agreed not to pursue the child after one of her family members raised concerns, he wrote in his diaries that she was "among the unrequited loves of his life".
Moore wrote that the physicist's attitude towards women "was essentially that of a male supremacist".
The petition said: "It seems in bad taste that a modern college such as Trinity – one that holds lectures to both men and women, one that (hopefully) rejects the abuse of women, of young girls or, indeed, of anyone – would honour this man with an entire building."
It added: "The School of Physics is, and always should be, a welcoming, inclusive place of learning. Who we choose to honour our places of study with should reflect that."
"We can acknowledge the great mark Schrodinger has left on science through our study, and this petition does not wish to diminish the impact his lectures or ideas had in physics."
---
If you have been affected by, or would like to discuss issues concerning sexual assault or non-consensual behaviour, you can contact the Welfare Officer of Trinity College Dublin Students' Union by emailing [email protected] Emergency appointments with the Student Counselling Service are also available. You can phone Niteline, the student listening service, every night of term from 9pm–2:30am on 1800 793 793, or the Samaritans at any time on 116 123. The Dublin Rape Crisis Centre can be reached at 1800 778 888.