Trinity's short campaign in the 2022 Fitzgibbon Cup came to a close on Thursday evening as they were defeated by Munster Technological University Cork. In a three-team group with Cork and Galway-Mayo IT and having been beaten by GMIT last week, Trinity needed a win here to reach the quarter-finals.
The match started competitively as both teams got to grips with one another, each side scoring two points in the opening five minutes. In what were perfect playing conditions for hurling, the opening exchanges were fast-paced and physical, with Trinity playing with an abandon characteristic of a team with nothing to lose.
Cork began to gain a foothold then, reeling off six points against Trinity's two in the following ten minutes, extending their lead to 0-8 to 0-4. But approaching what would have been the water break, Trinity got the decisive score. Embarking on a solo run, wing-forward Donal Leavy weaved his way through a sea of bodies, played a quick one-two and then batted the sliotar beyond the goalkeeper and into the back of the net.
ADVERTISEMENT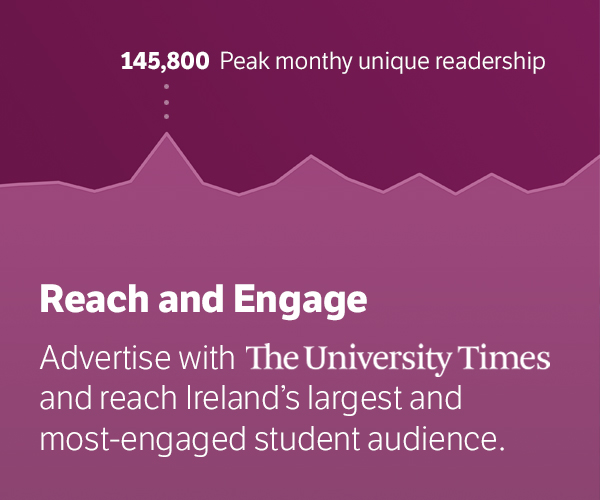 Cork regrouped impressively, scoring three points in succession before Trinity hit three points of their own in response. Cork strung another three points together then, giving them a healthy if not altogether comfortable lead at half-time, 0-14 to 1-07.
The second half began much the same way as the first, with both sides trading points in the initial exchanges. Cork were more efficient in doing so, outscoring Trinity three points to one. Trinity then entered their own reign of dominance, scoring five points to Cork's two to narrow the gap to 0-18 to 1-13.
Then, on 53 minutes, Cork secured the decisive score of the match. A seemingly innocuous long free from 90 metres out dropped short into the Trinity goalmouth. A scramble for the ball followed but it was wing-forward Alan Walsh who reacted quickest, pulling on the ball and finding the bottom corner. It was a devastating blow considering how Trinity had worked their way back into the game. The manner in which the goal was scored, with there being no apparent danger or risk of conceding anything more than a point, was even more unfortunate for Trinity.
Nevertheless, the home side did not drop their heads and tried to work their way back into the game. But Cork rubber stamped their victory in the ensuing minutes, outscoring Trinity four points to one.
In the dying embers of the game and knowing only a goal would do, Trinity lobbed a succession of shots into the Cork goalmouth. But for an accidental point that was flicked over the bar despite being intended for goal, their exploits yielded nothing. A consolation Trinity free was the last score of the game, MTU Cork 1-22, 1-16 Trinity.
The difference between the two sides was not significant but the greatest contrast was evident in the first touch of both sets of players, where Cork were noticeably sharper. Too often a Trinity back would win a chase for a ball but then not rise it on the first attempt and the Cork forward would tackle him and turn him over. Similarly, a Trinity forward could find himself in time and space but would take a heavy touch and invite the onrushing defenders to swarm him, where he would then be dispossessed.
Interestingly, Trinity had more goal chances than Cork. The most significant chance came when Donal Leavy made a marauding solo run through the Cork rearguard but was dispossessed. The bouncing ball fell to full-forward Aodan Buggy who pulled on it. The shot glanced wide but the keeper was beaten had it been on target.
By contrast, Cork had no equivalent opportunities for goals over the course of the hour. The nature in which their goal was scored was quite fortunate, especially when compared with Trinity's own much more impressive and well-worked goal.
But while Trinity may have always been within touching distance of their opponents, they never led at any stage in the game and never looked like doing so either. They were chasing the game from start to finish and lacked the scoring power of their opponents.