Seanad candidate and barrister Ade Oluborode asserts herself as a voice for equality, diversity and inclusion. With a wide-spanning career behind her in public health, finance and law, Oluborode is no stranger to the obstacles that can become apparent when trying to pursue education and further one's occupational prospects.
Originally from Nigeria, Oluborode has been living in Ireland for over 20 years, during which time she has faced the adversity that accompanies navigating the world of higher education and work as an immigrant, a woman and a mature student raising children. While she counts herself privileged to have achieved all that she has, she praises the power of education and is passionate about breaking down barriers to make it more accessible to all.
If elected, being an advocate for the needs of ordinary and often overlooked citizens would be high on her list of priorities: "The rights of the elderly, people living with disabilities, of women, of children, of families, including the integration of the members into your communities and their active participation in shaping the political landscape."
ADVERTISEMENT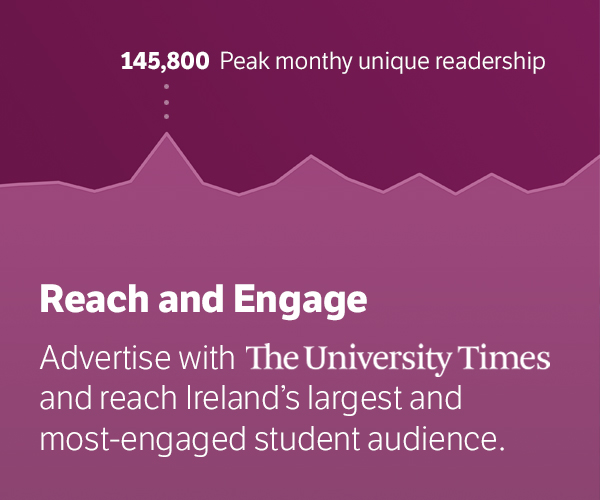 Speaking further about the equality of rights for individuals, she outlines her beliefs that a more proactive approach is required as, despite much legislation being in place to support people in their diverse life experiences, much of its implementation is reduced to just "paying lip service". This is where the discussion leads to her other core priority that she believes is key to realising equality – investing in education, namely in Trinity.
Despite legislation being in place to support people in their diverse life experiences, much of its implementation is reduced to just paying lip service
Oluborode's aspirations are for a Trinity with an enhanced global reputation that plays a greater role in developing future world leaders. She speaks of Trinity with a profound recognition of its potential to be influential on a worldwide scale. "There is a charitable spirit in Ireland", she says. "I find that to be the common denominator among Trinity graduates."
What is needed to fulfil this potential, Oluborode believes, is more spending to match the value that Trinity produces. "Trinity College is an ancient university steeped in history, beautiful architectural structures, cultures, but still at the cutting edge of innovation and imagination."
She goes on, however, to point out how it currently falls short of making the strong impact it has the ability to, for example, the student faculty ratio. "Oxford and Cambridge have a faculty ratio of two to one, three to one – we have a faculty ratio of 12 to one."
What prevents Trinity from delivering the same level of quality education? "Funding, funding, funding"
Oxford and Cambridge have a faculty ratio of two to one, three to one – we have a faculty ratio of 12 to one
She envisions Trinity leading the way to a more resilient and strategically managed third-level education system, which will in turn feed into ensuring her goals of equality, diversity and inclusion through the power of education. At this point, Oluborode stresses the importance of access to higher education for all through properly implemented support schemes. Having experienced the struggles first hand of being a mature student and a mother, she is aware of the dire need for increased financial supports and childcare – two significant obstacles preventing people from pursuing further education.
But apart from the issues she is directly familiar with, Oluborode is stringently aware of the circumstances under which so many groups suffer. "There is a saying that there is no representation for us without representation from us. It is important that this is taken care of."
Drawing on the points of her manifesto, Oluborode asserts her capability to truly be a voice for ordinary people due to being an independent candidate: "I know that I can competently discharge the role of Senator in a way that is dynamic, in a way that is different. I don't want to be whipped by any party."
When asked about the current structure of the Seanad, Oluborode speaks in favour of Trinity retaining their seats, referencing how they have historically produced some of the most influential senators: "Let's talk about David Norris, let's talk about Mary Robinson. These people have contributed in a way that is unprecedented. There's no need to try and fix what is not broken."
On the topic of the 2013 referendum, Oluborode praises the outcome, stating that "those who voted in favour of saving the Seanad know that Senators hold an important position in our democratic framework".
However, she does have some criticism of the system as a whole and firmly believes there is a necessity for its reform. In this respect, she raises the issue that 43 of the seats are elected through a "non-democratic process".
David Norris, Mary Robinson – these people have contributed in a way that is unprecedented
Oluborode's ideal structure would see 13 of those 43 seats go to TDs, outgoing senators and councillors, while the remaining 30 be divided equally among the various vocational panels, "to improve the representation". She believes that pairing this structure with a "one person, one vote" system would allow for the most inclusive and democratic outcome. A Seanad that will "champion the voice of the people" is, to Oluborode, a necessity.
"[The people] no longer want a Seanad that has become like a waiting room for those who fail to get elected as TDs. As a candidate, I want to bring renewed energy", she says as she expands on her hopes to follow on in the footsteps of Senators such as Alice-Mary Higgins and Lynn Ruane, who she commends for being advocates for human rights and social justice.
The passion she holds for such areas is palpable throughout our discussion surrounding some current issues in Ireland. The persisting problem of violence against women is something Oluborode is keen not to overlook. "Sexual violence, harassment, misogyny has been a long battle for women here."
Responding to a question about a recent report published by the Department of Education, she says, dejectedly, "I am not surprised".
A key area she identifies in tackling this is on strengthening the system for victims to be supported in reporting sexual misconduct and providing sufficient legislative consequences. "The penalty for criminal offence must be effective, it must be dissuasive." Like most topics we discuss, however, she is also firm in her stance that education plays a crucial part. "We need to change the kind of language that is permissible. There has to be a dialogue at every level."
The people no longer want a Seanad that has become like a waiting room for those who fail to get elected as TDs
The housing crisis is another issue Oluborode raises as a vital issue for Senators to tackle. "The problem started when the government stopped funding the local authorities directly to build houses", she says. She recognises the flaws in the system that favours paying the salaries of those in housing agencies, rather than providing homes for the ordinary citizen. She similarly identifies an issue with the current level of deposits required to buy homes that are preventing people from accessing the market. "We must review the Central Bank regulations that require home buyers to pay a deposit" that she deems unfeasible for renters who have demonstrated their ability to maintain mortgage payments.
On the subject of the Higher Education Authority Bill, Oluborode agrees with the core tenets of the legislation: "We want to gain more student engagement, to promote equity of access, to build a more strategic plan for third-level institutions", yet she believes that "these objectives can be carried out without intruding on the running of universities. It is important that higher education institutions have the autonomy to do what they know how to do best". From this standpoint, she expresses a positive stance that Trinity is exempt from such overhead management.
In her advocacy for equal rights, she welcomes the progress that Sláintecare can bring to a currently impractical healthcare system, "It brings high quality social and healthcare to the community, where they need it, at the right time, at little or no cost."
"It helps because early access to healthcare no longer depends on ability to pay", a pertinent value of Oluborode's – equality of access in all essential life aspects.
A particular phrase used by Oluborode succinctly analogises what she hopes to bring to the role of Senator: "I know where the shoe pinches the ordinary people of Ireland."