Trinity Vincent de Paul (VDP) society is a well-known and dearly loved society within the College community. From soup runs to after-school clubs, VDP is constantly trying to raise awareness surrounding societal injustices. While it is a place where individuals can help those in need, it can also be a place where like-minded students can get to know each other better. One of the spaces offered is the Trinity VDP Book Club.
Book clubs are typically for lovers of all things literature. VDP book club however, has some alternative aims that might seem appealing to the average literature peruser. From speaking with the two activity leaders who run the club, Sarah Currivan and Ciara Fagan, it is clear they want to make it a safe place for all readers.
All walks of life and levels of reading are welcome at the book club. Currivan assured The University Times that "you do not need to be an avid reader in general, nor do you need to read each book to join in on [the] book club".There is a space for everyone to share their opinions and ideas. Book clubs can create a pressurised environment where readers can feel stressed that they do not have an original state-of-the-art idea, or the cleverest hot take on the chosen text. Currivan states that VDP book club, however, is a place where one could "sit back and listen to others discuss each theme, and contribute to the conversation as much as you like".
ADVERTISEMENT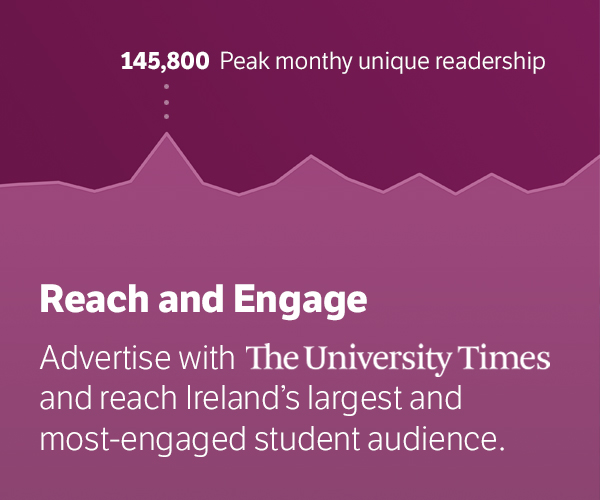 A unique feature of the VDP book club is the monthly theme which deals with topical issues and social injustices present in the world today. When asked how the activity leaders choose their theme for the month, Currivan explains that the VDP book club Instagram page asks for theme suggestions and then they "pick one they find particularly interesting, meaningful or relevant at the time". This month, the book club decided to choose the topic of "gender and sexuality". Currivan said that the book club thought this topic "would peak the interest of many of [their] followers", saying how "gender and sexuality is a topic relevant to every human being, making it all the more important from an education and empathy development perspective".
Trinity VDP has a fascinatingly democratic book choosing process. After selecting this topic, the VDP book club asked their followers for relevant book suggestions. They "narrowed it down to two fiction, and two non-fiction books". Undergoing another voting system on their Instagram page the leaders were left with an incredible book that everyone should experience, Mask-Off: Masculinity Redefined by J.J. Bola.
When asked how the book club is different from others, Currivan replied with a sense of heartfelt love for the atmosphere of the club. "The club is different from others in that [their] meetings are largely open conversations around the chosen theme rather than a meeting to analyse the book itself." The emphasis on seeing how the book and selected theme "penetrates our own lives and how it is manifested real-time in the world" is the backbone of the book club. Currivan explains how the discussion also ends up with "possible solutions and ideas that could combat injustice".
The VDP book club is undoubtedly a space for everyone to enjoy some discussion, read a good book, all the while trying to combat and explore the world's problems. So if you're struggling with your New Year's resolution to read more, this might be the perfect opportunity for you!