With recent restrictions prohibiting and cancelling gigs, Trinity's up-and-coming musicians have faced roadblocks in a career path already known for being winding and foggy. Lucy Rice, who performs under the alias Last Apollo has had three gigs cancelled and Sammy Copley and Gemma Cox have avoided bookings altogether due to the uncertainty. Cox is waiting for a "good time to release" a song she recorded in 2020 alongside her debut single "Whale on My Shoulder". This unreleased song from an independent artist is something of a canary in the coal mine of the Irish music industry – and with gigs repeatedly cancelled, Cox doesn't have plans to let it fly yet.
For Cox and Rice, the absence of an audience has left them writing songs with a reunion in mind. For Rice, the experience has definitely changed her sound. She finds herself contemplating how an audience would interact with the songs live, which she thinks has actually improved them. With two singles out on streaming services in the last three months, she's writing music for listeners ​​"to hear and be like, I need to hear that live like this would be so fun to hear live".
Gemma Cox, whose music "used to be just me and the piano", is now working with a band to create a debut EP with a larger sound in anticipation of upcoming live gigs. From this experience, she says she now prefers the collaboration of working in-person with a group. Cox and Rice will be bringing their respective new sounds to the Sugarcoat Sessions alongside Trophy Wife at the Grand Social on March 15th.
ADVERTISEMENT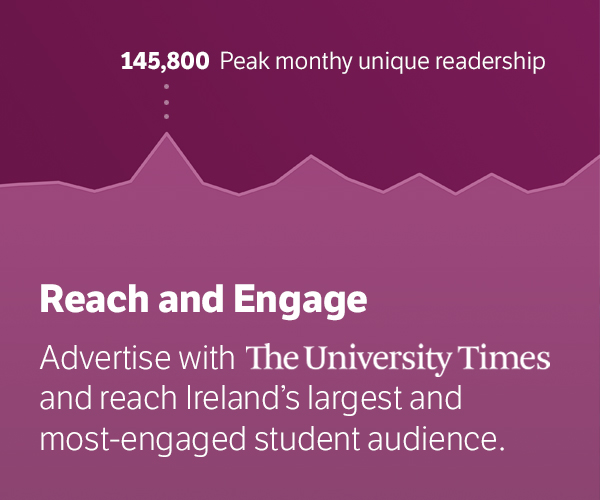 Sammy Copley has had a different relationship with performing live. Sharing music on his YouTube channel (which has currently amassed over 240,000 subscribers) since he was 14, the singer-songwriter has a huge fanbase built through the internet, instead of the in-person reputation and feedback of the sticky-floored small gig circuit.
Copley began making an album acutely aware that a live performance of it was not guaranteed upon its release, which he says "was kind of a sad thing to realise from the onset – that I'm making this to be listened to in people's homes and it probably won't be able to be played like outside of that. So I kind of made peace with that from the get go." Without having to consider how it would be performed, Copley created what he describes as "a very online album". One notable advantage was the freedom to use samples such as train tracks, bird song and caring voice notes on the album, he says.
Without a stage to walk off, the line that punctuates the end of the performance blurs into the oblivion of keeping up with the latest TikTok trend in your bedroom at 3pm. Instead of the ineffable culmination of hands clapping, beers spilled and confessions at the merch table that they too had a relationship like that, online music success is rated in cold hard numbers. All three artists describe an increased awareness of their follower count in the isolated feedback loop.
However, with a crowd relegated to the comment sections of TikToks and Reels, these musicians offer some encouraging guidance. "You are not the engagement that you get", Copley advises. "If you pin your self-worth to likes and interaction and stuff like that, it will just be like a never ending cycle of posting and posting and posting and trying [to get that] one dopamine hit."
Instead, in the face of an algorithm, he encourages artists to just put out what they enjoy. Even videos that only garnered ten likes on TikTok have led to valuable working relationships, he notes. Rice urges that despite the hardship "there's no point sitting at home and thinking 'well, there's no point trying to do this because I'm not gonna have a gig'". Instead, she suggests creatively pursuing other outlets and mediums to find listeners across a digital space. And who knows, with the sudden lifting of restrictions in recent days the ineffable buzz of live audiences may have returned for good after all.