A protest was held outside the National Gallery of Ireland yesterday against its decision to grant tenure for the gallery café to Aramark, a company which runs three direct provision centres in Ireland.
This decision has sparked anger amongst artists and wider communities in Ireland, prompting some with their work on display in the gallery to have it removed.
The protest was led by the End Direct Provision Action Group and supported by parties such as People Before Profit, MASI and Le Chéile. Paula Martinez, a member of End Direct Provision Action Group said that the gallery is an important place because "it's one of the only places [she] can do something cultural and for free".
ADVERTISEMENT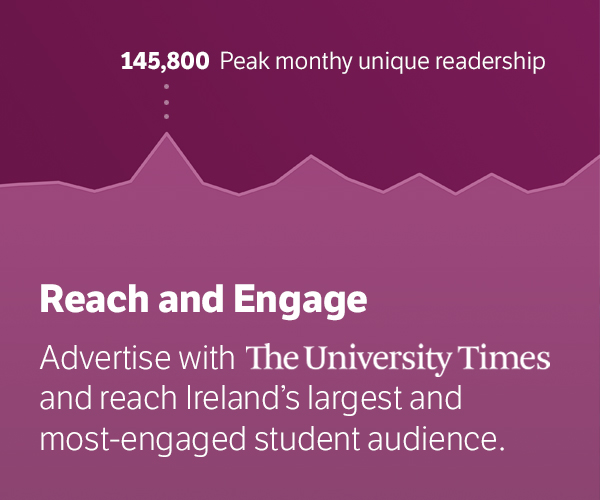 An open letter addressed to the board of governors and guardians of the gallery was read out at the protest, which expressed "solidarity with the staff of the National Gallery of Ireland, who have bravely objected to gallery management having awarded the American prison industrial corporation, Aramark, a three-year catering contract worth €7.5 million". The open letter also called into question whether the procurement process was in keeping with guidelines, as the process stipulates that all contractors must ensure that they would not damage the institution's reputation.
A statement published by the National Gallery maintains that the contract was not a misstep, and management are "satisfied that the evaluation process was run correctly, and the contract awarded in line with procurement rules"
Several artists and members of the public have said that by awarding the contract to Aramark, the National Gallery is out of touch with the public and with artists and has tarnished one of the country's most valued public spaces and cultural institutions.
Art historian and activist John Molyneux spoke at the protest about how art in the last 500 years has been a struggle between art for the people and art for profit, pointing to French painter Gustav Courbet depicting working people where previously art had only depicted Gods and kings and to Picasso's Guernica. He then spoke of Jack B Yeats, one of the main features of the gallery's collection, as a painter "of the people" and asked "where do you think he would stand on this question?"
There is mass controversy surrounding the catering business due to their alleged mistreatment of asylum seekers living in Aramark-run direct provision centres. According to the End Direct Provision Action Group, "people in direct provision have been on multiple hunger strikes to protest the horrible, non-nutritional food and conditions these companies put them through for years".
Aramark have disputed these allegations.
In an email statement to The University Times, a spokesperson for Aramark said: "Aramark is proud of our work and our people in the three direct provision centres we operate on behalf of the Irish State, with no link to the other 45 centres in operation. Our services are accredited to the internationally audited standards of ISO22000 and ISO9001, both of which are independently verified."
"The parameters of our contract are set by the State and we provide an important service to those living in the accommodation centres we operate, as well as to the State. At all times our aim is to uphold our commitment to treat all our clients, all the people who use our services, and all of our people who provide services equally and with respect", Hickey continued.
"Aramark strongly rejects the baseless claims that meals provided are nutritionally substandard or culturally insensitive. The internationally audited standards of ISO22000 and ISO9001, include the independent review of produce, food safety and quality standards which can be inspected without notice at any time. For the last eight years, Aramark's sites have also held resident focus groups on menu options to ensure their meal options are culturally diverse and consider any culturally sensitivities the residents might have."
"Aramark is also the only operator in Ireland which provides self-catering options for residents in centres where the infrastructure allows."
In 2015 there was a one-day hunger strike at Knocknalisheen asylum centre which was managed by Aramark in Limerick. According to the Limerick Leader residents complained about the quality and lack of diversity in the food they were served.
In 2014 residents in another Aramark operated direct provision centre in Athlone no longer accepted food in protest at conditions in the facility.
Aramark also runs businesses around the country such as Avoca and has also previously operated a café within Trinity's Hamilton building, until the contract ended in 2019. It currently runs the canteen services in TU Dublin, despite student protests and members of staff voicing their concerns.
Artists Brian Teeling and Emma Roche, who were both shortlisted for the Zurich Portrait prize, have chosen to remove their art from the gallery. It is many artists' dream to be exhibited in the gallery, so the removal of their work has garnered much attention. Teeling's painting Declan Flynn in Dublin was replaced almost immediately by a portrait of President Michael D Higgins.
In 2019, the gallery held an exhibition called "Something from There" which aimed to highlight the lives of those living in Direct Provision. Teeling shared with The University Times that he believes "the decision to award this contract to Aramark is not only insensitive and abhorrent, but completely disrespectful to the recent work by staff at the gallery who were engaging with people who have experienced Direct Provision".
Teeling said that "the continued operation of Direct Provision centres in Ireland, some of which are for profit and operated by companies like Aramark, is a very dark stain on our country. In the future we will look back on this time and wonder why we allowed such levels of barbarism, human suffering and rampant profiteering by private companies".