The Sports Centre swimming pool will re-open tomorrow after undergoing renovations for the past five weeks.
An email sent to students afternoon from Trinity Sport said that the pool closed on January 20th to undergo "essential maintenance and tile repair work".
In the meantime, affected members were able to use the pool in the Markievicz Leisure Centre on Luke St by presenting their T card to staff.
ADVERTISEMENT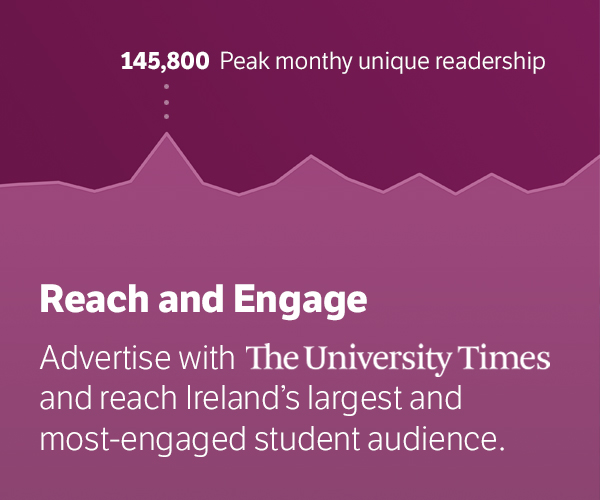 The Trinity pool will now re-open tomorrow, February 24th, at 7am. Access to the Markievicz Centre for Trinity students will cease tonight at 10pm.
The pool is free to use for all Trinity students but users must book in advance here.
The pool is 25 metres long and has six lanes. It is located on the basement level of the sports centre and caters for aqua classes, swimming lessons and club and individual training sessions.
In 2020, The University Times revealed that Trinity had sat on year-old plans to resolve a safety issue in the pool.
The plan, dated August 8th 2019, laid out actions to be taken to deal with the swimming pool under three subheadings: Immediate Remedial Actions, Medium Term Actions and Long Term Options.
The Immediate Remedial Actions, the only actions in the document to have been carried out to this point, called for matting to be secured on loose tiles to prevent them from detaching.
The document, obtained by The University Times, flagged the potential downside of this remedial work, noting that: "Medium term, this solution will work to get the lane open but will not work for the users and sports clubs members and will severely restrict activities."
According to sports clubs, the matting made things awkward for swimmers as it meant they were unable to turn properly while doing sprints. It also disrupted water polo matches as the mats were inside the nets which hindered the goalies.
Director of Infrastructure Mike Clark told The University Times that a specialist sports architect recently advised Estates and Facilities about the next steps. Three options were provided: the first being to continue with these ad-hoc repairs which would, in time, theoretically lead to a "patch work" fix of the pool.
However, the specialist advised that this option was not sustainable in the long term and instead recommended a more radical solution, the same solution that was called for in the action plan one year ago – the complete replacement of Trinity's swimming pool.