The upcoming co-production between the Irish National Opera and the creative production company Dumbworld presents audiences with three projected street art operas on the walls of Trinity. The Scorched Earth Trilogy will feature three innovative and thematically interwoven operas connected through the thread of climate change and global warming with glimmers of light-hearted fun. Written and directed by John McIlduff and featuring music composed by Brian Irvine, Trickledown Economics, Won't Bring Back the Snow and Revival challenge some of the most pressing issues facing today's world. In light of this, The University Times spoke to Megan O'Neill, who stars as a teenage polar bear in the second opera Won't Bring Back the Snow, about the trilogy and her experience while working on the production.
O'Neill is a 25 -year-old soprano from County Kerry, who is currently completing a Doctorate in music performance at the Royal Irish Academy of Music. Describing the trilogy as a "mix of street art, activism and opera", O'Neill highlights the production's accessibility in "creating a new experience that is open to everyone and outdoors". Starring in Won't Bring Back the Snow, the soprano explains, "I play the role of a teen polar bear who is forced into the city after my natural habitat has disappeared, the snow is gone and there is no ice anymore", temporally rooting the opera in a potentially disastrous near-future we are plummeting towards.
Accompanied by her polar bear father, enacted by the baritone Owen Gilhooly, the pair resort to rummaging through bins, searching for something to eat in the city. O'Neill's teenage character perceives a potentially lucrative method to being able to make money to buy food for herself and her father in the creation and posting of TikTok dances, which the latter angrily opposes, forming the crux of their generational disagreements. The soprano highlights the "gorgeous transition into a scene of reminiscing and nostalgia" where her father recalls his wife and his past life with her, which includes one of her favourite lines which characterises "snow as glitter from heaven, which is a beautiful way to describe the snow that they don't have anymore". She continues, emphasising Won't Bring Back the Snow as "a captivating wakeup call that climate change is real and is happening" through the poignant realisation that the polar bear characters have lost everything.
ADVERTISEMENT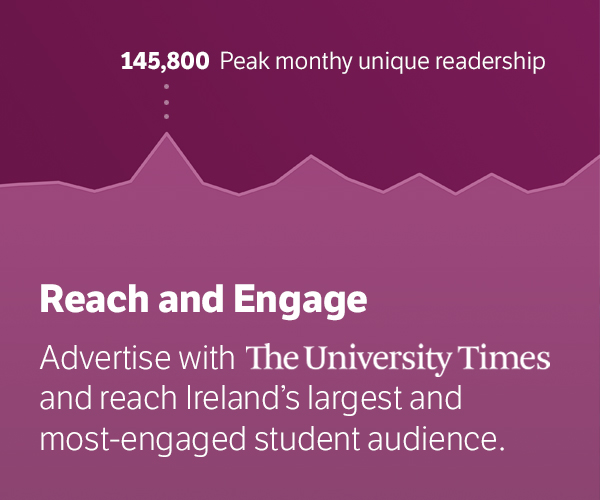 Describing her preparation for the role, O'Neill began by researching polar bears, which "really woke [her] up on a personal level", she notes that "I didn't realise how serious this was and the reality that within 75 years, polar bears could actually be extinct". She notes that "if it woke me up, hopefully it will wake a lot more people up". Furthermore, having had to send in videos of herself doing TikTok dances as part of the audition process, the soprano highlights the "element of fun with seriousness" intrinsic to the makeup of this opera.
The development process was then followed by rehearsal for the music, which was subsequently recorded in Windmill Lane, before going into production. This consisted of O'Neill and Gilhooly acting and being filmed in front of a green screen, as well as miming the operatic soundtrack, which the former characterises as a "different but brilliant experience". Further explaining how she went about acting in front of a green screen as opposed to singing live onstage, she notes that "it's a different skill set, allowing me to learn a new skill", which she has been able to further hone for her upcoming role in Kevin O'Connell's contemporary opera Dream Catcher. It additionally enabled O'Neill to focus on acting, noting that "because the singing was done, I had to mime and I could get into the character more". She explains that "it's so different to singing on stage, but I think it's really important to be able to do both now, it's a whole new world and I really love it".
Audiences can expect, according to O'Neill, "fun and laughter and for it to look very cute", recalling with amusement the highlight of getting dressed up as a polar bear, noting with a laugh that "you can't go wrong". Despite the lighter moments, "it is also quite a moving piece, especially towards the end when the father and daughter connect", punctuated by the comic relief of O'Neill's character teaching her father a TikTok dance. She concludes, noting that The Scorched Earth Trilogy is a "really nice and casual approach to opera if you haven't seen it before".
The Scorched Earth Trilogy runs from March 25th to 26th at the Berkeley Library. Tickets are free and available on the Irish National Opera website, with several screenings per night.