Vincent Van Gogh is one of the most celebrated artists of the impressionist period and is known worldwide for his work. His posthumous mainstream success can be attributed to the quality of his work. Original pieces are on display at the Musee d'Orsay in Paris and the Museum of Modern Art (MoMA) in New York City. This travelling exposition aims at bringing these works to life and presenting an alternative view of what it means to interact with art.
The exhibition exists in two forms. The first is through 360-degree projections on blank walls. In dark rooms, the brightness of the projection on the walls and the scale of them prompts people to fully examine the paintings in extreme detail. Often, when viewing a painting, it is difficult to see the detail that was applied in the brush work or the intentionality of specific techniques. By projecting the painting in a large scale it is possible to view all of the details. Unfortunately, at the moment, the location as to where the projections will take place in Dublin is undisclosed.
The more in depth form of the exhibition is when they are able to provide people with a virtual reality experience. The ability to immerse yourself in a world from the perspective of Van Gogh and fully participate in this form is reflective of the intention behind this exhibit. It is about providing people with access to the methodology behind the content of the work, not just the work in and of itself. It dives deeper than just a plaque beside a painting. This exhibit provides people with access to his world and the work he produced.
ADVERTISEMENT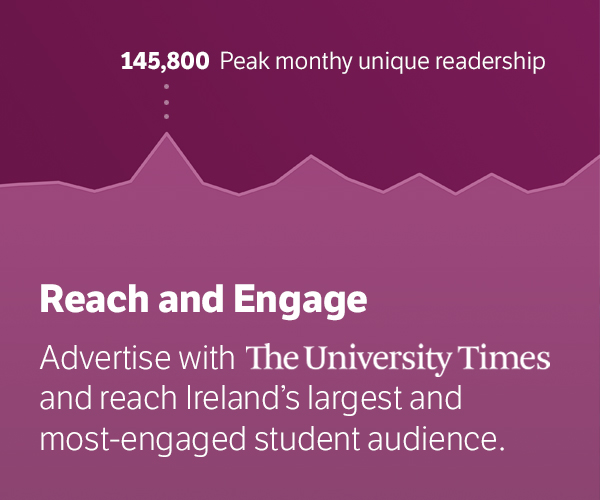 The exhibit has been on display in many cities around the world, but its stop in Dublin as well shows the widespread appeal of Van Gogh. If you have ever dreamed about walking through a painting or understanding the method behind the creation of artwork, this experiences enables this. In terms of getting to see pieces of artwork that are constrained to galleries, this certainly posits a question regarding medium and whether or not something is sacrificed by replicating an original work elsewhere. The Van Gogh Expo does aim to remain true to the value of the work in and of itself, and this provides an opportunity to many that perhaps will never be able to see the original work. Tickets start at €12.30 for students beginning in May and ending in October.