"The Everyday Fantastic" exhibit displayed in the National Gallery provides a window into the colourful and imaginative mind of Anne Yeats. Growing up with the model of her uncle Jack B Yeats, Anne Yeats was brought up in an environment of expression, creativity and culture. Jack B Yeats is one of the most heralded Irish artists and has several works on display at the National Gallery as well.
Anne Yeats's aunt, Elizabeth Corbet Yeats, also proved to be a role model to the young artist, instilling an appreciation of nature in her. This influence is seen in her early sketches, one of which is displayed in the gallery. It is a simple yet sophisticated drawing of ferns, inspired from a trip to Wicklow. This sketch is only a small detail in a comprehensive exhibit but it displays the multiplicity of familial influences that swayed Anne Yeats as she was forming her artistic style. Yeats was a dynamic artist, her work stretched across many disciplines, making it no easy task to encompass every aspect of her art. Yet the exhibit manages to highlight important works of Yeats in a way that's easy to navigate.
Also displayed in the gallery are Yeats' popular monoprints. She primarily used ink on paper to create these prints and allowed herself freedom to experiment. While many of her prints are black and white, more true to her character, she also includes colourful images. These uses of colour in her art add an almost youthful dynamic to it, reminding her audience of childhood and eliciting feelings of positivity.
ADVERTISEMENT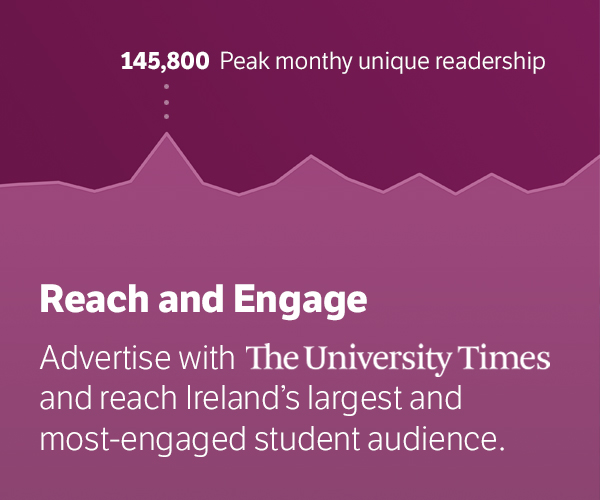 Yeats' love of colour was in part developed from her work in the Abbey theatre, one of the first projects Yeats took part in at only 16 years old. Three years later she was appointed chief designer of the theatre, where she worked until 1941, before leaving to study art and travelling throughout India, Europe and North America. The influence of these different stages of her life can be seen in her art as Indian, European and North American culture vary drastically and present different opportunities for inspiration.
Yeats was also greatly impacted by the Gaelic revival and consequently, she discovered an interest in mythology. The exhibit includes many of her paintings and sketches inspired by Irish mythology, including a bright yellow image of two Irish hounds. Pieces such as this demonstrate her use of Irish motifs and shows a particular fondness for creatures both real and rooted in mythology and a tendency towards vibrant colours in her work.
Overall the exhibit does a wonderful job in honouring Anne Yeats and her work. It is not overwhelming but beautifully simple. Creating an immersive and relaxing environment. It highlights key aspects of Yeats's life and career incorporating the audience into the mind of this wonderful artist. Admission is free and it is open until October 2022.