After last week's break, the six races for Trinity College Dublin Students' Union (TCDSU) sabbatical office perhaps aren't as defined as they would be in another year at this point – but tonight's performances did expose several candidates to be falling behind – possibly irretrievably. Candidates had little room to breathe at Halls and Media Hustings this evening, with rapid-fire questions from the JCR zeroing in on gaps in manifestos and lack of consultation with Trinity Hall residents and their representatives.
With voter registration now closed, tonight's event saw candidates making last-ditch attempts to win the support of those who already have some interest in the elections. As a result, broad questions on the philosophy of TCDSU were few and far between – all questioners – the JCR and the editors of The University Times and Trinity News – had exacting queries ranging from the potential renaming of council to "Comhairle na Mac Léinn" and communication over bussing students to and from Halls, ill-prepared candidates struggled to stay afloat.
President
In an hour and a half whammy, Kelly and Fullam negotiated questions from JCR president Eva Craig, Trinity News Editor Jack Kennedy and The University Times Editor Emer Moreau. Although temperatures in the room may have teetered on sub-zero, tonight's parley raised temperatures.
ADVERTISEMENT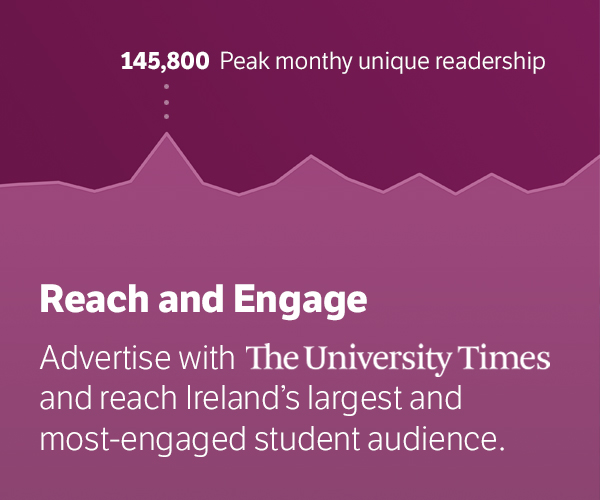 The pair faced a more laborious set of queries than those previously seen at Halls Hustings of years past. For Kelly, this was embodied by Craig's prodding on her insoluble devotion to the use of the Irish language in the union. Probed on the possibility of excluding international students, Kelly faltered somewhat, insisting that "it's really important that we learn about international students, cultures, and just be more accepting, but also important that we have the resources there in our own culture and in our own language". A point which, though perhaps earning her votes amongst Gaelgeoirí, runs the risk of turning a blind eye to the inaccessibility of the Irish language for many non-natives.
For Fullam, the JCR portion of the evening distilled on her promises of providing anti-spiking measures and further funding for student accommodation. Specifically, the question sharpened in relating to the semantics of sourcing funds for these intentions. Predictably, Fullam zeroed in on her collaboration with Trinity in the drafting of her campaign. On anti-spiking measures, she commended the work of the current disability and gender equality officers – the latter, of course, being her opponent – and iterated that "there are levels of college that are already working on this". When it came to accommodation, she suggested a working relationship with the Global Room to provide better support for those in need of accommodation. "It isn't about draining [funds] or moving things away", she declared.
The latter half of the evening saw a more mellow – if vague – performance from both candidates, with certain questions eliciting exhibitions in sidestepping from both candidates.
Candidates were immediately thrust into hot water following a question on the extent to which college ought to be confronted for students' benefit at the expense of cordial relations. Fullam was unwavering on her assertion that the union ought to remain "oppositional". For Kelly, however, her answer teetered more on flattery, favouring an approach that navigates "the system in a way that's going to work for you".
In the final question of the evening, candidates faced the sempiternal debate pertaining to inclusivity in the union – and whether or not this included those of all political persuasions. It was here where tonight's attendees saw a crack in Fullam's characteristically astute and unequivocal responses, as the candidate waded through more convoluted ground.
She said: "I think the sort of the problem here is we're talking about a wider culture shift. We're talking about how people can engage. I think that Council is not the only way to get involved in union … it's about having this alternative mechanism [of getting involved] of having preserved or external spaces."
In Kelly's case, her answer veered back to what has now become something of a crutch to solving issues of bullying and harassment in the union – implementation of the dignity and respect policy.
Over the course of these exigent hustings, the pair have faced a wide variety of topics. More often nestling into what they know best – for Fullam, activism, for Kelly, the inner workings of the union – candidates have rarely outshone one another, despite notably different approaches being seen.
While tonight may not necessarily have revealed anything anomalous in these candidates' campaigns to date, it has further delineated the diverging paths along which these candidates pledge to enact change. For Kelly, she champions approachability, peacekeeping and collaboration. For Fullam, she lobbies for a student-first approach, and is not afraid to acknowledge her anger to achieve it.
It will be up to voters, in the upcoming days, to decide which outlook is the more palatable.
Education
Zöe Cummins avoided the cliche of overpromising this evening, pledging instead to do the bread-and-butter aspects of the role – namely, casework – well. "I'm not going to bring anything new to the role" in relation to first years, she conceded, but reiterated her message of leaving no student behind.
Cummins's pledge to reform the Foundation Scholarship (Schols) exam is difficult to unpack in hustings where she's only given 30 seconds to answer a question, but even so, she failed once again tonight to elaborate on a key manifesto pledge with any policy detail. Asked about how she would navigate accommodation for Scholars given an already at-capacity Halls, Cummins acknowledged that "College can only afford a certain number of scholars" and repeated her plans for a review of the system to make it more accessible. Notably absent was any commitment to retaining the integrity of Schols – something which, as was proved last year, is a major bone of contention among College power brokers.
Asked how she would handle the challenge of changing College statutes, Cummins appears to intend to offload the issue somewhat. "I'm well aware of who I have to talk to to make sure it actually happens", she said, without elaborating on how she would convince these individuals to change the time-honoured Schols structure. She suggested "setting up a working group" within the Undergraduate Studies Committee where she was present when the issue was first discussed.
Cummins walked the line between a combative and co-operative approach to working with College, saying she would be willing to "step on toes, but in a way that's respectful for everyone".
In perhaps the funniest moment of the evening, one JCR questioner referenced Cummins' star sign and asked her to explain love to someone who had never heard of it. Visibly flustered, Cummins quickly regained composure, ultimately demonstrating a down-to-earth demeanour. "Love is nice and warm and makes you feel good", she mused. While her answers to some questions left much to be desired, Cummins came across as personable and unpretentious this evening – two characteristics ideal for an uncontested candidate.
Welfare and Equality
Tonight's hustings certainly introduced interesting talking points for the Welfare and Equality Officer candidates Cúnla Morris and Chloe Staunton, and ultimately, the latter handled them far better.
Both pointed to sexual assault as a major gap in Trinity's dignity and respect policy, but Morris didn't go much further than that. Staunton expanded on this while staying conscious of her audience, adding that "there's other problems in Halls that we need to investigate and we need to look into more and we can get a lot of students' involvement in".
The two final-year students diverged when asked how they would balance student casework and other responsibilities of being a sabbatical officer for the union. Morris claimed that many welfare issues are "politicised" which they shouldn't be, while Staunton highlighted the significance of representing all students to achieve that balance: "We represent a lot of student cohorts and as a welfare and equality officer you need to prepare to represent all students even if that's not your experience so for me it's really important to facilitate that space and make a welcoming space to allow for that balance".
Again, the two contrasted significantly when asked a more pointed question on casework – how to respond to students in serious distress. Staunton responded in a compassionate yet frank manner: "I will have some training but I'm not a therapist and no sabbatical officer is." A diplomatic answer, perhaps, but she ought to work anyway to make clear to students in crisis that they can come to her.
Morris seemed to struggle with the question but they concurred that the Welfare Officer is a first port of call for students, who can then be referred elsewhere. Name checking the Junior Dean and the Student Counselling Service, Morris noted the "matter of boundaries" – again, a realistic and oft-overlooked point, but perhaps not the right outward-facing response.
Overall, the race is now Staunton's to lose. Morris is charismatic and energetic, but fell down on specifics multiple times.
Communications and Marketing
In her last chance to impress before voting opened, Julie Smirnova delivered a performance that was vague and lacklustre. She faced varied questions on how she would use the union's social media channels, build community and secure sponsorships that align with the union's goals and values but consistently lacked specifics or dodged questions altogether.
When asked whether society events should be promoted through the union's social media channels, she reiterated her manifesto commitment of increasing collaboration between the union and societies but provided little clarity of what this would actually entail. Although this is an idea that she has discussed throughout the campaign, she has not expanded on it in any significant detail.
She also suggested that she would collaborate with the ents officer to organise union events with societies, which seems potentially beyond the remit of the communications officer.
Securing sponsorship for the union is perhaps the area which Smirnova has been weakest on throughout the campaign. Her answer on reconciling the union's values with potential sponsors was longer but no more specific – her self-professed lack of experience in budgeting could be a major thorn in her side if she can't crunch the numbers and secure sponsors who align with the union's values, but also provide much-needed funds.
The comms candidate was asked for "novel ideas" for how to reach those not engaging with the union, citing her experience as PRO Trinity Vincent de Paul, she suggested the prioritisation of "word-of-mouth communication." While a refreshingly specific answer in a night of vague replies, it's questionable if it's achievable amongst the much larger, disparate demographic of TCDSU.
Smirnova will likely win her uncontested race, but the campaign has raised questions as to how she will perform as communications and marketing officer.
Ents
Tonight's hustings saw three candidates hit hard by critiquing questions. If the responses showed anything, it was that preparation and understanding are both key here, and that was what set the candidates apart tonight.
Once again, Ross Donnelly and Max Lynch both appeared well informed and stood firmly by their manifestos. Both were given the chance to elaborate on elements of their manifestos, with Donnelly asked exactly how his proposed ents network will work, and Lynch fielding a harsh question on techno-heavy events.
While Donnelly appeared confident in the feasibility of his network as a space to do more with Ents – such as ensuring that everyone working with them is Garda vetted and trained in first aid – Lynch stumbled over his question, despite admitting that he had heard several complaints from students on the subject. His proposal to run a "DUDJ-esque tutorial" where students could learn to work with techno music failed to address the heart of the query and made him appear unusually standoffish.
"Think tank" was Donnelly's go-to phrase this evening when describing his plan – his network will facilitate ideas from across societies and the JCR to create events that go beyond the typical Ents remit. However, although he said that "having events that are separate to Trinity ents is also really important", his emphasis on the network does run the risk of appearing to undermine the autonomy of other society ents officers – something Lynch hinted at in his response to ensuring the Trinity ents and JCR ents events don't clash.
Nadia A, meanwhile, struggled to explain how she would approach Ents's relationship with the JCR. Indeed, she was put on the spot when asked why she had not approached the JCR to discuss her plans to establish transport links to and from Halls. A's response showed a lack of consideration for both the plans and her knowledge of the JCR, and with voting now open, it may be difficult for her to convince students that she has clear and feasible plans for the position.
It's looking increasingly likely that Lynch or Donnelly will prevail. A has impressive enthusiasm and some innovative ideas, but she's consistently struggled to sell them to the electorate.
Editor of The University Times
In a grueling round of questions from the JCR Publications Officer, Mairead Maguire stuck to her pillar of openness. Quizzed on the paper's Irish-language content, she nailed her colours to the mast as a continuity candidate, complimenting the paper's Irish language section but suggesting future collaborations "with Cumann Gaelach and Scéim [Chónaithe] so that we can let those writers know what we do, how we do it and how they can get involved".
More exacting again was an accusation of bias in the paper's reporting. Maguire was composed, giving a by-the-book response on the paper's editing and oversight structure. "In UT every article goes through at least two people … especially whenever it's a staff writer or someone more junior who wrote it, it goes through a lot of people".
Though it's absent from her manifesto, Maguire declared herself as a printed-paper advocate tonight, arguing that The University Times serves as an educational vessel through producing a physical newspaper. "Having been through print weekends myself, I've seen the value of them – you learn a lot of skills like layout, [and] also just working under pressure." She may have raised a few eyebrows when she said that this value "outweighs any environmental cost", however.
Confronted directly with allegations of breaching source confidentiality for the first time this evening, Maguire doubled down on her insistence that the accusations are baseless. Visibly shaken but clearly expecting such a question from Trinity News editor Jack Kennedy, the candidate highlighted the amount of work that went into the article in question. "It was over a lot of months, I got a lot of advice for that, I put a lot of work into it."
Maguire has been faced with an unusually difficult campaign season for an unopposed candidate and facing competition from a RON campaign, it is unclear whether voters will decide to choose Maguire's experience and continuity or opt for another election.
---
Maitiú Charleton, Faye Madden, Faye Curran, Charlie Moody-Stuart, Seán Cahill, Claire Stalhuth, Ailbhe Noonan and Sarah McCarthy also contributed reporting to this article.