A Quality and Qualifications Ireland (QQI) review of Trinity has called College's governance structure "overcomplicated" and called for increased investment across the College to ensure research and academic quality is maintained.
The QQI evaluation is an external component of Trinity's once-in-a-decade Institutional Self-Evaluation Report, which The University Times reported on in January. The report said that more than two thirds of College teaching spaces are in need of repair or replacement, among other findings.
In a presentation of the QQI findings attended by 114 College stakeholders, including Provost Linda Doyle, the organisation said the university's governance must be improved by empowering "schools to contribute to decision making, and hold schools accountable for implementing policy consistently".
ADVERTISEMENT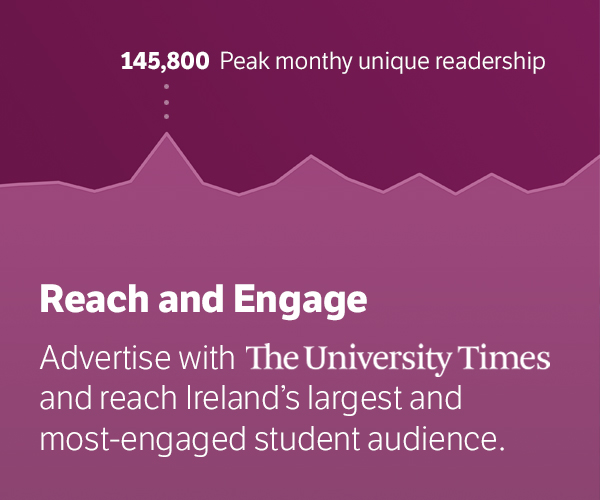 The review also found that College Board "lacks sufficient externality", a position opposed by Trinity leadership who have pushed back against proposals in the Higher Education Authority 2022 bill to introduce mandatory external members.
Further, the summary presented said: "Your internal communication can improve a lot", specifically listing communication with students "regarding both policies and supports."
On funding, the review recognised the lack of government spending as a central issue, but insisted that "your investment in infrastructure needs to increase: buildings, systems, infrastructure, skillsets, student facilities, workspaces."
The University Times reported last December that College expects student numbers to exceed 20,000 this year.
The QQI assessment found that the Irish government appears unlikely to fund such increases, adding: "Our team sees a further increase in student numbers as a threat to quality."
Trinity declined a request for comment from The University Times.
At the presentation, the provost welcomed the external findings but expressed concern about funding for some of the recommendations.
The University Times also reported that the Institutional Self-Evaluation Report found that Academic Registry has been severely underfunded, with only one per cent of total College income going to Academic Registry (AR) each year.
The report said that "periodic reviews of Academic Registry in the years up to 2015/16 have resulted in many improvements. However, the ever-increasing growth in the volume and complexity of work since 2015/16 has not always been matched with the necessary investment in automation or resources."
The report noted that a benchmark "against 34 UK universities, including 10 research universities, reveals that Trinity deploys only 0.6 per cent of core revenue on AR pay costs in comparison to two per cent in the wider group, 1.4 per cent in the research universities and 2.9 per cent in the London universities."
AR has continued to employ 58.6 full-time equivalent staff since 2015/16 despite an eight per cent increase in student numbers, a 20 per cent increase in programmes supported and a 70 per cent increase in direct applications from international and postgraduate students. As a result, Trinity has failed to meet the targeted turnaround times of 10 working days for the processing of international students' applications and 20 working days for postgraduates.
The increase in numbers of international students since 2015 was cited as an "an added layer of complexity in terms of international entry criteria, sponsorship activities, police clearance checks, visa arrangements, banking etc".
This year, AR has had to organise an increased number of commencement ceremonies due to the holding of postponed ceremonies for classes who graduated during the pandemic. It has also, since 2019, had to organise two exam sessions per year rather than one.
AR has also faced high levels of staff turnover although this has "steadied since 2018", according to the report. It stated that "high turnover has also undoubtedly been attributable to the intensity of the work due to under-resourcing." AR has been used as a "launchpad for new recruits" and experienced staff often secured higher-grade professional roles within or outside of College.
The report also attributed AR's poor reputation to underinvestment. While the majority of AR's work runs smoothly, it said, "the impact of even the smallest number of service failures can be amplified when the baseline reputation is already low", it stated. It said: "This perpetuates the reputational issue and is demoralising for AR staff."