Trinity is considering raising fees for non-EU undergraduate courses and postgraduate programmes longer than one year, just a year after Provost Linda Doyle promised not to increase them.
The hike is being justified by fears of the current high level of inflation persisting into the future. Current students will not be subject to the increased fee rates.
College Board, Trinity's top decision-making body, will tomorrow decide whether to approve a 2.33 per cent increase to fees from the 2023/24 academic year, for so-called "multi-annual students" – those who are in College for more than a year and are not eligible for free fees.
ADVERTISEMENT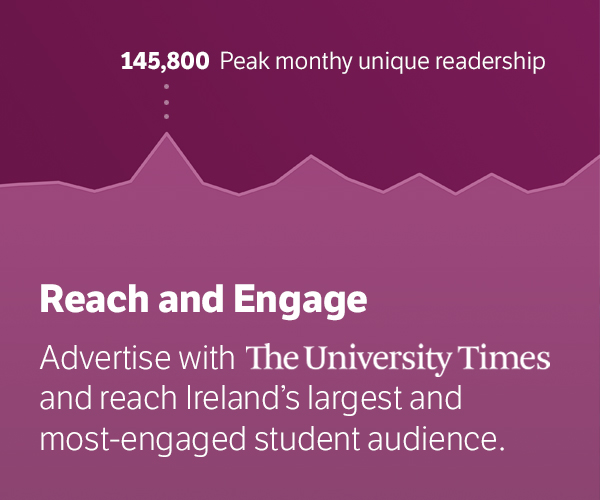 The 2.33 per cent hike is one of six options which were considered by Trinity's Finance Committee and Executive Officers as well as College's Planning Group – a decision-making body made up of Trinity's most senior officers, which operates outside the structures of Board and Council.
Confidential documents circulated among Board members ahead of tomorrow's meeting, obtained by this newspaper, say that the option to raise fees by 2.33 per cent is endorsed by Finance, Planning Group and the Executive Officers.
Other proposals included an annual increase of three per cent "across all cohorts", including for the 2022/23 academic year, or a fee freeze for 2022/23 with increases starting the year after.
Some of the documents were published online by independent lobby group Students4Change.
Trinity College Dublin Students' Union (TCDSU) and the Graduate Students' Union (GSU) put forward a proposal for a five-year fee freeze.
The documents say that the "current high inflation environment requires a proviso in the event of [a] sustained level of high inflation".
Provost Linda Doyle committed to not increasing fees during her election campaign last year. She said at GSU hustings that postgraduate fees "are already far out of reach for a huge number of people around the world".
"One of the things that we talk about a lot is access, making sure that Trinity is accessible and open. We talked today at length about the various hardships that students and PhD candidates have and for me, you go against every conversation that we've had for this entire evening by putting an extra burden there."
"The more investments that we need will come through greater investment from government, will come through philanthropy and will come through new partnerships", she continued.
Fees for non-EU and postgraduate students have not been increased since 2018, after students secured a fee certainty agreement from College in the wake of the Take Back Trinity protests. Prior to 2018, fees were set on an annual basis "in line with market and economic conditions at the time".
The Board documents say: "The principle of providing certainty to students on the fee levels payable for the duration of their courses arose at the behest of the student body and their representatives in 2018."
Fee certainty "allows returning students to plan/budget for their fees in advance and also supports the overall strategic financial planning process and allows the university to plan investment in resources and thus maintain the quality of its services".
"In the challenging post-pandemic and inflationary environment, this is particularly beneficial and the university is committed to providing 'fee certainty' for the foreseeable future."
College consulted with stakeholders, including student representatives, last year to discuss the prospect of a new fee certainty agreement. An initial proposal linking fee rates to inflation was approved by Planning Group and College's Emergency Financial Management Group.
In a statement to this newspaper, TCDSU President Leah Keogh said: "We've been applying pressure since last July, lobbying for a fee freeze for non-EU and postgraduate students and demanding that College source a more sustainable funding model that isn't reliant on student funds."
"So long as College continues to dip into the student pocket, the Government will continue to underfund them", she continued. "This current model of increasing fees has not improved the quality of the student experience. If College is to realise the goals outlined in its strategic plan, to increase and diversify the student population, they ought to start removing barriers to entry instead of inserting them."
"We have and will continue to demand more of College. Already, they have stepped down from a once-proposed five per cent hike in fees after dissent from TCDSU. We'll continue pressuring the College Board to implement our fee freeze proposal tomorrow."
In a statement to The University Times, GSU President Gisèle Scanlon said: "With the highest fees in the EU and inaccessible third-level education on top of rising costs for accommodation and living expenses, [the proposed increase] is effectively pricing some families out of a Trinity education."
"We need to insist that the government finds extra money for higher education", Scanlon said. "It was brought by the minister to cabinet before Christmas. Core funding to Universities has gone down over the past decade and politically it's important that we don't hand over our autonomy and dilute student representation on the College Board whilst allowing fee hikes to also damage the fabric of accessibility and equality in Higher Education in Trinity."
Trinity declined to comment on the matter due to the confidential nature of Board discussions.
The GSU and Students4Change will stage a protest tomorrow morning at the business school, when Board meets.