Fellow students, we've reached the worst point of our degrees – dissertation season. Hope is not lost, however – Dublin has a brilliant selection of events coming up, so unshackle yourselves from your overdue library books, and indulge in some of the events this UNESCO City of Literature has to offer.
Nuala O'Connor on Nora Barnacle and James Joyce
One Dublin One Book is an initiative led by Dublin City Libraries that encourages everyone in the city to read a book connected to Dublin during April. The book is selected based on its accessibility and appeal, and this year's book is Nuala O'Connor's Nora. Subtitled "A love story of Nora Barnacle and James Joyce", the novel is a portrait of the indomitable Nora Barnacle and has been billed as "an earthy and authentic love letter to Irish literature's greatest muse". On April 12th, Ballymun library will host O'Connor to read from the novel and discuss its inspiration. Tickets to the event are free.
Everybody is a Poem, Mutiny Theatre
In January 2021, after being home with her husband and two children for months, Jan Brierton became overwhelmed by anger, uncertainty and fear, and her internal dialogue came tumbling out onto the page. The result was the poem "What Day is it? Who gives a Fuck?". On April 8th, Brierton will be reading poems from her collection in the Mutiny Theatre. This event is a must see for anyone who is a fan of poets like Wendy Cope as Brierton's work writes back to her tradition of heartwarming, comic poetry. Tickets €8.
ADVERTISEMENT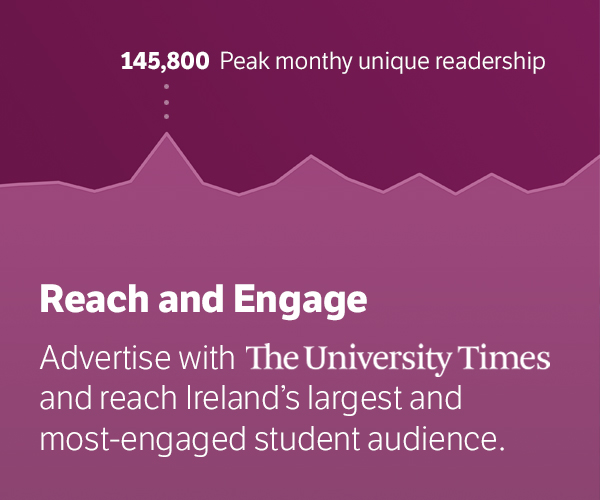 The Geometer Lobachevsky Book Launch
Adrian Duncan is one of the most interesting Irish writers of today. His new novel, The Geometer Lobachevsky, meditates on emigration, displacement, and Ireland on the world stage. Nikolai Lobachevsky arrives in Ireland in the 1950s to lend his expertise to Bord na Móna to survey a bog in the Midlands, but after a telegram summons him to Leningrad he goes into hiding on a small island in the Shannon estuary, navigating love and death on his own terms. The launch is in Hodges Figgis on March 31st at 6pm, featuring American author Greg Baxter. Attendance is free.
A Literary Cabaret of Death and Sensuality
Leonor Bethencourt's monthly shows are a glorious mix of scenes from cinema and literature, musical numbers, comedy acts and performances of new writing and poetry. This April, Bethencourt Productions presents a Franco-Irish cabaret of dance, music and drama, exploring sexual desire, forbidden love, and the instinct to kill. Inspiration includes the erotic violence of Oscar Wilde's Salome, the philosophy of Georges Bataille, and Artaud's Theatre of Cruelty. New writing by Paula Lonegan and Mark Wale examines the taboo of murder, and the state of social and racial inequality in Ireland. Tickets are on Eventbrite and are €10-50.
The Sitting Book: Public Talk with Salvatore of Lucan
This talk concludes the RHA's series "The Sitting Book", based on a series of pocketbooks by Joshua Reynolds held in the Royal Academy Archive. Salvatore of Lucan is a young painter whose large-scale work offers a tangible sense of the psychological reality of its subjects. His work explores home, identity and relationships, creating domestic scenes with warped dimensions that twist reality and embrace strangeness. This talk series has offered a fascinating look at the overlap between the written and visual practices of visual artists using an object as innocuous as a pocket-book as a lens to examine the profundity of art's relationship to reality. This talk is free and will happen over Zoom.