Although outgoing and prospective members of Trinity College Dublin Students' Union (TCDSU) reflect a diverse range of people, there are still groups of students who struggle to access both the elections and the candidacy. I spoke to several members of these groups to see what their thoughts are and what we can do to improve these issues.
Former chair of council and the Electoral Commission (EC) Yannick Gloster, an international student hailing from the US, says that "one of the reasons I got involved was to share a diverse academic background" with other students and staff. Over the past few years, Gloster – who now sits on Trinity's Undergraduate Studies Committee as a student representative – has been heavily involved with the union.
Indeed, Gloster is not the only international student to participate so actively. In his view, the level of involvement actively reflects the high population of international students in college. With about 27 per cent of students coming from outside the EU, he believes that the union "actively reflects" that. However, as he points out, that involvement is "disproportionately American".
ADVERTISEMENT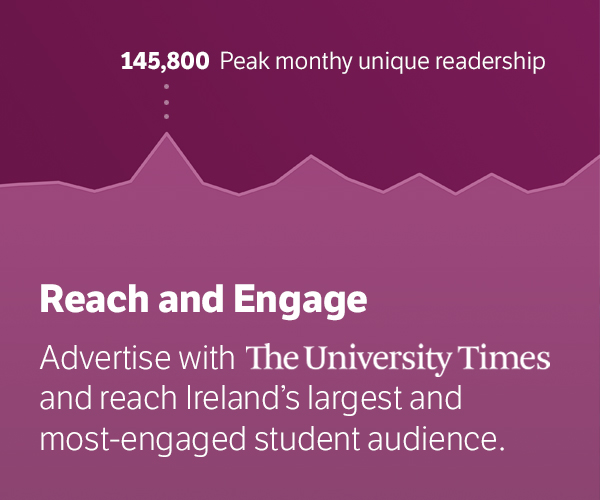 While access to PPS numbers is certainly a barrier to entry for many international students – as Gloster puts it, "you wouldn't need a PPS number to run, but you do need one to work" – the biggest challenge is the technicalities of Irish student visas. "As a student you're granted specific rights depending on where you're from", Gloster explains, "and there is no provision in Irish law to reflect involvement in the SU".
You wouldn't need a PPS number to run, but you do need one to work
The Irish government limits the number of hours students on a Stamp 2 (student) visa can work to 20 hours per week, which means that they are unable to work a full-time job such as a sabbatical officership, or take the year out that is required of the officers because their visa is dependent on them being in full-time education.
TCDSU's International Student Officer Dylan Krug elaborates on the issue of visas in an interview with The University Times: "Any student who is a final year should be able to run on the G1 visa, no problem." However, first to third years would have difficulty as their visas have these aforementioned restrictions. "It is an equality issue since if visas can't be secured, non-EU students in years one to three cannot run", he says. "If I had known about the visa uncertainties before I had already just committed to running, I may have reconsidered, and so that I think is one of the biggest technical barriers."
Another potential barrier to international students who want to run are cultural and political issues that require an understanding of those landscapes in an Irish context. This ranges from things such as how the union interacts with the Union of Students in Ireland (USI) and the various governmental bodies that focus on higher education to questions such as the role of the Irish language in College, something with which even Irish students aren't always familiar.
However, fixing this is not an easy task. Krug suggests providing "more education, systematised opportunities to learn more about the Irish landscape". He adds that "just the affirmation that you can run can help, because even if people know that they're physically able to run, they may not feel welcome to run".
If I had known about the visa uncertainties before I had already just committed to running, I may have reconsidered
Last year, Krug ran for welfare officer against incumbent Sierra Müller-Owens, and he described his engagement with Irish student politics as "a novel experience".
"It was very different to my experience in American colleges", he recalls. "Most colleges wouldn't have [student] unions and if they did they wouldn't call them unions."
Krug tells me an anecdote about asking his parents what they thought of his manifesto, and having to explain to them that it means something entirely different in Ireland. "The word 'manifesto' has certain communist connotations in my country. I would go back and tell my family: 'oh do you mind reading over my manifesto?', and my dad would say: 'Son what do you mean you're writing a manifesto?'"
"And I'm like: 'Everyone writes manifestos, it's what they do.' That's a small cultural thing but I think it goes to show that your expectations of what an election cycle might entail will be different for different people's backgrounds."
Current Welfare and Equality Officer Sierra Müller-Owens got involved in a similar manner to Gloster – she ran for class representative in her third year, and served as the Union's Gender Equality Officer in 2020/21. She decided to run after working with the then-Welfare and Equality Officer Leah Keogh. "In that role, I worked pretty closely with Leah. I had a lot of extra time to devote to my role, and then after talking to Leah about it, I decided to run for welfare and equality because it seemed very up my alley."
Despite her active involvement in the union, Müller-Owens said she hasn't "really experienced the international feel of Trinity".
"I think a lot of the international students tend to be postgrads or in STEM, or in fields that can be easily transferred to other countries," she remarked. "I'd say the place where I found my international friends was in Halls."
When asked about the barriers to entry she faced, she mentioned something that hadn't come up in previous interviews – the financial privilege of being able to take evenings off to attend TCDSU events. "For all four years of my degree, I worked part time. So being able to afford to have evenings off and go to council or devote time to the union I see as a privilege. I am lucky that I had a flexible job as far as time goes, I was able to create my own schedule, which a lot of people don't have."
Much like Krug, Müller-Owens found the Irish language and culture aspects of the equality hustings difficult, as she had little to no prior knowledge of the situation. "Part of that was kind of intimidating for me, because obviously I didn't know any Irish when I arrived here. I've been slowly learning, but my Irish is still very basic."
Gloster sums the issue up succinctly: "The students' union should communicate more effectively that it represents not only Irish students but also international students."
"Communicating that value to students – that, to me, is key."