Cynical as it sounds, the most important issue to our political leaders is not how to solve climate change or economic equality, it's how to win elections. Similarly, as Trinity College Dublin Students' Union (TCDSU) sabbatical election results approach, Trinity students may rather know about how they could bag a sabbatical role than whatever degree they now regret pursuing.
Of course, if you've read this far you're probably an election candidate yourself, or you're at the very least expecting a text from someone you've seen once since freshers' week asking to be on their campaign. Either way, TCDSU election campaigns are mystifying. Is it all a glorified popularity contest? Do colours matter? Do campaigns actually make any difference?
Let's pretend for a moment you're a campaign manager and you need your candidate to win their election to change the face of the students' union forever. What do you do first?
ADVERTISEMENT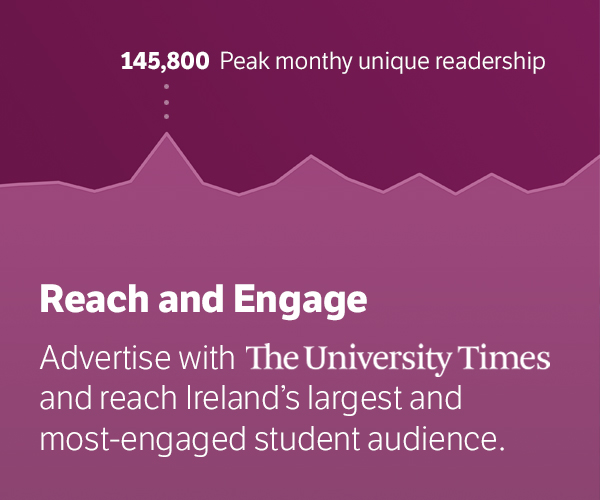 Forming a campaign team is a useful first step. This looks like assembling a large campaign group chat full of helpers who will repost content on their stories, ask people to vote and spread slogans. It's not as simple as asking 100 people to be on your team, however. Zara Finn managed the campaign of Ben Cummins, who ran against incumbent TCDSU President Leah Keogh. Finn says: "You need to see who is involved in different societies and if they can help", since "the more people that you know in diversified societies and courses, the more votes".
The campaign is the branding at the end of the day
Once the team is assembled, branding begins. Philly Holmes, who was elected the union's Communications and Marketing Officer for 2020/21, says, that "especially now that things have gone so digital-first, the campaign is the branding at the end of the day".
He explains that "how you look, how you sell yourself, even down to the colours you choose, tells people so much – whether it's true or not – about you as a person.
Hugh Kelly, who was campaign manager for Keogh's predecessor Eoin Hand, explains that a campaign's branding needs to have good "consistency of language" for success. "With an average voter in Trinity you're only probably going to get their attention twice, maybe three times over the course of the campaign. So it has to be the same and it has to be memorable."
In Kelly's campaign for Hand, this looked like branding which was, Kelly admits, "a little bit cheeky": an orange scan of the candidate's actual hand was made visible on every surface of campus. Alongside the slogan of having a "Hands-on SU", a gimmick like this is best when deeper than it may appear at first glance. "We were trying to evoke the whole fingerprint idea in the mind", reveals Kelly. "It's accountable, it's in safe hands – all of those kinds of things".
Unforgettable in Hand's campaign was the promise of campus microwaves. Again, this ran deeper than the memes it generated. "The microwaves were a big thing on campus because they were indicative of College not actually caring about the practicalities of student life", says Kelly, adding that the campaign aimed to "pair large issues with campus issues" to access disengaged voters.
To Holmes, the success of microwaves and hands are unsurprising. "Novelty is a huge part of campaigns because people get sick of this. No one cares, so you have to make them care."
With an average voter in Trinity you're only probably going to get their attention twice, maybe three times over the course of the campaign. So it has to be the same and it has to be memorable
Virality was especially important in pandemic-era digital campaigning. Finn looks back on Cummins' campaign and acknowledges the success of their TikToks towards the very end of the run: "Ben made one and I'd say he watched it a hundred times the first evening by himself being like: 'Oh my god. I think this is the funniest thing I have ever done.' And it wasn't as if we were deviating from the points we wanted to make but we were shedding it in a more lighthearted way."
Despite this, Holmes reminds us that, at the end of the day "your name is on the ballot, your graphics aren't". He cautions that over-focusing on branding can lead to "campaigns that look slightly too corporate or look, almost, not rough enough … you need to find that balance of branding and marketing to sell yourself and not let the marketing overtake you as a person."
Some races tend to be less branding inclined than others, including that for the position of this newspaper's editor. Tom Gibson, who ran the campaign to elect Emer Moreau had to manage a situation where the two candidates, Moreau and Peter Caddle had very differing views on what the job should entail. Caddle had never written for the paper, writing instead for right-wing publication the Burkean, and Moreau was the deputy editor, a position that the winning candidate of every editor race so far has held.
"Your opponents can often be unpredictable and you don't know how they're going to approach situations", says Gibson.
No one cares, so you have to make them care
"The hardest part about [Caddle's] campaign would be, I suppose, reacting how you should best react in certain situations given your opponent is doing certain things." For Moreau and Gibson, "it was tough making sure that your message got across to the public as best as possible in light of what the opposition was also saying to the public".
To candidates, Holmes gives "one piece of advice: get a person who's not your campaign manager to make sure you eat dinner". One must be cautioned even as a behind-the-scenes operator in SU election campaigns, Brady confesses she "went the entire week without sleeping".
Regardless, the bad news is that the answer to the titular question, like many essays coming out of the Arts Block, is "it depends" – on the candidate, on the race and on the policies. Despite that, according to microwave mastermind Kelly, at the end of the day "word of mouth is the primary way of campaigning" – so keep an ear out for who tries to talk to you, or put this article down and get going.