It's difficult to express what's going on right now in Ireland in a singular, coherent way. The issues we face in society are complex and deeply entrenched. Despite this, there seems to be a widespread understanding, particularly amongst young people, that things are not right. To describe it in a very general way, there are problems with access all across Irish society.
The housing crisis is a hugely pressing concern and the immediate implications for citizens is that there is no access to a place to live. Alongside this, we are also going through a cultural crisis. The very same issues are affecting our access to places for cultural expression and social interaction. The venues and nightclubs that offer space for this type of activity are disappearing and being replaced by new developments that offer next to nothing to citizens who live here.
The Give Us the Night campaign has been trying to highlight this decline with specific regard given to dance space. In 2000, there were 522 dance venues across the country, with 100 in Dublin alone. This is compared to around 85 nationally today. That figure could be even lower considering the pressure that the pandemic placed upon cultural and entertainment venues and the struggle these venues face in re-opening.
ADVERTISEMENT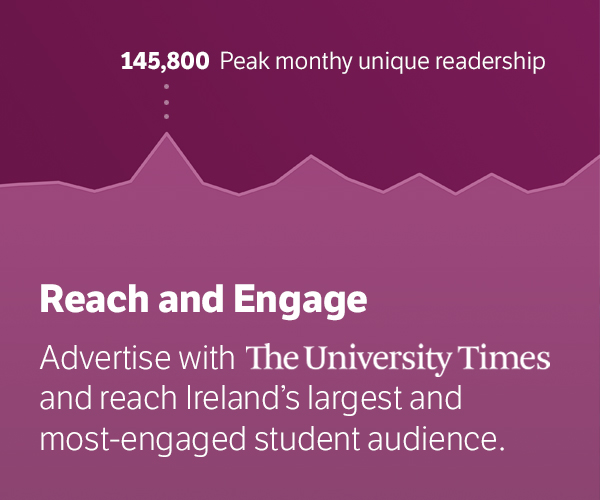 The venues and nightclubs that offer space for this type of activity are disappearing and being replaced by new developments that offer next to nothing to citizens who live here
Again, the causes for this decline are varied and complex. The costs associated with insurance, the difficulties and delays venues face with regards to planning and fire safety, and the soaring cost of property all factor into why we are losing so many dance floors. However, there is one aspect of the problem that is currently on the legislative agenda – licensing.
There is no such thing as a nightclub in Irish licensing legislation. There is no appropriate distinction between cultural and entertainment venues and a typical licensed premises. Late licences are issued for every night that a venue opens beyond 12:30am in the form of Special Exemption Orders. These cost €410 per night, require monthly court appearances, and can cost venues over €85,000 per year to open late four nights a week. The equivalent cost in the UK is £2,000 per year for an annual late licence. Our licensing regime is overly complex and bureaucratically overbearing. Our closing times are the earliest in Europe, despite the fact that we also have the youngest population.
We are still licensing venues under the Public Dancehalls Act of 1935. This piece of legislation was brought into law after the Carrigan Commission, established to inspect the "moral condition" of the country, found that there was a high concentration of "sinful" behaviour happening at traditional music house dances. This law still exists. The shameful, disgustingly entitled moralism of the Catholic Church and Irish public institutions in the early 20th century still affects how we are able to move our bodies together in response to music today.
Our closing times are the earliest in Europe, despite the fact that we also have the youngest population
Thankfully, the recent review of alcohol licensing is looking to address these issues and create a system fit for modern society. Over 5,000 people submitted to the public consultation launched by the Department of Justice last month. Reform is imminent, and we hope to see changes brought into law before the end of the year. We hope to see the SEO system abolished, opening hours extended to align with our European counterparts and the Public Dancehalls Act to be repealed. We hope to finally see a distinction between late night music venues and typical licensed premises. We also want to be imaginative in what new spaces could be brought into use by these changes. We hope to see theatre spaces, gallery spaces and arts and community centres all facilitated in providing late night cultural entertainment and dancing.
It should be noted that there are still massive challenges facing these spaces when it comes to planning, insurance and rent. Licensing changes are desperately needed, but they won't result in a dramatic overnight change to our late night landscape. We have already lost so much over the last two decades and it will take some time for us to reach the levels of dancing provision that were on offer in the early parts of the 21st century. Issues listed above relating to insurance, planning and cost of rent all still remain and must be addressed also.
From a public health perspective, there are concerns that providing more access to licensed venues providing culture and entertainment at night will lead to an increase in consumption of alcohol. The reality is, the only businesses that are currently incentivised to operate within the licensing system are those that focus on the sale of alcohol. The nightclub sector is also a fractionally small part of licensed trading and presents no issues in terms of the volume of excess national alcohol consumption.
We have been unfairly targeted and scapegoated for decades. We believe that diversifying the range of offerings that people can engage in at night, creating adequate conditions for venues that focus on the provision of cultural activity and entertainment, can help people divest their behaviour away from the consumption of alcohol. Thankfully, that consumption has been on a steady decline in Ireland over the last decade. Now is the time to stop infantilising the people who live here and containing their social behaviours in such a harmful, reductive and archaic way. Now is a time to dance.
---
Robbie Kitt is a DJ, electronic musician and spokesperson for the Give Us The Night campaign.