The Irish Student Drama Awards (ISDAs) are back this year with an exciting in-person lineup following the online festival organised by DU Players in 2021. Hosted by NUIG, this year's festival programme promises an exciting two weeks consisting of 11 shows coming to Galway from NUIG, UCC, UCD and Trinity from March 28th until April 8th.
Speaking to The University Times over Zoom, festival director Adam O'Connor shed light on his experience of running the event. As festival director, the third year theatre, law and english student, studying at NUIG, described his role as "coordinating a committee of people who are putting together different aspects of the festival" as well as "coordinating with the other colleges that are involved".
Having prior organisational experience from his role as producer of the 2020 All-Ireland Musical Theatre Intervarsities, which were also moved online due to the pandemic, O'Connor explained that this year's ISDAs will feature "all shows in person with some virtual events which members of the colleges involved can come along to", including workshops in sustainability in theatre and playwriting.
ADVERTISEMENT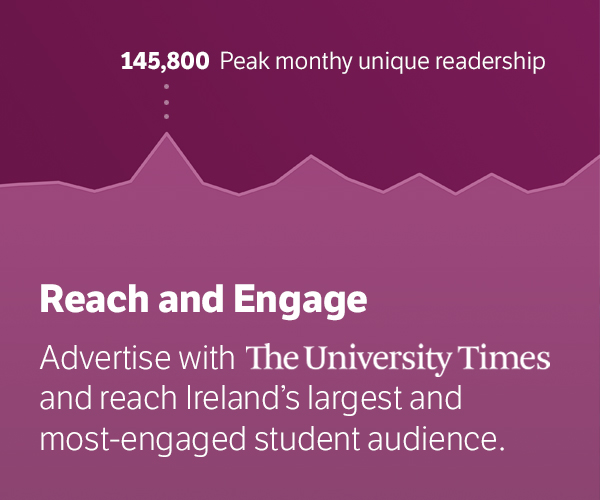 "We have a load of really exciting work coming, with a very large amount of students getting involved"
Going through the festival lineup, O'Connor stressed the variety on offer, including "original plays, a pantomime and a musical, all taking place over the 12 days of the festival". He credited this to the sheer scope and far reach of the festival. "We have a load of really exciting work coming, with a very large amount of students getting involved."
O'Connor emphasised that the ultimate goal of this year's festival is to "build connections with other colleges [and] build friendships which could end up in professional relationships in the future", noting that "a lot of the students coming to ISDA may go on to become professional theatre makers in Ireland or abroad".
To this end, the festival will feature a variety of social events centralised in the Massimo Bar, where O'Connor aims to direct everyone "for social events, such as a table quiz and open stages" which will create "a good opportunity for people to meet other students from across the country". Moreover, O'Connor explained that this festival is "the best of Irish student drama in the country all happening in the same place", so, he added, "we want to make it as accessible as possible for people to be able to see as much theatre in the two-week span as possible". Tickets are priced at €5 per show, making the productions kind on student pockets.
Until late February, the committee had planned on having a hybrid festival. The plan, O'Connor explained, was that nominated productions would travel to perform their shows in empty venues in Galway where they would then be recorded, before being premiered online the following week. However, as the public health guidelines loosened, the ISDA committee decided "about a month and a half" before the festival was due to start "to get theatre back to where it needs to be at, having a live audience and live theatre onstage". He emphasised that "people have really been dying to get back onstage" and that his committee "really wanted to give all the students taking part the opportunity to put themselves onstage in front of a live audience to get the ball rolling".
"If you are in any way interested in theatre, there is going to be something there for you"
According to O'Connor, audiences can expect "a very wide variety of exciting theatre". Aside from the quality of the work, he was also keen to stress that "there is something for everybody" in this festival ranging from musicals and plays to Ancient Greek and pantomime. "If you are in any way interested in theatre, there is going to be something there for you."
DU Players has two shows in the running for this year's awards: MAUER 61 and Mothman: The Musical. Morghan Welt's MAUER 61 chronicles the city of Berlin waking up to its division between East and West by the German Democratic Republic (GDR)'s construction of the Berlin Wall overnight. In an interview with The University Times, Welt, a third-year drama student, originally from Berlin, credited her "passion for biographical historical theatre" as the catalyst behind MAUER 61 and her subsequent project MAUER 89, as well as "telling the history of [her] city". These plays, with the word "mauer" meaning "wall" in German, "tell the story of the erection and the fall of the Berlin Wall".
Describing the plot of MAUER 61, Welt explained that the play is "based on the true story of Günter Litfin, the first GDR citizen who tried to flee East Berlin after the wall was built and got shot. The play revolves around a group of friends who suddenly have to deal with living in a police state in which families are separated, the liberty to move across borders [is] lost and their hometown is split into two overnight". Speaking on a personal level, Welt noted that she "wrote the play thinking about [her] grandparents and parents who grew up in the West" with the creative aim of "show[ing] the audience the drama of one political decision and how citizens can wake up one morning and everything has changed".
"Nobody expected that we would do MAUER 61 ever again, to be honest", stated Welt, explaining that it was originally put on during the height of the pandemic with actors wearing masks and gloves. The performance was also live streamed at this time without an audience, "so changing it from Covid theatre to live theatre was the first adjustment we had to make, but a very welcomed one", Welt explained. Expanding on this process, the production team has been rehearsing for the past week to get back into the flow of the play. Despite having to cut the live band from their production for the ISDAs, Welt keenly noted her commitment to "give it our best and show the other Irish drama kids what we have in store for them".
"I was so surprised when MAUER 61 got chosen because it was a Fresher's show last year"
Commenting on what it means to have been picked for the ISDAs, Welt said, "I was so surprised when MAUER 61 got chosen because it was a Fresher's show last year". As this is her first experience with the ISDAs, she added that she is "very grateful and [hopes] to make DU Players proud and bring some awards home".
As Welt stressed, "the energy in the rehearsal room is crazy, everyone is euphoric and excited to be able to do it one more time with a live audience, with no Covid restrictions and with the possibility of winning something". In this sense, the upcoming ISDAs promise a real sense of opportunity for those who have spent so long making art under tight restrictions.
Colm Ryan, the writer behind the second show nominated from Trinity, Mothman: The Musical described the show as "a dark comedy-romance-thriller." Ryan was joined on the leading creative team for this show by Daire Kelly as director and Peter McMahon on music composition. Speaking to The University Times Ryan gave a brief summary of the show. "It is the story of Thaddeus and Preston, two gay secret agents in a cryptid-hunting organisation, whose mutual pining for each other is brought into question when one is bitten by (and starts turning into) a Mothman, forcing them to choose between the Agency and each other."
Ryan recalled when he first started writing the show in January 2021. "I had no idea if I'd ever get it finished. It was my first time writing something for Players, or indeed my first serious attempt at playwriting altogether." Despite these qualms, the outcome was triumphant, with the ISDA nomination proving testament to the work that Ryan and the rest of the Mothman: The Musical team have invested. "Being nominated for the ISDAs came as a total happy surprise, and it's been a great opportunity for us all to pull back together for one final sendoff to Mothman", Ryan enthused. "This was a huge production and it took everyone pulling their weight to get it off the ground."
The 2022 ISDA festival opened on March 28th and will run until April 8th on the NUIG campus in Galway. Tickets are available through the ISDA website.
Molly Longstaff also contributed reporting to this piece.