A classy-yet-grunge cocktail lounge and immersive art installation space isn't exactly what springs to mind when you think of a multi-level car park in Dublin city centre. Glovebox however – which is an extension of Allta Winter House – has managed to create exactly that within the concrete confines of level five of Trinity Street car park, off Dame Lane. Not quite as expensive as Allta's other locations, this new addition can give you a taste of the boundary-breaking set up. Spearheaded by chef Niall Davidson, Allta was founded in 2019 and found a home in Frederick Street South, migrating to Slane Castle for its summer house and back to Dublin for its winter house.
In between, Allta has fed thousands of restaurant-starved heads throughout the pandemic with the Alltabox. Despite the high price of €95 a head, tickets for the experience have been in extremely high demand. Although their food and the experience is worth it, it's definitely a once-off on any standard student budget.
Glovebox launched in December of 2021 and was open only a month before closing until the end of January. Its grand re-opening has garnered much attention within Dublin's food and drink scene – it's virtually impossible to go to Glovebox without inundating one's Instagram followers with photos and videos of the thoughtfully decorated lounge.
ADVERTISEMENT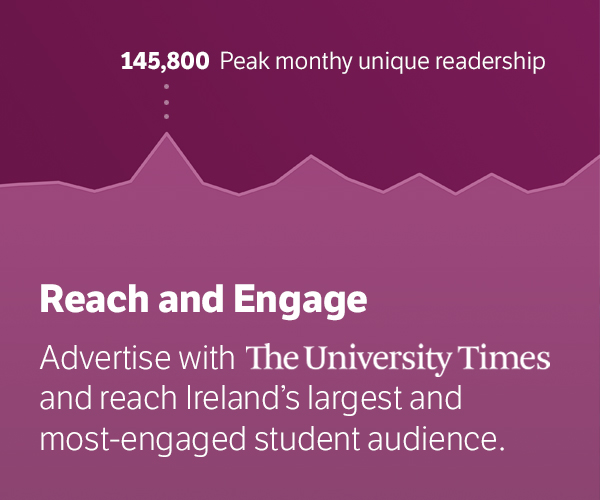 I made a last-minute booking at the start of February when I saw that there would be a live jazz band playing on the Thursday evening in question. Entering the lift of the car park, we immediately felt like we were in on a thrilling secret. My companion and I spoke only in whispers, not because the place felt austere or overly fancy, but for fear that they would realise we were cons and not on an imagined "invite list". However, the staff were so effortlessly cool and friendly that these feelings quickly dissipated. We were guided to a long bench table covered in sheepskin next to the cocktail bar.
The smooth music from the jazz trio melted throughout the laughter of the groups positioned around the art installations. The art has been commissioned especially for Glovebox and features artists such as Stephen Burke, whose recent work, which focuses on graffiti, fits into the grunge setting seamlessly. We were so giddily enraptured by the setup that the staff had to come back twice before we had decided what to order. Glovebox has one simple but enticing cocktail, wine, bubbles and a sweet menu to choose from, as well as a selection of beers, though not on draft.
I ordered the cherry sour which was a smooth blend of Listoke sloe gin, cherry, citrus and egg whites and my partner ordered the raspberry spritz, a composition of Monéir raspberry wine (which is made in Wicklow), Stillgarden berrissimo, tuffeau (a sparkling wine from the Loire Valley), Poachers Irish soda and black walnut.
The snacks menu is curated by neighbouring Allta and features a delectable selection of olives, almonds, cromane oysters with house fermented hot sauce, øllands and purple wheat sourdough with shitake miso butter and pork belly, kimchi and pickles. Pickling and fermentation, as well as Irish producers, play a central role in this wintery menu.
For our second drink, I ordered the coconut old fashioned, a blend of Bushmills Caribbean musk whiskey, Stillgarden o'maro (an Irish amaro), demerara sugar and Off the Cuffe marmalade bitters. As I am still acclimatising to less sugar-laden cocktails, it was a bit much for me at first, but as I sipped (and as the ice melted) the drink grew on me. We were also given a complementary plate of olives and if you love olives as much as I do, these are a must – they are meaty, juicy and the perfect balance of oil and salt.
For such a unique space and experience in Dublin, the drinks are reasonably priced. The cocktails are around €12, which is the same price as what you would pay in a standard bar on South William or Camden Street. Glovebox is as much an experience as it is a bar, they are open Thursday to Sunday, with live jazz every Thursday, Sally Cinnamon DJ every Friday and Rubio DJ (from Hang Tough gallery) on Sundays. I suspect that bookings are going to become increasingly limited, so get a group together and step into a magical hybrid of an alt-Berlin cocktail bar and a Paris jazz club.