Tom Clonan has been elected to the Seanad on the 16th and final count, defeating 16 other candidates and beating Maureen Gaffney by a narrow margin.
Clonan finished the count with 5,358 votes, while psychologist Gaffney came in second with 5,198 final votes.
Provost Linda Doyle, the Returning Officer for the election, announced the final result just before 9:30pm this evening.
ADVERTISEMENT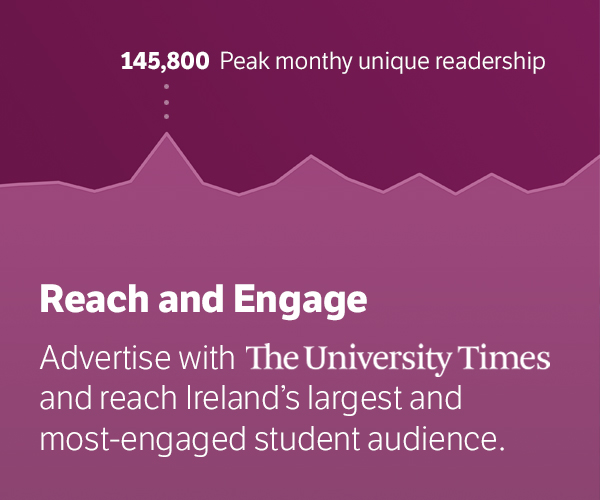 Clonan overtook Hugo MacNeill – who took the highest number of first-preference votes – after the 10th count, after gradually making up ground throughout the day. Transfers did not prove to favour MacNeill and he ultimately finished in fourth.
A late surge for former Lord Mayor of Dublin Hazel Chu to 3,883 votes saw her rise to third place in the final results, with MacNeill finishing in fourth.
Clonan was not at the count centre when the result of the final count was announced as he was at another engagement.
A third-time Seanad hopeful, Clonan is a security analyst and army whistleblower. In an interview with The University Times in February, Clonan emphasised the privilege it is to have a vote in Seanad elections.
"Can you imagine if disadvantaged communities could have three senate seats, what they could achieve and how much they could vote?", he said. "Trinity graduates take it for granted."
He has also emphasised his lack of affiliation to any political party: He said he believes that a senator's role is to "hold political parties to account": "If you belong to a party and you're beholden to the party whip, you're not empowered to do that."
At a hustings hosted in the business school, Clonan said his biggest priority was tackling the housing crisis. In an emotional answer to a question, he spoke of his worries for his disabled son: "Where will he live? How will he live when I die?"
Tackling gender-based violence is another one of Clonan's most vocalised priorities: the formy army captain exposed systemised sexual assault and harassment of his "sisters in arms" in a PhD thesis in 2000.
Since retiring from the army, he has worked as a writer and security analyst. He is currently a columnist for the Journal and has been a regular presence in the media as a commentator on Russia's invasion of Ukraine.
He has argued that Ireland's neutrality was important in preventing the Ukrainian conflict becoming even more dangerous to global security. "The risk of escalation to a conventional intercontinental ballistic missile is very high", Clonan said. "We do not need politicians devaluing our neutrality."
"What could happen next would not just be catastrophic, it could be apocalyptic", he warned.
On higher education issues, Clonan called for third-level spending to increase. He believes, post-pandemic, that the third level sector should not only be the engine of our economic recovery, but our "ethical recovery".
Turnout in the election was just under 20 per cent.
The final results were as follows:
| Candidate | Change | Votes |
| --- | --- | --- |
| Tom Clonan | +1,158 | 5,358 |
| Maureen Gaffney | +1,290 | 5,198 |
| Hugo MacNeill | – | 2,863 |
| Ursula Quill | – | 1,890 |
| Aubrey McCarthy | – | 1,281 |
| Sadhbh O'Neill | – | 1,186 |
| Catherine Stocker | – | 657 |
| Ade Oluborode | – | 586 |
| Ray Bassett | – | 544 |
| Patricia McKenna | – | 463 |
| Paula Roseingrave | – | 220 |
| Eoin Barry | – | 199 |
| Gisèle Scanlon | – | 174 |
| Michael McDermott | – | 132 |
| Ali O'Shea | – | 38 |