Trinity graduate Colm Summers is an Irish theatre director, based between New York and Dublin, who also works as an essayist, playwright and visual artist. In conversation with The University Times over Zoom, he revealed that his theatre journey began when he was banned from acting in his local school nativity play because his mother was a marxist atheist and he was assigned a vague directing role instead. In the years since, he has travelled the world with critically acclaimed work and has most recently been named one of four resident directors at the Abbey Theatre for 2022.
Before becoming a freelance director, Summers ran a small Dublin-based theatre company called Felicity which he co-founded with fellow Trinity graduates. "When I was a teenager, I wanted to be a rock singer", he recalled. "To me, the company was like a band." Summers highlighted how the company trained and made work together, emphasising how "enormously educational" this experience was. Though the company produced work for the likes of Fringe Festival and Live Collision, their experience wasn't always plain sailing. "Having no institutional support, we had to fund the company independently, remaining committed to paying the artists involved", he said. Although Felicity is no longer together – largely due to the individual successes of its members – Summers recalls those three years warmly. "It was a romantic experience for me. You learn so much from those first intense collaborations", he said. "I was in love with that company."
During his time at Trinity, Summers didn't think he was going to be a theatre professional. He studied drama studies alongside history of art and architecture and was planning to become an architect, while making theatre for pleasure, mainly with DU Players. "Doing lots of theatre from lots of different angles is the best training" he reflected, adding that Players was a space where he could do just that. "I embarrassed myself week in, week out at Player, and tried stupid things and tried brave things", he recalled. "It was an amazing space to go and really miserably fail." One play Summers wrote and staged attracted the attention of Dr Nicholas Johnson from the drama department which led to an opportunity to collaborate with Johnson on a piece called Enemy of the Stars. This play was performed in Dublin and later toured to Morocco, propelling Summers into the world of international theatre making.
ADVERTISEMENT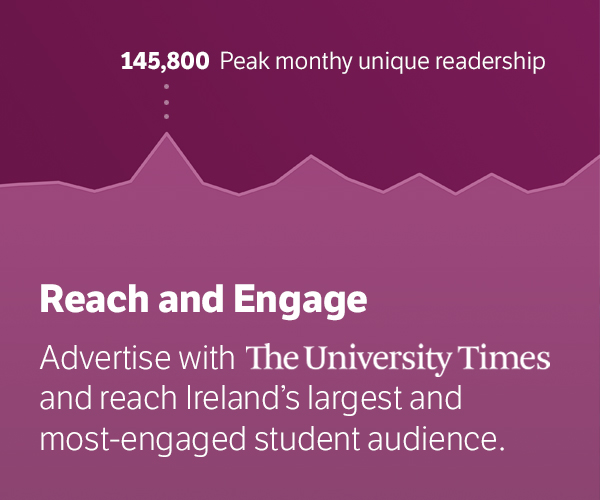 Summers advanced his training at Columbia University, where he studied under Anne Bogart and Brian Kulick. One of the key skills he acquired during his MFA in directing was "learning how to learn. Learning how to ask the right questions." One piece of advice he got at the end of his second term, stuck with him in particular: "You need to stop being such a fucking good student." He explained, "What the teacher meant was that I was trying to please people. I was trying to put myself into a box that I had actually imagined for myself. I had thought that I was assiduously learning everything that was being taught to me and that note was a real reminder to question everything."
This masters equipped Summers with a set of skills that have helped him in his professional work, particularly in his position as a director in residence at the Abbey. "It's not always the case that as an early career artist you have an artistic home and Abbey has been a great one for me", he said. "As a dual citizen, who never really felt at home in either Ireland or the US, being given the resident position at the Abbey is not only a big break but also meaningful in that it feels like you are not just a journeyman, you are not just out on your own."
As his first posting within his role at the Abbey, Summers worked on Portia Coughlan as an assistant director to Caroline Byrne. What made this experience stand out from Summers's previous assistant directing jobs was Byrne's approach to work. "A skill I really value in any theatre maker is the ability to allow others to arrive at solutions to creative problems themselves", he explained. "The capacity with which Caroline does this is basically peerless." Evidently, the collaboration between the two directors was successful. Portia Coughlan ran from February 11th to March 16th of this year collecting glorious reviews and delighting audiences.
This year, Summers was also named as one of five recipients of the 9th Pan Pan International Theatre Mentorship. During this programme, he will be working under the mentorship of Terry O'Connor, to develop his original play, When David Buckel Saved the World. This is a documentary play about lawyer and LGBTQ+ rights activist David Buckel who died in 2018, having set himself on fire to protest our destruction of the planet by fossil fuels. Summers has spent three years exploring the themes of suicide and climate catastrophe in relation to the events surrounding Buckel's death, asking the question "What do we do when everything seems lost?". The play will have a rehearsed reading at the Gate Theatre in June.
Not only is Summers a skilful director and playwright but also a gifted teacher. In February, he taught a course on "The Necessary Theatre" as part of Theatre Laboratory II for the Senior Freshman cohort in College. Through his teaching, Summers "was really given the freedom of creation and innovation", he said. "Watching the students stake a claim for theatre which they felt was essential was a pleasure and inspiration."
A piece of advice Summers has for the rising theatre makers is not to be afraid to "make really big mistakes". "Make really ambitious choices that you have no way to resource and then convince everyone you know that it is the best thing that has ever been done and then stay up all night doing it. And if it fails, fail fabulously – and do it again."