The television adaptation of Sally Rooney's Conversations with Friends will premiere on RTÉ One and the RTÉ Player on Wednesday, May 18th at 9.35 pm.
The 12 episode series will run over six weeks, with two half-hour instalments released each Wednesday.
Filming on College campus took place over four days in June and July of 2021, in locations including Front Gate, the Berkeley library and the cricket pitch.
ADVERTISEMENT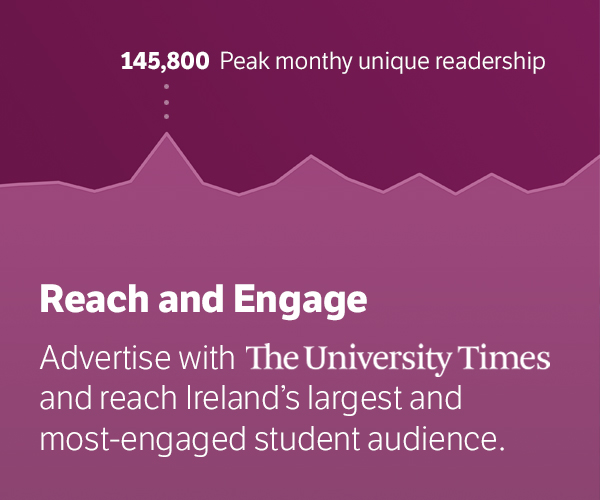 Trailers released to date have also shown scenes in several other locations in and in close proximity to Trinity.
Rooney's novel follows two Trinity students, Frances and Bobbi, who unexpectedly form a bond with a married couple, Melissa and Nick.
Lir Academy graduate Alison Oliver, who hails from Cork, will assume the lead role of Frances.
The role of Frances' part-best friend, part-ex-girlfriend Bobbi will be played by Sasha Lane, who sprung to stardom in Andrea Arnold's 2016 film American Honey.
Jemima Kirke who starred in the HBO series Girls will play the older essayist and photographer Melissa, while Joe Alwyn, known for his role in The Favourite, will play the part of her actor husband Nick. Alwyn is speculated to be in a long-term relationship with American songstress Taylor Swift.
The new series comes after the global success of Rooney's first TV adaptation Normal People in the summer of 2020, with over 62 million streams on BBC iPlayer.
Normal People told the story of Marianne Sheridan and Connell Waldron, two Trinity students who have an on-again/off-again relationship throughout their leaving certificate and College years.
The series was directed by Lenny Abrahamson, who will continue in the same role in Conversations with Friends.
Normal People won numerous awards, with lead actor Paul Mescal, who is a Trinity graduate, picking up both an Emmy and a BAFTA for his work.
Rooney, also a Trinity graduate, was nominated for an Emmy for Outstanding Writing for a Limited Series for her contribution to the TV series script.
Normal People was longlisted for the 2018 Man Booker Prize and shortlisted for the 2019 International Dublin Literary Award.
The New York Times called Rooney the "first great millennial author". Critics have praised the novel for its accessible yet profound style and Rooney's sensitive but honest depiction of relationships in the modern world.
Rooney published her third novel, Beautiful World, Where Are You, on September 7th of last year with Faber House.
The novel tells the story of Alice and Eileen, "two best friends nearing their thirties in different places and on very different trajectories".