After his successful show "Road Trip" at Olivier Cornet Gallery in 2018, Conrad Frankel now presents paintings showing scenes of the current conflict in Ukraine. From April 10th, the Gallery will play host to Frankel's solo show "War Paint", which will run until May 1st, in the presence of Her Excellency Ms Larysa Gerasko, Ambassador of Ukraine to Ireland. Some 20 per cent of sales from this exhibition will be donated to the Irish Red Cross as a contribution to the Ukraine relief effort.
The artist started his work for this exhibition last September, creating a series of still lifes that show phantom-like shadows cast by the use of two-angle pose lights. But when the conflict started, he could not forget about the news and decided to turn the attention of his work to the theme of war. So, every day he started with taking a picture, usually from the BBC News website, and painted the horrors of the current events. The daily news that saturate our minds with information, but are quickly forgotten are here turned into something that is meant to resonate deeply, to be reimagined and to be abstracted.
He told The University Times in an email: "Painting for me is about pictorial desire as opposed to the picturesque. I've learned about these desires from painters like Corot and William Nicholson, Vermeer and Velasquez to name some of my favourites. … So, at base, I'm inspired by the paint itself. Then by pictorial desires or possibilities, that is, how can I deeply please myself and others with a layered oil image."
ADVERTISEMENT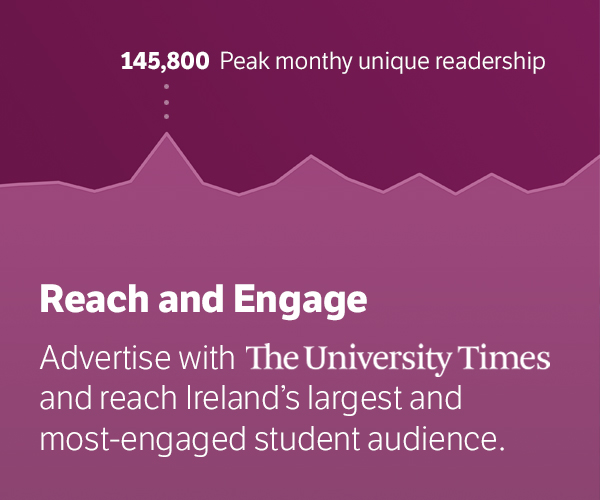 The paintings that are accompanied by distressed frames chosen by the artist, incorporate very fine sand from the owner of Athy foundry, which was mixed with a cold wax medium called Zest it or the Velasquez medium beforehand. The result is a thicker, gritty texture that is meant to represent the bleakness of the situation. On the gallery website, the artist comments: "It felt right when painting a convoy or a bombed maternity hospital to be using such rough stuff. The skies I made look like they have been painted with cement. The images are hewn from a slimy grit and the brushes and palette knives have been wearing down faster than usual. The experience is about the presence of things, a broken and bald world."
To visit the free exhibition, simply text or call 0872887261 or email [email protected] to book your spot.
On April 12th, the Trinity Arts Workshop will go to the exhibition between noon and 2pm, if you'd prefer to go with a group. If you can't make it to the gallery, the show will also be online in the Gallery's 3D Virtual Space.