Physics and astrophysics students are raising money for humanitarian aid in Ukraine by taking on School of Physics staff in a game of five-a-side football today at 1pm in Botany Bay.
The five-a-side team, known as the Super Massive Black Goals, are selling tickets for minimum donations of €2 to attend the event.
A gofundme page has also been created, with €250 raised at the time of writing. The team have also raised over €60 selling raffle tickets with two Bohemian Football Club shirts up for grabs.
ADVERTISEMENT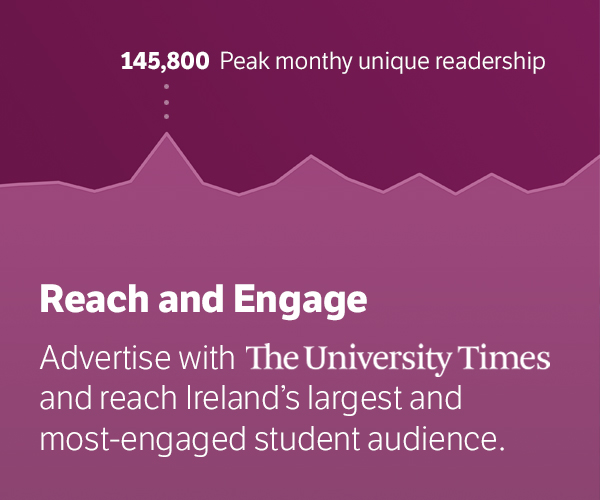 Money will be given to Unicef Ireland who are assisting humanitarian efforts in Ukraine.
Speaking to The University Times, astrophysics student and member of the Super Massive Black Goals Cian O'Toole said they had been inspired by their teammate and fellow astrophysics student Vlad Ovcharenko who is Ukrainian.
"He has people in his family who are in Ukraine", O'Toole said, "We'd like to do our part."
"We hope to raise as much money as we can and obviously beat the professors. It should be a great day."
The School of Physics team will be composed of lecturers and technical staff including professors Stephen Dooley, Brain Espey and Luca Matra.
In an email to staff and students at the beginning of March, Provost Linda Doyle and Vice President for Global Engagement Emma Stokes said Trinity is taking a "whole-College approach" to assist those affected by the Russian invasion.
College will also "evaluate our existing partnerships with academic institutions in Russia".
The email said: "We have no students in Ukraine, but we have students from Ukraine in Trinity who have been experiencing incredible anxiety and distress."
All students in Trinity who list Ukraine as their nationality were invited to a meeting over the weekend with the Vice President for Global Engagement, the International Student Experience manager, the President of Trinity College Dublin Students' Union (TCDSU) and the Pro Senior Tutor.
"During this meeting we discussed the practical supports they require and we are responding to these needs. The Pro Senior Tutor has, in turn, contacted all College tutors that have students in their chambers from impacted countries. A WhatsApp group has also been created to facilitate daily communication with the students."
"Our immediate priority has been our students and staff", it said.