It was a spring evening on Dartry Rd and the residents of Trinity Hall were anticipating the return of the infamous Halls musical. With coronavirus posing obstructions to an in-person musical last year, this year's production came in the form of the joyous extravaganza that is Legally Blonde. The room was buzzing – whatever expectations current Trinity Hall residents had about the musical, there was a real feeling that they were about to be exceeded. Similar to how the character of Emmett tells protagonist Elle Woods to "never judge a book by its cover", the stage was set for a pleasant surprise.
Empowering energy marked the beginning of the show, as the audience were transported to the pretty-in-pink Delta Nu, forged by the power of sisterhood and loyalty. A chorus of Delta Nu girls sang and danced with fervent passion, causing even the most stern faces at the back of the room to crack a smile. The talent in Trinity Hall was evident, with impressive voices and animated performances engaging audiences for the duration of the show.
Feminist icon, Elle Woods, played by Deirdre Leahy, is faced with misogyny, sexism, and sexual harassment throughout her journey from Delta Nu to Harvard Law School. Despite this, Leahy effortlessly belted her way to the top, following the arc of her character realising that she doesn't need her "complete bonehead" ex-boyfriend Warner, played by Rory Chinn. Instead, Woods substitutes him for a future as the legal powerhouse she is destined to be. With the help of Leahy's fellow actors who each provide energy through dynamic movement, every scene filled with female friendship was a joy to watch. Choreographer Cora Fagan, implemented grace, finesse and style into the show – this was showcased particularly well in the exuberant number "Whipped into Shape" led masterfully by Éabha Fitzpatrick.
ADVERTISEMENT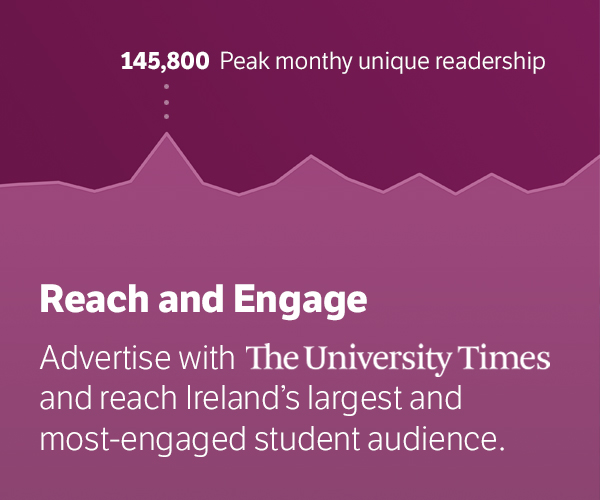 Both Chinn as Warner and Richard Crotty as Professor Callahan served up the perfect portion of sleaze, with John Garvey's portrayal of Emmett offering wholesome admiration for our determined heroine. Crotty's proclamation that "a lawyer is a shark" unsettled yet engaged the audience, with his quintessentially villainous performance encouraging the audience to root for Woods all the more. Harry Quirke's performance as Kyle also provided charming humour, making the character a sweet counterpart to Paulette.
Indeed, Aurora Higgins Jennings dominated her stage time in the role of Paulette but her stunning vocals really shone through during her rendition of "Ireland". Musical director Aodhán Gavigan's flair also shone through during this number, leaving no doubt that their conduction was impassioned and skilful. Gavigan's immense talent on the whole must be commended, with such complex numbers performed with devotion and enjoyment. The orchestra was lively and precise, complementing the dynamism and magnificent zeal displayed onstage.
"Gay or European?" proved a remarkable standout. Nicos, played by Jack Gonzales and Carlos, played by Patrick Wall, possessed electric chemistry onstage, alongside an innate sense of stage presence. They captivated audiences with their commitment and infectious enthusiasm. The suspicion that Nicos' "chest is waxed" forced the room to erupt in laughter. At this moment it was clear that the actors and musicians were having as much fun as the audience. Ensemble members waving pride flags and fantastically timed bright lights made this scene a celebration of joy – brilliantly directed and executed with sharp precision.
On the whole, TJ Danielsson stage managed a flawless show, with a degree of professionalism that transported audiences far from Dartry Rd. Aisling Finegan's costume design was also bright and gleeful and at its best in Elle Wood's iconic matching pink set worn as she takes on Brooke Wyndham's case.
Director Beth Strahan deserves the utmost level of credit – not only did she pull off an ambitious show, but with immaculate style and skill. The teamwork and collaboration apparent on and off stage are testament to how supportive and close-knit the Trinity Hall community seems to be.
The first Trinity Hall musical post-pandemic was brimming with vibrance, optimism and energy. A timeless story of sisterhood, friendship and love – the Legally Blonde cast and crew have proven themselves committed to the craft of entertainment. Many audience members left humming "Omigod You Guys", feeling uplifted after witnessing an impressive but most importantly, fun show.
Legally Blonde ran on Friday April 1st and Saturday April 2nd at Trinity Hall.