From much-loved artists such as Banríon and Hozier to the annoying desk-drummer in your 9am tutorial, Trinity has no shortage of people trying their best to make music. Within Trinity's musical sphere, there still exists an amazing diversity of people creating content their way. The University Times sat down with several students seeking to make a name for themselves and add it to the long list that comprises Trinity's rich musical past.
Jack McDonnell, or Jack IV as he's known to his listeners, came to Trinity in September 2021 to study history and philosophy. Hailing from California, McDonnell has been surrounded by music since a young age, citing early memories of his father blaring Pink Floyd and Led Zeppelin in his old Porsche while McDonnell sat strapped to his car seat. This inspired him to get into the guitar, which he has been playing since kindergarten, and later, producing.
McDonnell began producing and mixing his own tracks when U2 distributed their album Songs of Innocence on all Apple devices in 2014. He got a hold of the album with his school iPad and began remixing the songs on his own. Since then, he took a further leap with his music during quarantine in 2020, adding his own instrumentals and vocals to the songs he was producing. "It became a way to reflect on myself", he explains. "Overall I want to create a full, powerful sound without it being overproduced."
ADVERTISEMENT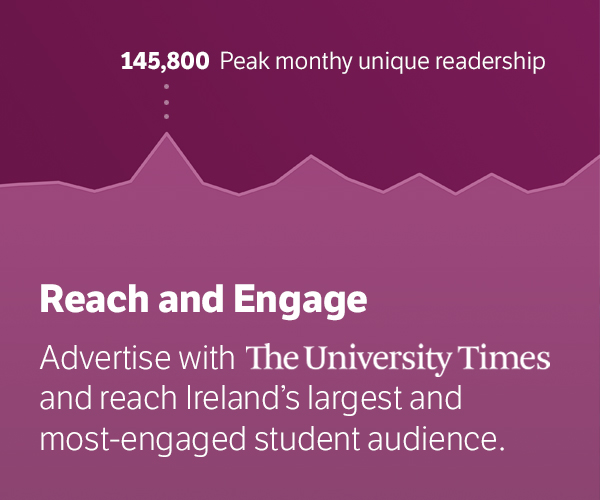 This is not hard to see within McDonnell's tracks. His latest songs take on a distinct acoustic, busking-esque style accompanied by soft vocals which in turn give his music an overall pensive feel. This sound is the result not only of years of development but an intense re-evaluation of what he wanted for himself as an artist. The pandemic taught McDonnell to ground himself with his music and allowed him to find the value of simplicity by stripping the production aspect away until the songs were almost pure guitar and vocals. "I got bored with electronic music [in quarantine]", McDonnell recalls. "I wanted something new." Changing his tact allowed him to become more confident as an artist. "I thought it was about time to add myself in there", he says.
Nowadays, McDonnell is adapting to being far from home, where he no longer has access to all his musical equipment (and has to contend with flatmates trying to sleep). Even so, he says that "music was a huge part of [his] decision to attend Trinity". He has even begun the process of applying for a busking permit from City Hall, which would allow him to play on Grafton St and other popular public music spots around Dublin.
Medb Hurley, a fourth-year music student from Meath and avid listener to the Hadestown soundtrack, began by playing with a garage band and taking piano lessons. Yet, her real passion emerged as soon as she turned 17, when she says she decided that her dream was to conduct the Trinity Orchestra, to be "part of a community of like-minded musicians", as Hurley said herself. Unlike most astronaut-wannabes and aspiring Taoisigh, she has since made her dream a reality – and unlike many artists, her opportunity came during the pandemic, taking over the position of conductor of this year.
"I became more inspired during the pandemic overall", she says. "I was always studying music as a means to an end – that changed during the pandemic." Right before lockdown, Hurley began a conducting apprenticeship with Fergus Sheil, the artistic director of the Irish National Opera – who, as she says, taught her "to inspire excellence through gesture". The subtlety of gesture and body language is an extremely important aspect to conducting, Hurley explains, describing the difference between commanding one section to play versus another as a mere flick of the wrist. "There's a lot of things happening at once."
In Hurley's life there certainly are many things happening at once. She keeps herself busy with a variety of musical pursuits besides conducting: she's a member of the Campanile Choir and an active singer-songwriter with an album on the way. Along with all this, Hurley has stayed true to her orchestral roots as the Ents Officer for the orchestra. She is currently preparing for their concert on April 12th.
Peter McMahon is a third-year music student from Fermanagh who, like Hurley, began piano lessons at a young age. It wasn't until he turned 14 and began writing his own music, however, that he came into his own as an artist. "There's something so incredibly cathartic about making music", he reflects. "It's really just an endless source of puzzles to solve."
One puzzle McMahon has had to solve recently, like McDonell and Hurley, among other musicians, is redefining his purpose in context of the pandemic. McMahon spent the pandemic redefining himself as an artist and navigating his chosen path of musical theatre online. But now that the world is transitioning to post-pandemic life, he is back to what he does best: writing and composing musicals. He's written several musicals in the past, from the 2020/21 Halls musical Picking Up the Pieces to this last semester's DU Players musical Mothman, which has since been nominated for an Irish Student Drama Award. Working on musical theatre, for McMahon, "just scratches an itch creatively".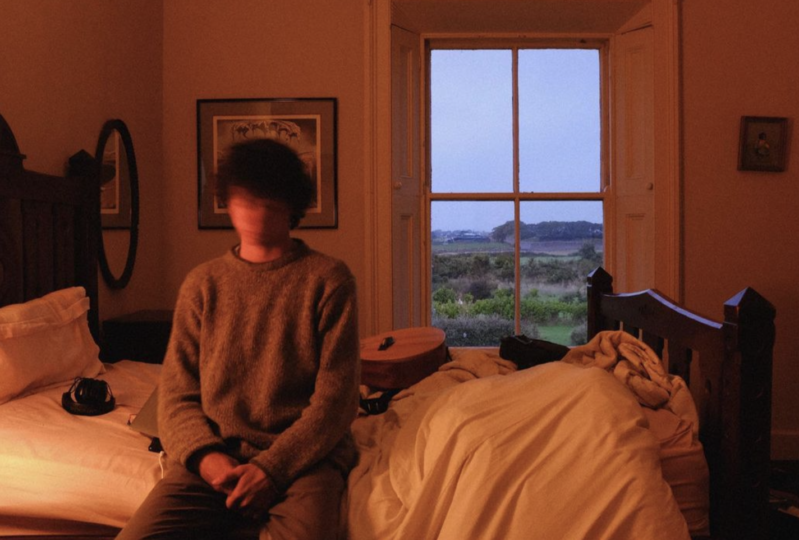 The work resonates with him because he has room to play pretend, he tells me. He likes finding the "wonderful stuff about a song when it isn't about you" and exploring music in terms of how it can connect to others. He acknowledges the importance of his own music to himself, but emphasises that the rewards from the job come from the "social and collaborative aspect". In McMahon's view, "that's what really brings the work to life".
It's plain to see that Trinity musicians have endured the pandemic, have emerged with a silver lining: the ability to shirk off worldly responsibilities in favour of deep, personal meditation on what it means to be a musician. McDonnell, Hurley and McMahon may differ in their musical pursuits but they all have emerged from the pandemic more sure about themselves and their musical futures than ever before – and that is something to be celebrated.