Trinity's dull, grey slabs encase a colourful literary legacy. The very architecture is home to the linguistic experimentation of Samuel Beckett, the elegant poetics of Eavan Boland and the chilling voice of Bram Stoker alike. The College's over 400 history has paved a powerful literary tradition – a tradition that is far from waning. The University Times spoke to some of the most prominent voices from the Trinity writing community about making their mark against an intimidatingly impressive backdrop.
Attempting to follow centuries of internationally recognised literary talent is no small matter but Trinity lecturer Kevin Power has "figured out how to put all that aside" – "or else", he laughs, "I wouldn't get anything done". And get things done, he certainly has, having published his first novel A Bad Day in Blackrock (2008) at the age of 27. Despite modest protestations of "not knowing the publishing world very well" the book earned Power the Rooney Prize for Irish Literature, as well as a 2012 film adaption, directed by Normal People's Lenny Abrahamson.
Since then, his fiction, journalism and academic writing have been published in countless literary hotspots including New Irish Short Stories, The Irish Times and the Irish Journal of American Studies. With two acclaimed novels under his belt – and another on the way – Power is proving to be a powerful force in the Irish and international literary scene.
ADVERTISEMENT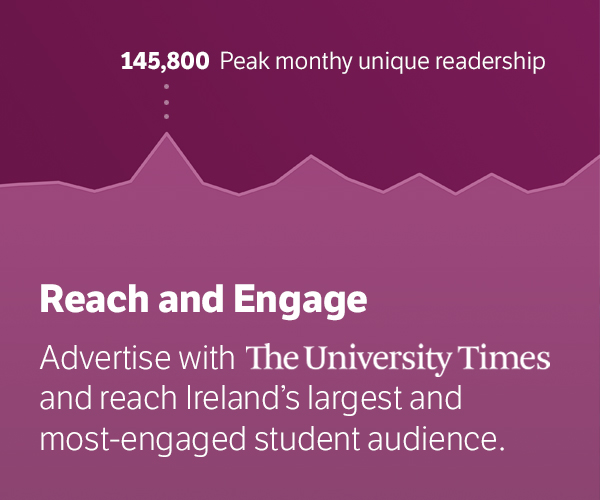 When asked whether he feels the presence of Trinity's literary ghosts, Power matter-of-factly states that he "went to UCD" and therefore doesn't "feel any pressure to be a part of a Trinity of tradition". However, he identifies a wider literary consciousness that, he believes, is unique to Ireland. "I'm not sure writers from larger western countries are as aware of their literary heritage as we, as Irish writers, are."
One of the most important things is negotiating your own truth with the Irish literary tradition
Power affirms that "one of the most important things is negotiating your own truth with the Irish literary tradition". It is this search for an individual path – compounded by a desire to avoid definition by the established writers of the past – that Power believes is the shared pursuit of many contemporary Irish writers.
Echoing Power's sentiment, third-year drama and theatre studies scholar and published poet Morghan Welt asserts that she "doesn't feel intimidated by Joyce or Beckett or Wilde at all". While she appreciates that she is "walking in the ways" of the College's undeniably impressive heritage, she feels "more intimidated by the contemporary group of writers in Trinity than the old ones".
Hailing from Berlin, Welt admits that she owes more of her literary leaning to her "stronger German roots" than her current Irish surroundings. Having already published three poetry books, 50 Mal Du: Gedichte. Eine Sammlung, Und Oder Ob: Gedichte. Eine Sammlung and Soliloquy at the age of 21, Welt is an exciting prospect in the Trinity literary scene.
Ever since I moved to Dublin my poems are more about being ruthless and being torn between two identities
"I used to write love poetry," Welt recalls. "Ever since I moved to Dublin my poems are more about being ruthless and being torn between two identities and feeling like a stranger." Her experiences in Trinity have pushed her work in a "performance-spoken word kind of direction rather than sitting down and publishing stuff". Alongside this, Welt expresses a fond appreciation for the other creatives she identifies as being within the College writing community. "There are so many talented writers and I find that intimidating so when I sit down and write, I write better – my poetry is more experimentalist and bold than before."
Trinity academic, lecturer and renowned poet, Seán Hewitt has also had his work impacted and transformed by his experience of Trinity and the wider Dublin culture. "When I was writing my novel All Down Darkness, I was aware of Dublin as a very gothic city," he outlines. "I could see ways that I could contribute in terms of the Irish gothic tradition quite clearly." The novel, which moves through history and is a mediation on queer love, is set to be published this July. Hewitt identifies much of his own character in the text, though he simultaneously welcomes the freedoms that come with writing a work of fiction. In many ways, this upcoming novel is satisfying his desire to "write a memoir that [isn't] bound by [the] truth pact that a memoir has", he explains.
Hewitt is another highly accomplished member of this Trinity literary cohort. Having been named by The Sunday Times as one of their "30 under 30″ artists to watch in Ireland, awarded the John Pollard Foundation International Poetry Prize and holding the position of poet-in-residence at the Irish Queer Archive, his wealth of literary achievements reflect the calibre of his work. He shares positive reflections from his experiences of the Trinity literary world. "What's really nice about Trinity is there is a real value placed on literary work", he says. "You see writers being supported which can't help but give you some sense of confidence and solidity in the work you are doing."
What's really nice about Trinity is there is a real value placed on literary work
Originally from Liverpool, Hewitt is quick to point out how tight-knit the Irish writing community is."The nice thing about Dublin is that it is relatively small, you walk down the street and see friends that are writers", he explains. Until he settled in Dublin, he felt very much as though he was alone in his career, which affected his confidence in terms of his craft, he says. "Your moments of doubt are much more frequent when you are on your own because you don't have anyone to test it against."
In contrast to Hewitt, author Claire Hennessy remembers feeling "quite disconnected from the overall literary culture and community of Trinity" during her days as a student in the College. As a writer of fiction for young adults, she says, "the broader culture felt like it was something beyond me, that I was not welcome to".
With 13 published novels and two masters degrees from Trinity under her belt at the age of 36, Hennessy believes she has "learned a lot" since then. For instance, in the years since her first book was published in 2000, she remarks in good spirit that her writing has evolved to "resist the urge to end every book or story or poem, with a giant neon sign going 'Here is the moral of the story you got that right?'."
When asked whether she feels pressure to conform to certain established styles because of the literary successes who preceded her, Hennessy replies, "I don't think so much there's a pressure to do a certain thing, as there is the knowledge that certain topics or themes will be taken more seriously". She is careful to note that this feeling is "part of a broader literary culture though, rather than being Dublin or Trinity-specific".
It seems that the next generation of Trinity writers are undaunted by the over 400 years of literary output that has come before them – and understandably so. The wealth, range and quality of the literature that continues to come from within the College walls, from voices such as these four, confirms that the future of Trinity's literary legacy is in safe hands.